Group of Seven co-founder looms as large as landscapes he illuminated in new biopic
Toronto's White Pine Pictures presents its visually striking and in-depth biopic, Where the Universe Sings: The Spiritual Journey of Lawren Harris, October 2 & 4 at Cineplex Odeon International Village Cinemas as part of the 2016 Vancouver International Film Festival (VIFF).
"Stunning, glowing, overwhelming" is how actor/comedian Steve Martin, curator of a recent Lawren Harris exhibit at the Art Gallery of Ontario, describes the paintings of this pioneering Canadian artist. Harris' radical, bold and beautiful interpretations of Canadian landscape are the heart of Where the Universe Sings, co-directed by Nancy Lang and Peter Raymont.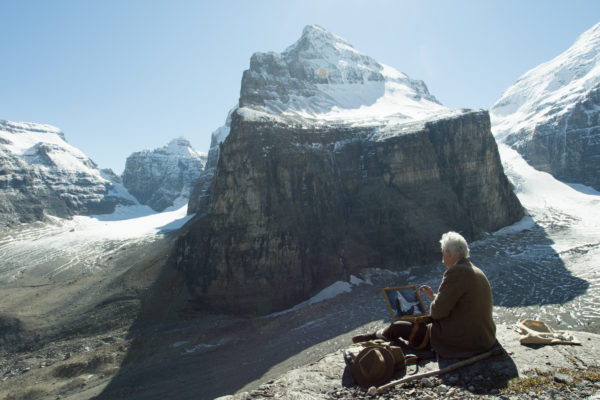 Winner of some 50 international awards, including the Emmy for Shake Hands with the Devil: The Journey of Romeo Dallaire, Director Peter Raymont says, "We hope this film takes viewers on their own spiritual journey as they see Harris' breathtaking paintings and footage of the spectacular, ethereal landscapes that inspired him." Artist Nancy Lang, who makes her directorial debut with Where the Universe Sings, adds, "Our intention is to reveal to audiences Harris' determination, talent, imagination, humour and generosity. May we all dream and be equally daring. We feel certain the film will also renew an appreciation for Canada's gorgeous natural wonders."
Co-founder and leader of Canada's famed Group of Seven painters, Lawren Harris (1885-1970) is one of the most valued artists in Canadian history, with his canvases commanding millions of dollars at auction. Where the Universe Sings is the most comprehensive film on his life to date, featuring more than 130 of his works, as well as dozens of never-before-seen photos & 8mm family films. The documentary also highlights paintings by those who influenced Harris – Van Gogh, Cezanne, Gauguin, Kandinsky, Emily Carr, and Georgia O'Keefe.
Of particular interest to Vancouverites will be the close relationship between Harris and artist Emily Carr, to whom he was a mentor. Their 10-year correspondence reveals fascinating details about each artist's aspirations and struggles. Harris spent the last 30 years of his life in Vancouver, and made an indelible mark on the local arts scene, as he did nationally and abroad.
Magnificent land-based and aerial drone photography takes viewers to the places and spaces that sparked Harris' imagination: from Maritime villages to Arctic glaciers, and from Ontario's lush and colourful lakeshores to the rugged peaks of the Rocky Mountains.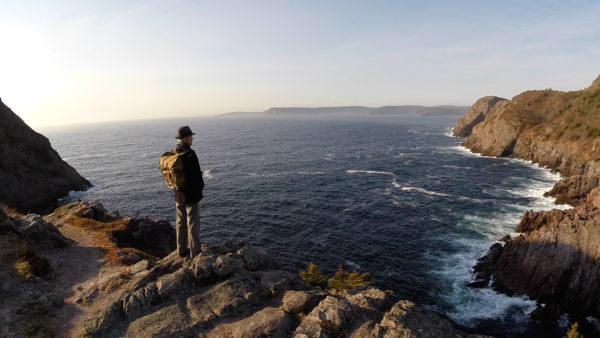 Renowned Canadian actors Colm Feore and Eric Petersen voice the roles of Harris and fellow Group of Seven painter A.Y. Jackson, respectively, breathing life into the letters and stories penned by these Canadian art world giants.
Harris' story further unfolds through interviews with leading experts: actor/comedian Steve Martin, the Art Gallery of Ontario's Andrew Hunter, the Vancouver Art Gallery's Ian Thom, curator and former Globe & Mail art critic Sarah Milroy, biographer Peter Larisey, author Dennis Reid, curator Roald Nasgaard, collector Ash Prakash, author Lisa Christensen of Heffels and Harris's grandchildren Stew Sheppard and Toni Chowne.
For Harris fans who wish to delve deeper into the work of the man behind the magic paintbrush, Secret Location, an award-winning content creation company for emerging platforms, has created a Bell Fund companion website to Where the Universe Sings and an augmented reality (AR) mobile app allowing audiences to experience the process and intimacy between Harris and his paintings. The Lawren Harris: Where The Universe Sings App is now available on iTunes and Google Play.

About White Pine Pictures (whitepinepictures.com)
White Pine Pictures is an independent Canadian film, television, and new media production company based in Toronto, Canada. Headed by award-winning filmmaker, Peter Raymont, the company has produced over 100 films, including the Emmy Award-winning feature documentary Shake Hands with The Devil: The Journey of Roméo Dallaire, two Oscar- shortlisted features; A Promise to the Dead: The Exile Journey of Ariel Dorfman, and Genius Within: The Inner Life of Glenn Gould. White Pine is also the producer of the award-winning TV drama series The Border (38 episodes), and Cracked (21 episodes) created for the CBC and sold worldwide including France, Germany, and the USA.
Where the Universe Sings is produced by White Pine Pictures in association with TVO, documentary Channel, and YES TV with the participation of the Ontario Media Development Corporation, the Rogers Group of Funds, The Bell Fund and the Canada Media Fund.
LISTING INFORMATION
Where the Universe Sings:
The Spiritual Journey of Lawren Harris
Date & Time:
Sunday, October 2 at 4pm in Cinema #10
Tuesday, October 4 at 6:45pm in Cinema #9
Ticket prices:
$15 Adults, $13 Accessible/Students/Seniors
Address:
Cineplex Odeon International Village Cinema
88 West Pender Street
Website: