What is the nature of love?   How do people deal with the possibility of love, and the probability of its loss? Why do they risk breaking their hearts, again and again, hoping against hope for a happy ending?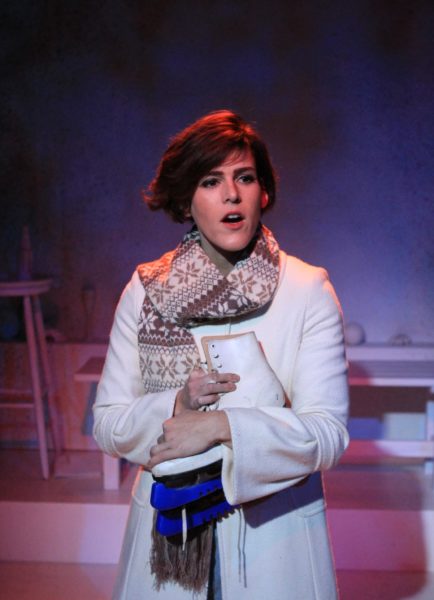 During the Pacific Theatre's production of "Almost Maine", by John Cariani, five talented actors play a diverse mix of citizens in the very small town of Almost, Maine, as they explore the elusive character of love.   Each of the nine vignettes involves some aspect of relationship including one in which an awkward conversation seems to belie the obvious attraction of the potential couple, and another featuring a heartbroken man in a bar who meets someone new for a most unusual reason.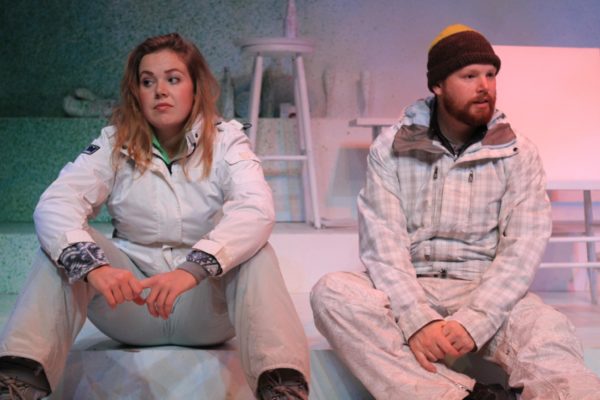 There is plenty of humour in the play, and a full measure of sadness as well. It is love, after all. There are success stories, missed opportunities, and downright failures. Perhaps the reason that the audience was so completely engaged is that most people have had many of those experiences in their own lives. It is natural to feel empathy for the residents of Almost, Maine as they, too, try to 'get it right' while navigating the intricacies of love.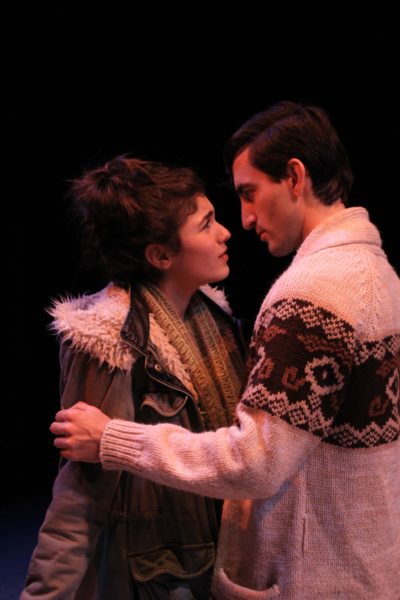 The cast members: Peter Carlone, Kim Larson, Giovanni Mocibob, Baraka Rahmani and Jalen Salp, under the direction of Kaitlin Williams, do an outstanding job of juggling roles and personalities throughout the play. The music, understated but fitting perfectly between scenes, was directed by Jay Clift.
"Almost, Maine" runs from November 24 – December 16, 2017 at the Pacific Theatre located at 1440 W 12th Ave (at Hemlock) in Vancouver.
Website: Pacific Theatre
Judy Robb