Pacific Yacht Charters invites you and your family to come and help support families in need, in aid of the Lower Mainland Christmas Bureau.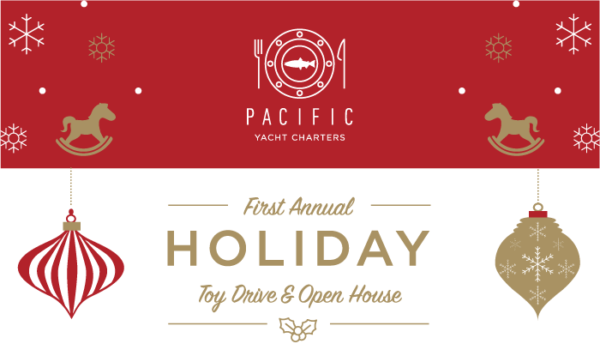 Come aboard the Pacific Yacht Saturday, December 10th and Sunday, December 11th, and enjoy some Christmas cheer yacht-style, including a sampling of Executive Chef Ra's Holiday Fare, serenading carolers and sets by the Senior Chamber Choir from Collingwood School and just some old-fashioned Holiday cheer.
In support of the 28th Annual Christmas Wish Breakfast, we are collecting unwrapped children's toys (no stuffed toys, please) that we will take to the Annual Breakfast at the Pan Pacific Hotel on Tuesday, December 13th, 2016. Help us make a child's Christmas special with your thoughtful gift. If you are unable to bring an unwrapped gift, please consider offering a cash donation that we can add to the overall donation.
Join us on the Yacht.