From run-ins with the Federal police on a tour in Mexico, to finding a community of diverse musicians at Vancouver's famous Guilt & Company, Malcolm Aiken has found that the key to his career all leads back to one thing: the trumpet.
After discovering his true passion, listening to the great Louis Armstrong at the age of ten, Aiken traded in the violin, his first instrument, for something he found much more exciting. Since then, he has studied trumpet and found himself on stages around the world. His latest EP, New Futures, allowed the musician to show off, not only his great skill, but also his interest for musical fusion and innovation. With the help of his renowned band from Guilt & Company, the group has set forth to prove that jazz can blend well with pop and electronic music.
SF: Let's start from the beginning. Can you talk a bit about what made you choose trumpet and what got you into music?
MA: I was fortunate to grow up with some very musical parents- not professional musicians but definitely music fans. My dad was a big rock 'n' roll kind of guy, and my mom was big into world music, and jazz. So lot's of different influences, from pop music and also some world sounds early on. When I was about ten years old I started to play violin in school, and then after hearing some Louis Armstrong albums that my mom had picked up, I was like, wow that sound! From then on it was trumpet. I quickly ditched the violin. It was a love affair, for gosh, twenty-five years. Jazz was something I gravitated towards early on, and thats kind of been the root of my musical inspiration since.
Was your time spent playing in band class the direct feed into studying music at university?
Well, yes and no. I think what really got me inspired was playing music outside of band, and playing with colleagues. I started to play with some different jazz groups early on. I kind of made my professional debut at 18 years old playing in local jazz and dance clubs. I got a chance through mentors and older musicians that gave me opportunities. [I was] getting a taste of what it was like in the real world. I spent a couple years outside of school, and then eventually decided that I needed to kind of get my chops together and do some more focused, intense studying. I went to university and studied music, and definitely was better off because of it.
I understand that you went into Ethnomusicology for your Masters' Degree.
Yes. I started playing a lot of world music, Latin music, Afro-Cuban jazz in my university years. I had a very inspirational teacher named Salvador Ferreras, who was a Puerto-Rican percussionist. [He] was big into ethnomusicology. He opened the door for me in that regard. He showed me that there could be a balance between studying the music and also playing music. He suggested that I check out some new programs. I eventually decided to stay in Vancouver and go to UBC. I studied jazz and Latin jazz, and the fusion of those two styles.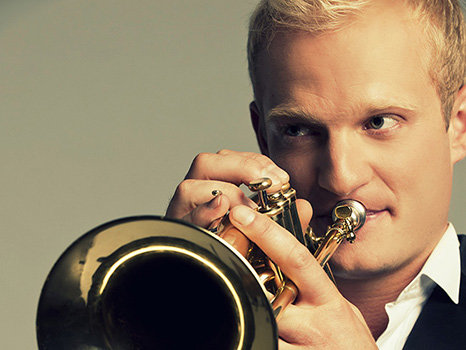 I know you like to perform a lot around the world. Was your Masters' what inspired you to bring your music to a lot of these diverse places?
For sure. That was definitely a good motivator that got me inspired to start exploring music of other cultures, and getting involved in the global music community. It provided an opportunity to travel and start exploring different music scenes. I started to travel a lot to Latin America, making musical contacts, playing festivals and clubs dates. Then I started to get a lot of cool opportunities to go over to Asia. I've since performed in Hong Kong, Indonesia, Macau Taiwan, Thailand, and just returned from my tour with 8-time grammy winner, Jimmy Bosch. It's this evolving career of travelling and collaborating with different artists. I'm a big advocate of trying to find common ground with cutting edge artists.
Let's talk about the new EP, New Futures that was recorded with your own group of musicians.
This is a unique project for me, because I've been playing at this great little club in Vancouver called Guilt & Company. It's the most happening music venue in the city, a real hub of local artists. [I'm] playing there once-twice a month with this group [featured on New Futures]. I feel very fortunate to have a chance to play [for] such a long time with the same musicians, and develop our musical sound, unique to the musicians that are involved. The new album is a definite part of that experience. It's a sound that comes from the soul of the space.
Gastown is an old part of Vancouver- it's got a lot of history. In the back there used to be a passage to run bootleg alcohol during the prohibition. [There is] lot's of cool history and [it's] a great creative, experimental vibe. Hopefully the music on the album reflects this.
Well the vibe of this EP has an electronic influence fusing with Jazz. Was that contingent on the other musicians you were playing with, or was that your own interests in other genres, and implementing some of these different sounds with your music?
We all bring out different flavours. I am interested in exploring a more soul, indie, hip hop, experimental, jazz-inspired sound, and on the horn using effects, and more electronic approaches to the instrument. I'm trying to create that here on this record.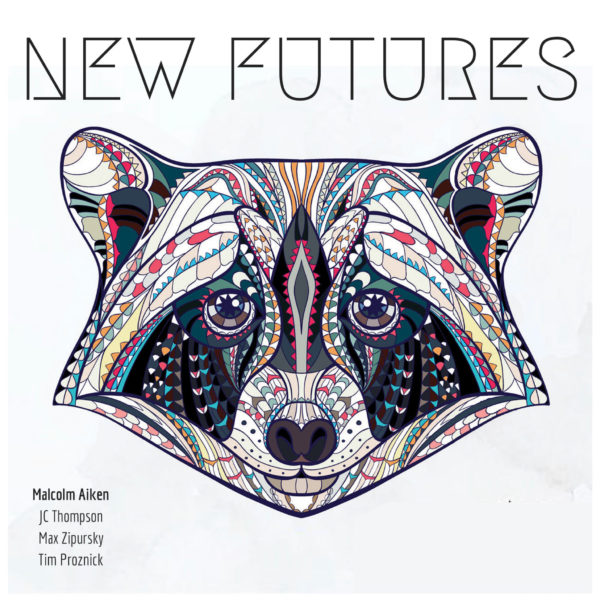 You've been with Guilt & Company for a few years now. How did that relationship begin?
It started with these improv nights where they'd put on stage musicians who'd never played together before, and make a night of music happen. I did a few of those, and on one of those nights, the band real clicked. That turned out to be the quartet I'm playing with today. Happened by chance. Musical fate, I like to call it. That first night we all knew we had something special.
I know in Vancouver there are events like the Jazz Festival, etc. But in terms of the overall scene, what is it like in Vancouver, and how does your inventive style fit in?
There's an exciting arts scene in Vancouver, and a lot of creative music being made. However, it can be quite fragmented, and framed around a certain venues or arts space. The special community at Guilt & Company is a great example. There's a vibrant network of artists and musicians that make up this scene, and [are] cultivating some very important musical groups and collaborations in the city.
Apart from Vancouver, what would be a place around the world that you really enjoy visiting and performing in.
First of all, Mexico City. It's a real booming scene right now. There's a lot of creative fusions of Mexican jazz and latin and pop music. But also a big influence because [of] what's happened in [the] Spanish economy in Europe. A lot of musicians have moved to Mexico City, [and] also [from] places like Cuba and Argentina. It's like New York City to Spanish pop music. Also, I just came back from Tokyo, Japan- my first time there. Wow, what an amazing place! The music coming out of there is incredible. Whether it's jazz, electronic or pop music, just a lot of really cool stuff is happening. There are a lot of little scenes popping up that are really inspiring to me.
I know you also have a very interesting story from a past visit to Mexico involving the Federal Police.
There are so many tales of being on the road, but that was definitely one that stays in my memory. I was travelling from Mexico City to the west coast, south of Acapulco on a tour, and it was getting to be nightfall. We were trying to find our hotel on a street with no lights, and no GPS. We take a turn and all of a sudden there is a road block, and literally twenty masked men appear from out the jungle foliage! They had the balaclavas on, so my first instinct was, oh no, this is like some kind of cartel or mafia, or some nefarious people. Later I learned that the police in Mexico in that area, to protect their identities, they also wear these balaclavas. I didn't know these were actually cops. I had a big gun right in my face, and of course they're yelling in Spanish. My Spanish is decent, but I was not able to decipher what they were saying through the chaos. Luckily my guide was there with us. He got out and said, "Remain calm." We had to get the full frisking. They thought we were maybe moving drugs. They open the back of the car, and what is there? There's a trumpet case and my guide [was] trying to explain, "No these are musicians, they're not up to no good." So we open up the trumpet case; they thought maybe it was contraband. And there was the trumpet. They start laughing. Then my guide says, "Hey, he's a mariachi, don't worry, he's a Canadian mariachi." They all started laughing. Then they said, "Hey, you gotta play a song before we go." So nervous- I had adrenalin pumping through my veins, I played a little trumpet and it was hilarious. All of a sudden it [went] from twenty angry police men to everyone joking, in about a five minute span. We saved the day with a little trumpet serenade, and we went on our merry way. Ahh, life on the road!
Just returned from his successful tour in Japan with 8-time Grammy winner, Jimmy Bosch, Malcolm Aiken is back in Vancouver for the holiday season. You can catch him and his band for a festive Christmas performance at Robson Square on December 18th, and for a special boxing day show at Guilt & Company on December 26th.
Stay in touch with Malcolm through his website, www.malcolmaiken.com, and by following him on Facebook, Twitter and Instagram.