Vancouver's Bard on the Beach Shakespeare Festival begins its 28th season in beautiful Vanier Park on June 1, with an exciting lineup of plays, concerts and special events. All tickets for the Bard on the Beach's 2017 season, which runs from June 1 to September 23, are now on sale.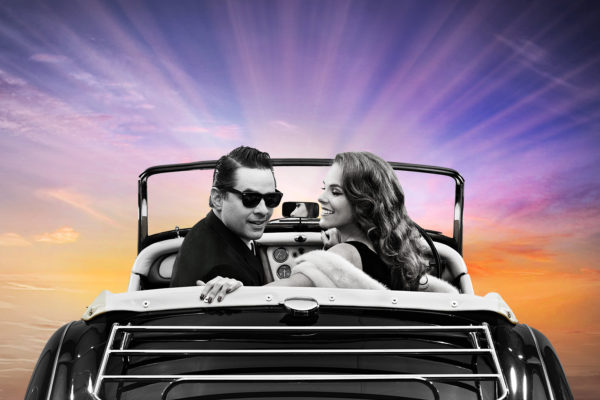 The stages are set for another terrific summer, featuring four classic Shakespeare plays plus a short-run contemporary drama. Together they transport audiences from a mythical past to modern-day Venice and contemporary Vancouver.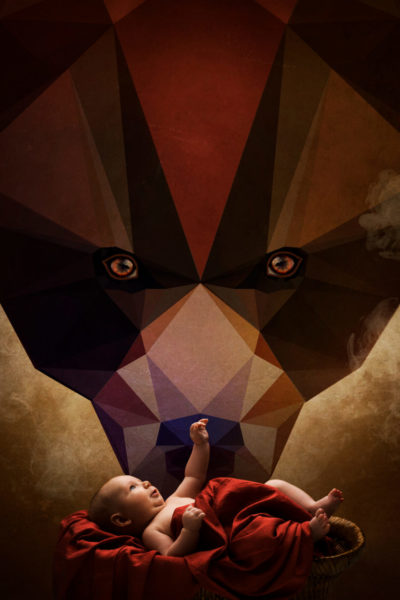 Opening the Festival on the BMO Mainstage is an audience favourite, MUCH ADO ABOUT NOTHING, set in 1959 Italy. Inspired by the era's glamorous and extravagant Italian films, it is directed by John Murphy (Measure For Measure, 2013). Alternating with Much Ado is THE WINTER'S TALE, a magical and poignant family drama, set in mythical kingdoms in Sicily and Bohemia and directed by Bard's Associate Artistic Director Dean Paul Gibson (A Midsummer Night's Dream, 2014).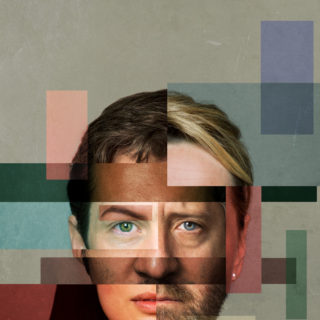 On the Howard Family Stage in the Douglas Campbell Theatre, award-winning Canadian actor-director Nigel Shawn Williams directs a provocative staging of THE MERCHANT OF VENICE, set in contemporary Italy. It will alternate with Shakespeare's romantic comedy THE TWO GENTLEMEN OF VERONA, directed by Bard Artistic Associate Scott Bellis (The Comedy of Errors, 2015).
Rounding out the 2017 lineup is a short-run production in September to complement The Merchant of Venice. SHYLOCK is a single-hander written by B.C.'s Mark Leiren-Young. First produced at Bard in 1996, it imagines a modern-day actor playing Shylock as he wrestles with the timely issues of censorship and political correctness, themes that strongly resonate in our world today.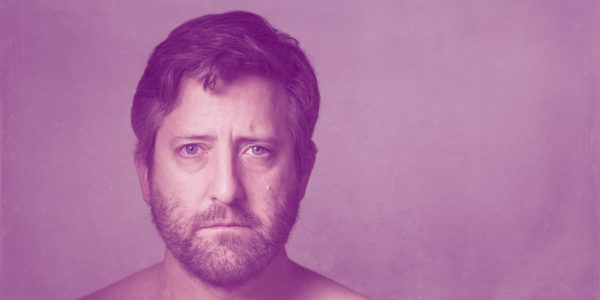 Play Run Dates and Special Events for 2017 are:
∑         MUCH ADO ABOUT NOTHING: June 1 – September 23 (BMO Mainstage) – Opening Night is Thursday, June 15.
∑         THE WINTER'S TALE: June 8 – September 22 (BMO Mainstage) – Opening Night is Thursday, June 22.
∑         THE MERCHANT OF VENICE: June 22 – September 16 (Howard Family Stage) – Opening Night is Thursday, July 6.
∑         THE TWO GENTLEMEN OF VERONA: June 29 – September 17 (Howard Family Stage) – Opening Night is Wednesday, July 12.
∑         SHYLOCK: September 6 – 15 (Howard Family Stage) – Opening Night is Thursday, September 7.
∑         BARD-B-Q & FIREWORKS: July 29; August 2 & 5 (both stages). Includes Much Ado About Nothing or The Two Gentlemen of Verona, dinner, entertainment from the Dowco Triumph Street Pipe Band and a private view of the Celebration of Light Fireworks.
∑         CHOR LEONI: MANELY/FUN: June 19 & 26 (BMO Mainstage) – Vancouver's award-winning men's choir guarantees surprises, costumes, choreography and fun.
∑         FAMILY NIGHTS: July 11 and August 8 & 22 (BMO Mainstage & Bard Village) – Make lasting memories with a trip to Much Ado About Nothing. Arrive at the Village early for family-friendly activities including the PIXSTAR Photobooth, a food truck and an exclusive pre-show talk designed just for kids.
∑         OPERA & ARIAS: THE BARBER OF SEVILLE: August 28 and September 4 (BMO Mainstage) – Rossini's masterpiece of the comic opera stage.
∑         TALKBACK TUESDAYS: Begin July 4 (BMO Mainstage) & July 18 (Howard Family Stage) – Q&A session with members of the cast following select Tuesday evening performances.
∑         WINE WEDNESDAYS: July 19; August 9 & 23; September 6 (Bard Marquee) – Intimate pre-show wine tasting events.
∑         THE VSO PRESENTS: CLASSICAL MASTERS: July 10 (BMO Mainstage) – The VSO entertains against the spectacular backdrop of the BMO Mainstage, featuring music from the great masters, Mozart and Beethoven.
∑         EXPLORING SHAKESPEARE: June 24; July 8 & 15; August 12 (BMO Mainstage) – Go beyond the story and explore Shakespeare's influences with Simon Fraser University's Dr. Paul Budra.
Tickets for Bard on the Beach's 28th season are now on sale. Ticket prices for 2017 begin at $21. Early booking is recommended for best seat selection as many performances sell out in advance. The full performance schedule, site information and play and special events details are on the Bard website at bardonthebeach.org. To book tickets, order online through the Bard website or call the Bard Box Office at 604-739-0559 or (toll free) 1-877-739-0559.
Bard on the Beach gratefully acknowledges the sponsors who help to make the season happen, including the 2017 Season Sponsor Goldcorp; Production Sponsors RE/MAX, Visual College of Art and Design of Vancouver, Lonetree Cider and BlueShore Financial; Media Sponsors Global BC and the Vancouver Sun, as well as other valued sponsors and supporters. Bard also thanks the City of Vancouver Cultural Services Department, the Vancouver Foundation, the B.C. Arts Council, the Province of B.C. and the Canada Council for the Arts for their continuing support.
About Bard on the Beach Shakespeare Festival
Bard on the Beach is one of Canada's largest not-for-profit, professional Shakespeare festivals. Established in 1990, Bard is an annual summer festival with a mission to perform, explore and celebrate the genius of William Shakespeare, surrounded by the natural beauty of Vancouver, British Columbia. Play performances run Tuesday through Sunday with matinees on selected weekends and weekdays and some special events on Monday evenings. All evening performances start at 7:30pm.