Insightful Exhibition Also Considers the Place of Words & Writing in a Digital Age
The Museum of Anthropology (MOA) at UBC presents the perceptive and explorative new exhibition Traces of Words: Art and Calligraphy from Asia, on display May 11 – October 9, 2017. Honouring the special significance that written forms hold across many diverse cultures in Asia, the multimedia exhibition will examine how artists have reinterpreted written words as visual expressions. From Sumerian cuneiform inscriptions and Qu'ranic manuscripts, to Afghan graffiti and digital creations from Japan, the texts in many styles represent physical traces of time and space, evoking the ephemeral and eternal.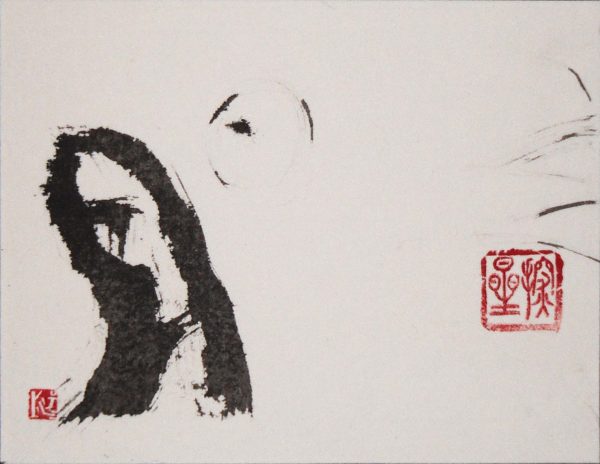 "All creatures leave traces of themselves as they move through life; but words, whether spoken, written, imagined, or visualized, are traces unique to humans," explains Dr. Fuyubi Nakamura, MOA Curator, Asia. "Some words disappear, while others remain only in memory or leave physical traces as writing or text. These traces are the theme of the exhibition. In it we explore the powerful duality that emerges when the written word becomes a medium or canvas."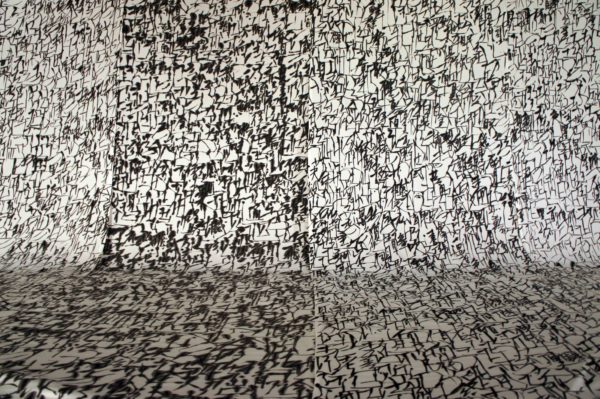 Traces of Words will take place in the Audain Gallery at MOA where contemporary artworks and Islamic calligraphic works from the Aga Khan Museum will be shared. Other supplementary exhibitions include highlights from the museum's Asian collection displayed in MOA's Multiversity Galleries; and throughout the month of May, a satellite exhibition at the Irving K. Barber Learning Centre at UBC will display Asian materials from the UBC Library Collections.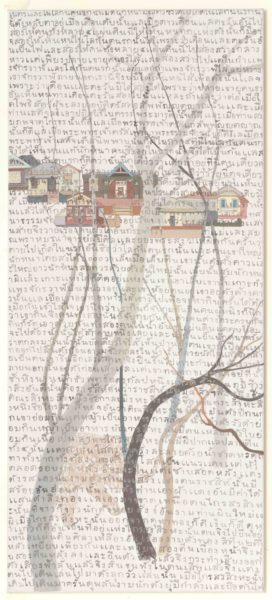 The combined exhibition represents an enormous diversity of calligraphy, painting, digital and mixed media works. Through paper, silk, clay, woodblock and digital projections, Traces of Words invites visitors to experience and sense the works, and gain an appreciation for the cultural significance of Asian writing beyond reading and writing.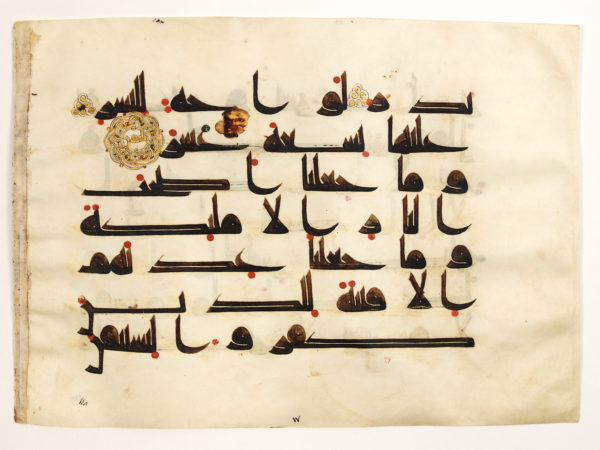 "Viewing and feeling these works is like listening to songs in a foreign language we may not understand," explains Dr. Nakamura. "We can still appreciate them precisely because there is more to them than the meaning of the lyrics."
In addition to showcasing written-words-turned-art across Asian cultures and eras, the exhibition aims to reconsider the place of words and writing in a time when the physical trace of words is often obscured by continuous waves of digital media. The exhibition also explores how words mediate our first encounters with different cultures when they appear incomprehensible (i.e. 'It's all Greek to me').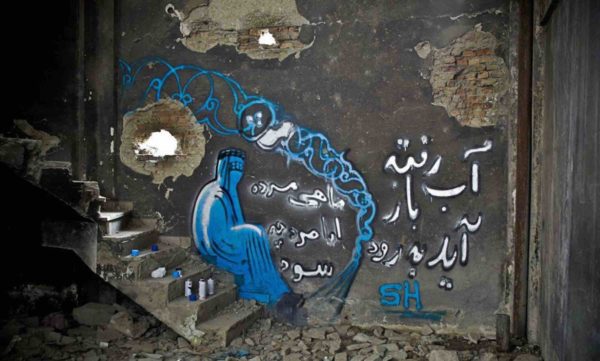 The full list of contemporary artists whose work will be displayed within Traces of Words include Phaptawan Suwannakudt (b. Thailand, 1959), Afghani graffiti artist Shamsia Hassani (b. Iran, 1988), mixed-media creator Nortse (b. Tibet, 1963), calligraphers Kimura Tsubasa (b. Japan, 1978) and Kyoto's Yugami Hisao (b. Japan, 1976), as well as Tokyo's interdisciplinary group of "ultra technologists", teamLab. Two works from the Aga Khan Museum will also be showcased, as well as highlights from MOA's Asian collection including calligraphy by Dr. Sun Yat-Sen.
The exhibition is expertly curated by socio-cultural anthropologist Dr. Fuyubi Nakamura, who joined MOA as its Curator for Asia in April 2014. She specializes in the anthropology of art, museum studies and the material and visual cultures, especially of Asia. She has taught in the graduate schools at the University of Oxford, the Australian National University, and University of Tokyo. Dr. Nakamura is a published author, the recipient of numerous awards and grants, and most recently curated MOA's highly-celebrated (In)visible: The Spiritual World of Taiwan through Contemporary Art (2015-2016).
About MOA (moa.ubc.ca)
The Museum of Anthropology (MOA) at the University of British Columbia (UBC) is world-renowned for its collections, research, teaching, public programs and community connections. Founded in 1949 in the basement of the Main Library at UBC, its mission is to inspire understanding of and respect for world arts and cultures. Today, Canada's largest teaching museum is located in a spectacular building overlooking mountains and sea. MOA houses more than 42,000 ethnographic objects and 535,000 archaeological objects, including many that originate from Asia (about 40 percent of MOA's collection) as well as from the Northwest Coast of British Columbia. The Koerner Gallery features one of Canada's most important European ceramics collections, while MOA's Multiversity Galleries provide public access to more than 10,000 objects from around the world. The Audain Gallery and the O'Brian Gallery, MOA's temporary exhibition spaces, showcase travelling exhibits, as well as those developed in-house.
LISTING INFORMATION
MOA presents
Traces of Words: Art and Calligraphy from Asia
Date:
May 11 to October 9, 2017
Opening:
May 11, 2017 at 7pm
Address:
Museum of Anthropology
University of British Columbia
6393 NW Marine Drive, Vancouver, BC
Website:
Image Credits ­– Traces of Words
Phaptawan Suwannakudt, Three Worlds 9, 2009
Acrylic on canvas, 135cm x 65cm
Courtesy of the artist
Kimura Tsubasa, Outline, 2007
Sumi ink on faille fabric, 117cm x 700cm each
Courtesy of the artist. Photo: Fuyubi Nakamura
Shamsia Hassani, What about the dead fish? 2011
Paint on the ruins of Russian Cultural Centre, Kabul
Courtesy of the artist
From the MOA collection
Hisao Yugami, Mikazuki
三日月
, Crescent, 2015
Sumi ink on gasen paper mounted on wood panel, 14 x 18cm 
∙
 3186/4
Leaf from a Qur'an manuscript in Kufic script
Possibly Iraq, Iran or Syria, 9th century
Vellum and ink, 23.5 x 32.5 cm 
∙
 2988/1