In recognition of milestone year, beloved studio tour expands geographical boundaries & hosts downtown exhibition 
Artists in Our Midst  (AIOM) celebrates 25 years of open-door artistic explorations with the West of Main Art Walk, May 27 & 28, 2017. In its largest-ever year, the festivities stretch from Point Grey to Main Street and from Granville Island to 41st Avenue, as a vibrant community of more than 50 artists share their works in garden studios, cafés, shops, and community centres. Anticipating the weekend's revelations, The Roundhouse Exhibit will offer early glimpses of the discoveries to-be-made on May 18 from 10am to 9pm at the Roundhouse Community Arts and Recreation Centre. 
"I can think of no finer way to welcome the warmer months than stretching ones legs or getting back on the bike and discovering some of the amazing artists who are a part of Vancouver's lively art scene," says Judy Osburn, President of Artists In Our Midst. "More than simply taking in beautiful paintings, textiles, ceramics, and the like, the Art Walk offers an opportunity to form meaningful connections with individuals who enliven and enrich our community. It is an invaluable chance to discover the stories behind the art, and celebrate visual art's capacity to transform people."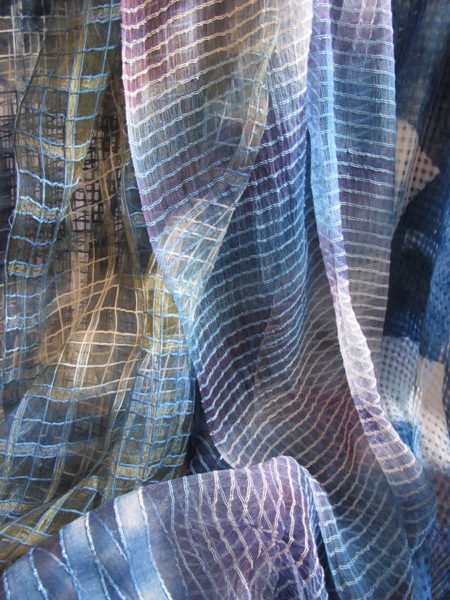 The inspiration for the West of Main Art Walk came when painter Pnina Granirer attended Paris' great Génie de la Bastille open studio event in 1991. The idea travelled home with her and she shared it with fellow artist Anne Adams, leading to the inaugural Artists in Our Midst open studio tour in 1993.
In the subsequent two and a half decades the celebration would grow in size and scope, year after year, integrating events such as satellite exhibitions, artist talks, and philosophers cafés.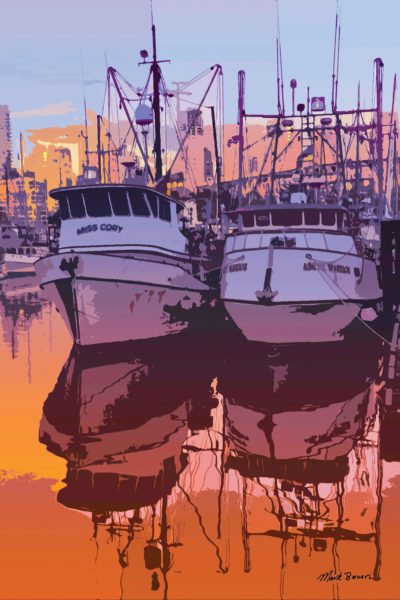 For its milestone 25th year, activities will commence with the May 18 exhibit and art sale at Roundhouse Community Arts and Recreation Centre. The day-long event highlights a wide range of paintings, ceramics, jewellery, textiles and photography, and acts as a prelude to the weekend-long art walk. Visitors will have the opportunity to meet the artists, view samples of their art, and select the studios they wish to visit the following weekend.
During the West of Main Art Walk, more than 30 studios, several cafés, and shops will open their doors to showcase the artists' eclectic and expressive works. As the public traverse between the exhibition spaces, they will have the opportunity to venture to stunning garden studios, personally meet the creators, and engage in dialogue about their art and process.
Also new for 2017, special partnerships have been created to establish the West of Main Art Walk Legacy Scholarship Fund for Arts Umbrella and the Lord Byng Secondary School Arts Program. Throughout the Art Walk weekend, a silent auction will take place in artist studios and provide visitors with the opportunity to bid on one-on-one classes and art works, with all proceeds going to the West of Main Art Walk Legacy Scholarship Fund. Scholarships will then be presented to young and emerging artists from Arts Umbrella and Lord Byng Secondary School as they continue to develop their skills in the visual arts. In addition to the silent auction, AIOM will support Arts Umbrella and Lord Byng Secondary School visual arts students by displaying their works during the Art Walk.

About Artists in Our Midst (artistsinourmidst.com)
Artists in Our Midst is a dynamic group of artists dedicated to bringing public awareness to art created within the community and to promoting visual art in Vancouver. In 1993 artists on Vancouver's West Side opened their studios to the public, starting a vital dialogue that has continued for 25 years. The group has built lasting relationships between the public and artists outside the more formal museum and gallery
settings. The organization's mandate is to promote art education and provide opportunities for community members to enjoy and enrich their lives with visual art.
These goals are achieved through free public art talks and exhibits, volunteer art residencies and artists programs at Lord Byng Mini School for the Arts, and through the inclusion of emerging artists main exhibitions. Artists in Our Midst are supported by area businesses who showcase the community's art, by local donors, and by the diverse communities who attend their events.
LISTING INFORMATION 
Date: Address:
Date: Address: Website:
West of Main Art Walk presented by Artists in Our Midst 
The Roundhouse Exhibit 
May 18, 2017: 10am – 9pm (Opening Reception: 7pm – 9pm)
Roundhouse Community Arts and Recreation Centre 181 Roundhouse Mews, Vancouver, BC
Open Studio Tour and Sale 
May 27 & 28, 2017: 11am – 5pm
From Point Grey to Main Street & from Granville Island to 41st Avenue artistsinourmidst.com