ANNUAL FUNDRAISER SUPPORTS EDUCATION AND OUTREACH
Mark Wednesday, August 16th on your calendar for a delicious province-wide dining celebration as Les Dames d'Escoffier BC Chapter presents Les Dames Summerdine – featuring fabulous food and glorious wines unfolding on one day only at more than 30 different restaurants, wineries, cooking schools and culinary venues across BC. Most are dinners, with one exception – a very special luncheon at Sea Cider Farm and Ciderhouse on Vancouver Island. All funds raised from Summerdine go to support Les Dames d'Escoffier BC Chapter's Scholarship and Outreach programs.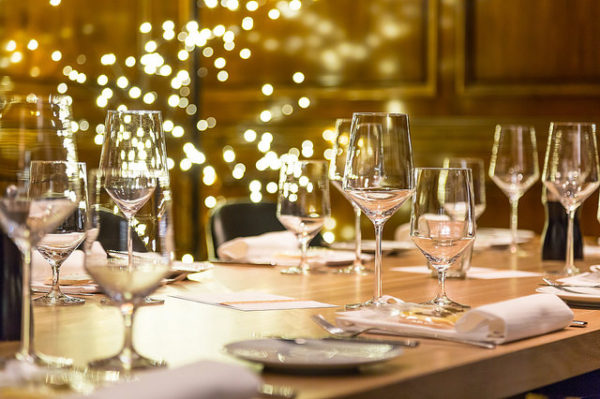 Some of the confirmed Metro Vancouver locations include (but are not limited to):
•Four select seats at Kissa Tanto – 2017 winner of EnRoute's Best New Restaurant in Canada
•10 seats set on the Rooftop Patio at ARC in the Fairmont Waterfront
•Six seats at Ask for Luigi for a special reserved 7 p.m. seating (they do not normally take reservations). Ask for Luigi took home 'Restaurant of the Year' at the 2015 Vancouver Magazine Restaurant Awards
•A dinner for six by Chef Chris Whitaker in the Courtyard of Forage in the Listel Hotel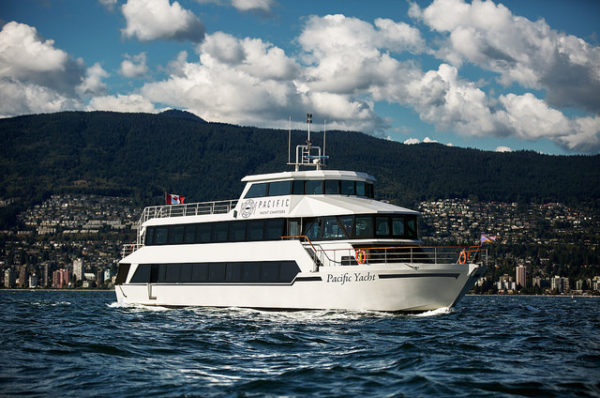 •A special long table dinner (20 seats) aboard Pacific Yacht Charters moored in Coal Harbour with spectacular views of the harbor, the mountains, Stanley Park and the towers of downtown Vancouver
•Four seats in the intimate lounge of the multi-award winning Pear Tree Restaurant in Burnaby
•Six seats at Provence Marinaside's coveted centre room table overlooking the Quayside Marina
Metro Vancouver dinners will feature the wines of Bella Wines, Elephant Island Winery, Haywire Winery, Joie Farm Winery, Painted Rock Estate Winery and Poplar Grove Winery.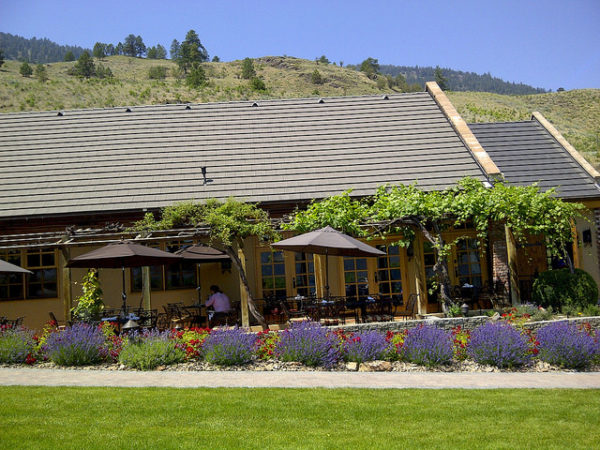 Over in the Okanagan some of the tempting events include (but are not limited to):
•Six seats in the private library at Quails' Gate Winery
•Six seats in the picturesque Terrafina at Hester Creek by RauDZ
•Four seats at the famed Terrace Restaurant at Mission Hill Family Estate
•Eight seats in the private Cellar Room at Oak + Cru (where you are surrounded by racks and racks of wine) at the Delta Grand Okanagan Resort
•Four seats at The Restaurant at Watermark Beach Resort in Osoyoos
•Eight seats for a beautiful al fresco dinner in the private residence at Bella Wines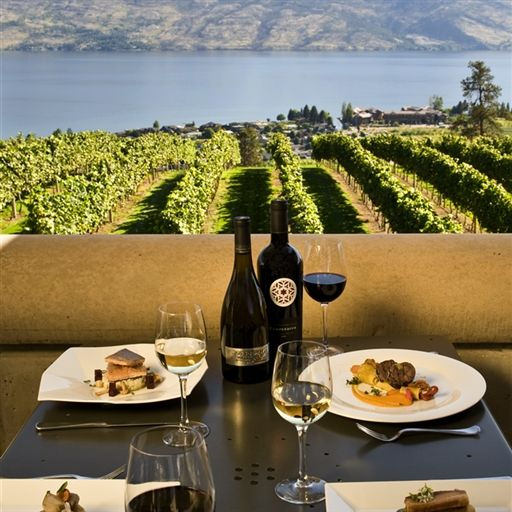 There are two larger events happening on Vancouver Island:
•The first is a very special luncheon with 40 seats being held at Sea Cider Farm & Ciderhouse in Saanichton and catered by Victoria's popular Spinnakers Gastro Pub. Billed as a 'Celebration of Women in Hospitality,' the luncheon will include additional elements such as speakers and an auction. The ticket price is only $60 and includes lunch, beverages,tax,tips,plus a shuttle to/from downtown Victoria (for the first 30 people).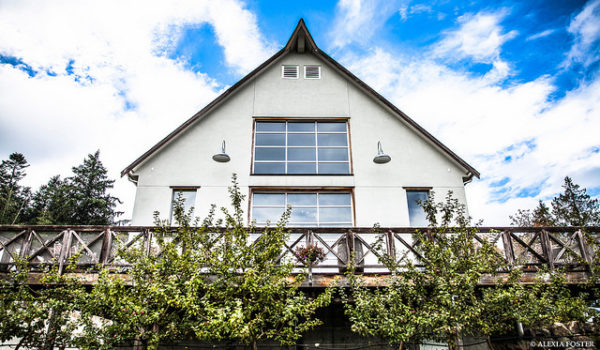 •The second event is a dinner at The Farm Table Restaurant at Providence Farm in Duncan. It is being presented by chefs who have been recipients of Les Dames Scholarships and the Vancouver Island University Culinary Institute. This dinner will showcase locally grown fare to celebrate the bounty of the Cowichan Valley and will feature dishes cooked in James Barber Memorial Wood Oven. Ticket price for this fabulous celebration of farm-to-table dining is only $60 and there are 40 seats available.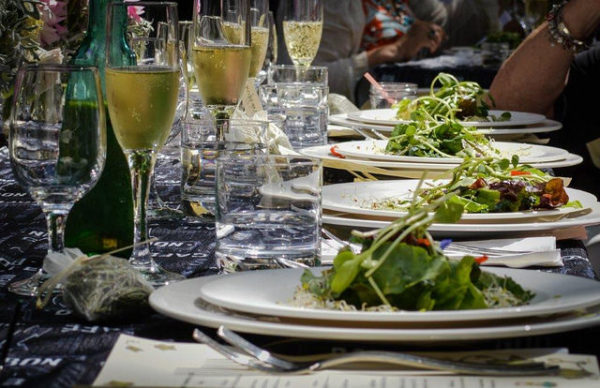 The above are only a tempting taste of what will be happening on August 16th – to see the complete array check out the full participant list for locations, menus and photos.
Regardless of the location, all diners are treated to a specially-designed multiple-course menu, wines selected to complement that menu, a special table or location and an opportunity to meet and chat with the chefs and restaurateurs.
All but two of the events are priced at $79 per person and include the multi-course meal with wine (gratuity not included). The two exceptions are a steal at only $60 – lunch at Sea Cider Farm & Cider House and the dinner at Providence Farm, both on Vancouver Island.
Not a bad deal when you consider the price of a good meal including wine or how hard it is to get reservations at some places. Seats go on sale June 19th at www.lesdames.ca and are sure to sell out quickly. Don't miss your chance to participate in one of the most unique dining experiences of the summer. All funds raised from Summerdine go to support Les Dames d'Escoffier BC Chapter's Scholarship and Outreach programs.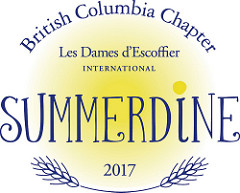 About Les Dames d'Escoffier BC Chapter
Les Dames d'Escoffier is the only organization of its kind: a world-wide philanthropic society of professional women leaders in the fields of food, fine beverage and hospitality. The invitation-only membership, composed of 38 individual chapters across the United States, Canada, the United Kingdom and Mexico, is highly diversified and reflects the multifaceted fields of contemporary gastronomy and hospitality. The mandate of the BC Chapter is to support the advancement of women in the hospitality and culinary domains as well as fostering industry excellence through educational and charitable activities. The BC Chapter is celebrating its 25th Anniversary this year.
For information on Les Dames D'Escoffier BC Chapter and updates on its various events and programs please visit: http://www.lesdames.ca Follow us on Facebook or Twitter @LesDamesBC
For information on Les Dames d'Escoffier International: www.ldei.org