The 2006 Canadian production, The Drowsy Chaperone, is a delightful play within a play shared with the audience by a dreamer in his armchair who finds joy in listening to old records of 1940's musicals that bring glamour to his everyday life.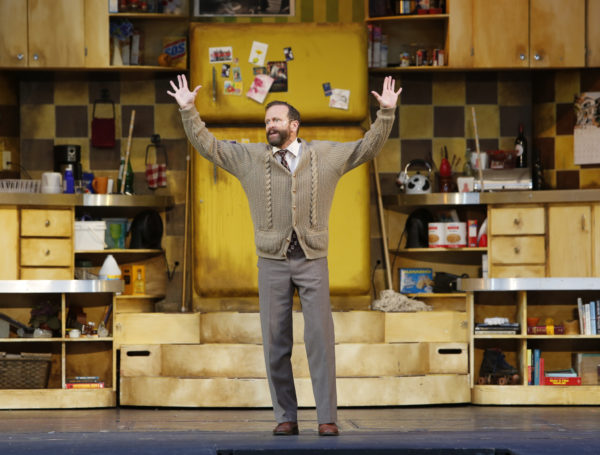 He, in the sweater vest, chooses a musical that involves a beautiful showgirl, her rich fiancé, a producer who sends gangsters dressed as bakers to stop the wedding, a chaperone who is too drunk to act as such, a Latin lover who is to seduce the bride, and even an aviatrix who can land her plane anywhere. The farce unfolds as we watch mistaken identities, characters entering through a large fridge door, the groom blindfolded and skating around the stage on roller skates, and even the wrong record being played at one point, providing us with a racist 'King and I' song and dance.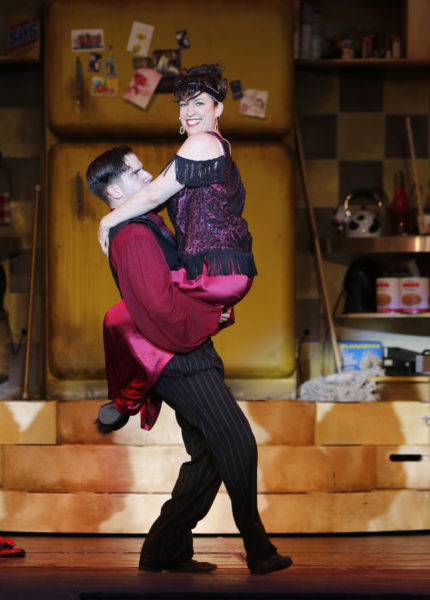 Gillian Barber directs this story with a light hearted touch that provides us with a quickly moving, energetic production. The show is full of fun and cannot be taken seriously – just sit back, relax and enjoy!
Shawn Macdonald is understated in his 'Man in Chair' role as he gently and quietly guides us through the introductions of the characters and shares his deep love of musical theatre.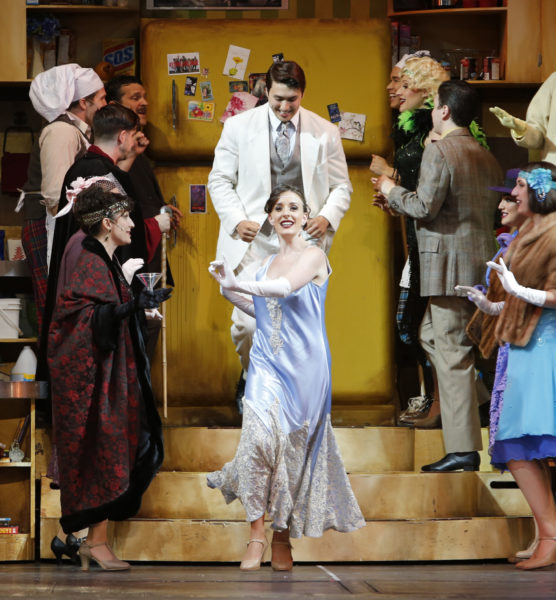 Shannon Hanbury is fabulous as the bride to be, who is all showgirl, dancing and singing as only a star performer can.  Stuart Barkley, the groom, is also a talented singer and dancer, but his blind roller skating routine, as he sings 'Accident Waiting to Happen' has us on the edge of our seats.  The best man, George, played by Blake Sartin, performs a tap number that shows off his acting and dancing abilities, while  Aldolpho, played by Dimitrios Stephanoy, is fabulous as a silent screen star and Latin lover who dramatically seduces the wrong person and is always ready to put on a show.   Of special note is the drowsy chaperone, Caitriona Murphy, who acts the drunken diva but sings like a star!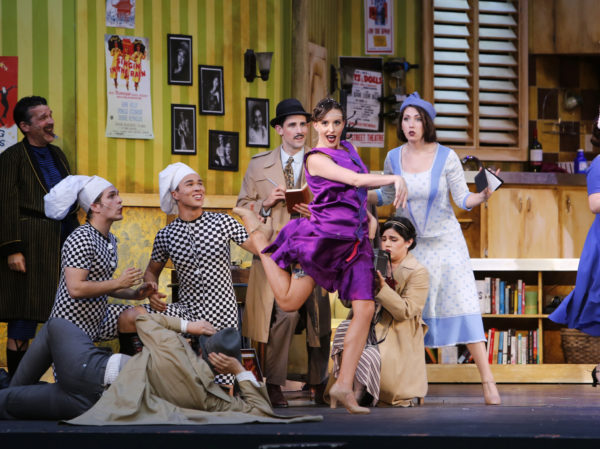 The baking gangsters, Kai and Nicholas Bradbury, are amazing in their acrobatic dance moves as they dramatically try to act on Stefan Winfield, producer Feldzig's, instructions. Contributing to the talented cast are Lauren Gula, Sheryl Anne Wheaton and Peter Stainton, (who I personally congratulate as a teacher in SD#43).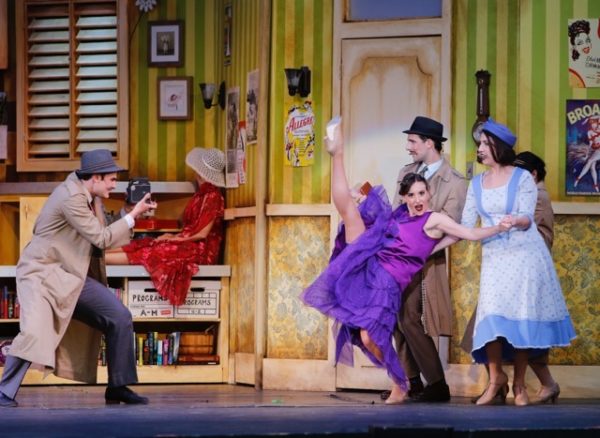 Choreographer Shelley Stewart Hunt has a company of dancers that are talented and skilled at handling a variety of steps and routines flawlessly. She uses the outstanding set design by Brian Ball (which includes a tiered stage, a set of bookshelves and kitchen cupboards) to great effect, choreographing numbers which showcase the 28 dancers, the set and even the Man in Chair.  Music director, Kevin Michael Cripps, the twelve piece orchestra and sound designer Brad Danyluk, create the ambience of old time musicals around us.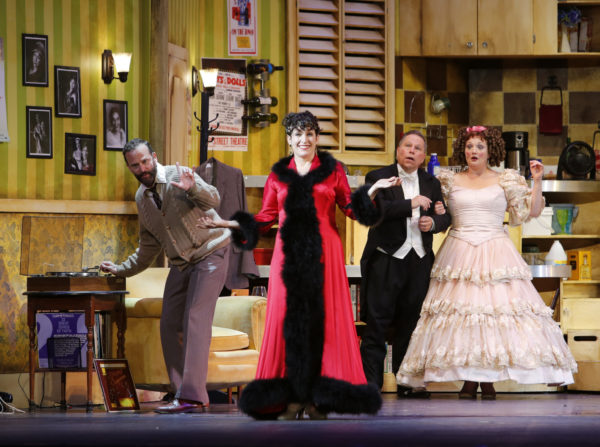 Finally, but not least are the spectacular costumes, fitting for an old time musical. Chris Sinosich provides beautiful wardrobes for all.  She prepares fashionable outfits for the bride and the diva chaperone, as well as colourful clothes for the baking, dancing, gangsters, the Latin lover, and the full chorus of dancers.
This play, proudly Canadian, written by Bob Martin and Don McKellar with music by Lisa Lambert and Greg Morrison, was produced on Broadway and won Tony Awards in most categories. It is cleverly written and gets away with old stereotypes because it pretends to be set in the more forgiving or blind past. Each line is carefully crafted and in the end we share our Man in Chair's view that we should enter another world during a play and leave with a tune in our heads!
Definitely, do try to join Man in Chair for an evening in the past at the spectacular and impressive TUTS 'The Drowsy Chaperone'.
Images: Tim Matheson