New Exhibition at the Museum of Vancouver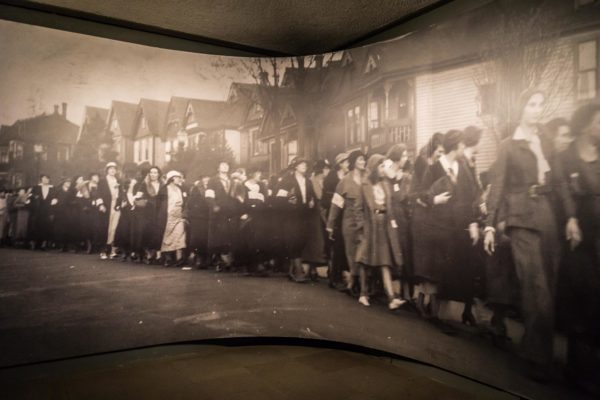 As soon as visitors enter the Museum of Vancouver's newest exhibition, they realize that they are about to embark on a unique experience. "City on Edge" features 650 photographs, mostly from the Vancouver Sun and Province archives, many of which have never seen before, chronicling the history of protests, riots, blockades and strikes taking place in Vancouver since the early 1900s. Most of the photos are large digital images projected on the walls of the gallery; they are often accompanied by the sounds which would have been heard at such events.  The earliest images are of the anti-Asian race riot of 1907, and the latest is the recent women's march following Donald Trump's election as president of the U. S.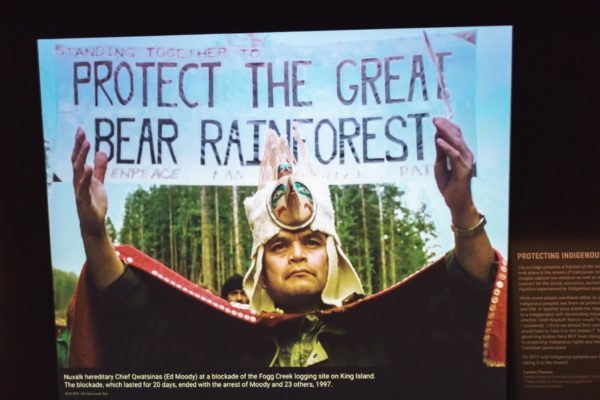 Short films and interviews with activists are placed throughout the exhibit, as are artifacts including an original peace sign and a collection of protest buttons. There is a mock up of the Art Gallery (formerly the Courthouse and gathering place for many demonstrations), where visitors are welcome to sit, add graffiti to the walls and upload photos of themselves and others engaged in protest activities.
Protests, marches and sometimes, sporting events can develop into riots; many of these are included in the exhibition as well.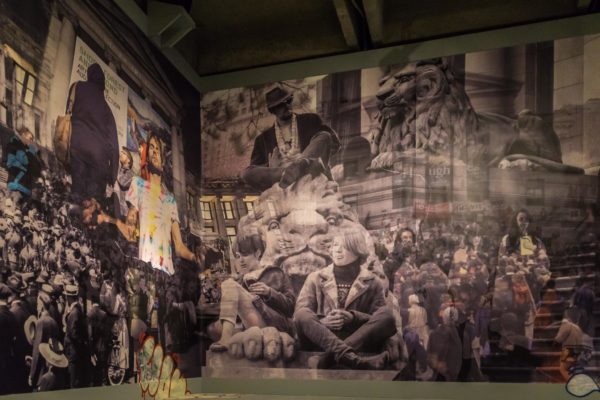 Some of the images illustrate hometown Vancouver demonstrations concerning issues like affordable housing, indigenous issues and social justice. Others are more global in nature, addressing peace, global warming and wars being waged in other countries. The visitor becomes aware of how open the city of Vancouver is when viewing images of people from all over the world marching for rights in their homelands.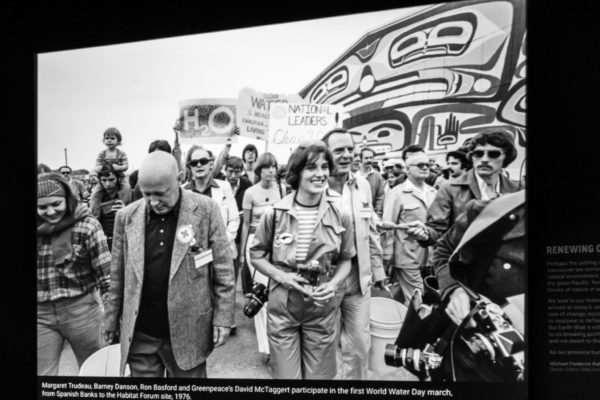 The curators, Viviane Gosselin, Director of Collections and Exhibitions at MOV, and Kate Bird, a retired Pacific Newspaper Group librarian, strove to present as many sides of issues as they could, even including images of anti-protest protesters. They have succeeded very well in documenting both that "gentle Vancouver has a dark underbelly", and that the city has been very liberal in allowing so many passionate citizens to demonstrate for what they believe matters.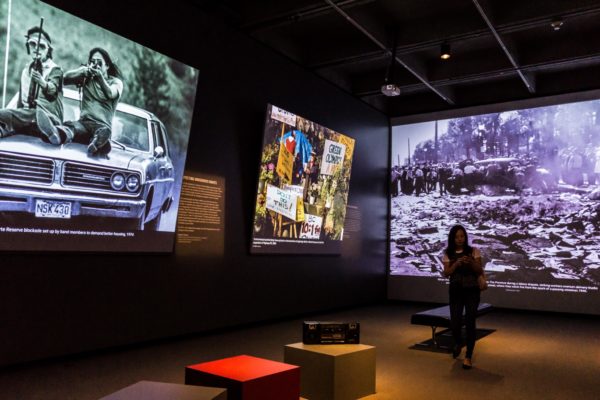 "City on Edge" runs from September 28, 2017 – February 18, 2018 at the Museum of Vancouver: 1100 Chestnut Street, Vancouver
Website: museumofvancouver.ca
Judy Robb

Feature image: 1970 Credit: Ken Oakes/Vancouver Sun