Popular Chinatown Chicken-and-Rib Joint Ushers in 2018 With Expanded Dining Room Menu Including Breakfast Fare, Hangover Drinks, DJ For The Record on January 1
For the second year in a row,
Juke Fried Chicken
is bringing revellers together to make resolutions and break 'em in southern-fried style on New Year's Day when the Chinatown hotspot hosts its 'Cluck Your Resolutions' event to ring in the new year.
On Monday, January 1, Juke will help guests bounce back and cure those New Year's hangovers from noon to 9 p.m. when DJ For The Record gets the joint jivin' during its second-annual 'Cluck Your Resolutions' celebration, which offers an expanded dining room menu of exclusive breakfast selections including  Jalapeno-Cheddar Waffles and Fried Chicken (2 pieces, $18.5, add smoked sausages +$2.5 or fried egg +$1.5), Andouille Breakfast Sausage Sandwiches ($7), Fried Chicken Sandwiches ($6, add egg +$1.5) and Biscuits with Whipped Schmaltz ($6) as well as an array of housemade cocktails such as signature Juke Caesars ($7), OJ or Grapefruit Mimosas ($9) and local craft beer available by the pint, bucket and bottle.
Juke will also be open on Sunday, December 31 from noon to 9 p.m. to help prepare partygoers for the big New Year's Eve countdown with a full complement of its southern-fried fare including its famous Fried Chicken in Regular or Spicy varieties, Sticky Pork Ribs and a mouthwatering menu of seasonal snacks, salads, sides and desserts, as well as the breakfast items featured above.
"We had a blast during our first New Year's events last year and we look forward to helping our guests 'Cluck Their Resolutions' for one more day, party their hangover away and make attending this event an annual New Year's resolution that they actually can keep," says Juke General Manager Justin Tisdall, who launched the popular Chinatown chicken-and-rib joint in 2016 with Chef/Co-Owner Bryan Satterford and Co-Owner Cord Jarvie.
While seats for the exclusive 'Cluck Your Resolutions' service at Juke Fried Chicken will be available on a first-come, first-served basis, a full menu of take-out options will be available during both days.
For more information on Juke Fried Chicken or to stay up to date on its latest developments, go to www.jukefriedchicken.com, become a fan of /jukefriedchicken on Facebook or follow @jukefriedchicken on Instagram.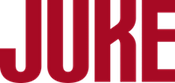 ---
ABOUT JUKE FRIED CHICKEN |
 Juke is the reason the chicken crossed the road. Launched in Vancouver's historic Chinatown district in 2016 by Justin Tisdall, Chef Bryan Satterford and Cord Jarvie, Juke Fried Chicken has quickly carved out a reputation for serving up an elevated-yet-fun menu comprising the city's best Southern-inspired fare, including its trademark gluten-free, non-GMO-grain-fed and free-range fried chicken and sticky pork ribs. Available both to-go from its take-out counter or in its 40-seat dining room and bar, Juke Fried Chicken features a mouthwatering selection of seasonal snacks, salads and sides as well as an inspired list of signature cocktails and local craft beer available by the pint, bottle and bucket served up in a casual and inviting space that encourages guests to turn up, tuck in and kick up their heels.
182 Keefer Street, Vancouver BC  V6A 1X4 | 604-336-5853 | www.jukefriedchicken.com
Hours: Open seven days a week 11 a.m. – 11 p.m. | New Year's Eve/New Year's Day noon – 9 p.m.
Facebook: /jukefriedchicken | Instagram: @jukefriedchicken