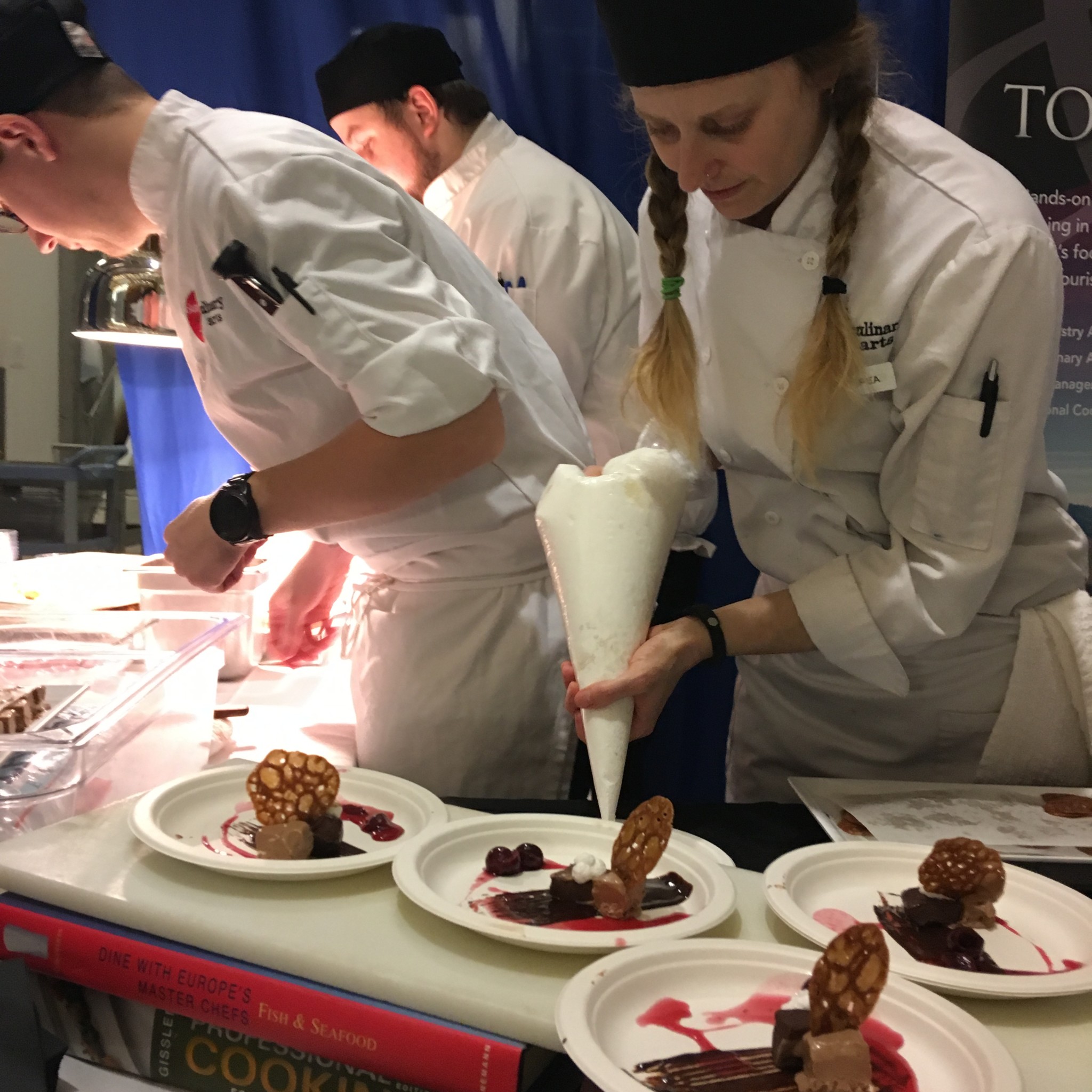 With about 50 restaurants participating throughout the Thompson Okanagan, there's lots of choice to check out the specially designed three-course tasting menus.
You'll find menus at $15, $25, $35 and $45 with suggested BC VQA wine pairings, BC Craft Beer pairings or spirits and cocktail pairings. Says Christina Ferreira, event coordinator, "More than 8,000 people are expected to take in the festival with some 50 participating restaurants from Kamloops to Penticton. It is also a showcase for Wines of British Columbia."
View www.dinearound.ca soon to see your options and make a reservation to avoid disappointment. You'll find specialty restaurants, high end chains, and even the Okanagan College Culinary Program's Infusion Restaurant involved.
The BCRFA is also adding more incentive to the community to take in Dine Around by visiting participating restaurants Jan 17-Feb 4 you can enter to win $250 in restaurant gift cards by requesting a ballot entry form, completing and leaving at the restaurant. There are also chances to win throughout the festival by winning $25 gift cards from participating restaurants by using social media; to enter, the community is encouraged to take a photo of your food and wine, spirit or beer pairing and then tag the restaurant you are visiting along with #dinearound2018 and post to twitter, Facebook or Instagram to be automatically entered, winners will be selected at random throughout the festival and there are more than twenty chances to win through social media.
To follow the festival, you can like the page on facebook.com/sipsavoursave follow @bctastesbetter on twitter and instagram and follow the hashtag #dinearound2018