We're sharing two of our favourite Summer Sipping Sparkling wines. Both of these are so delicious it would be impossible to chose just one.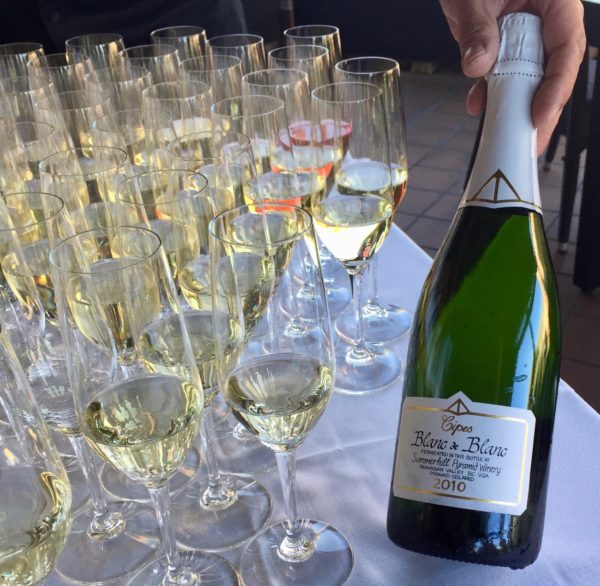 These two sparkling wines were both served at the 2017 Icons of Wine & Food Dinner for Chef Meets BC Grape Okanagan. Not only were they the favourite sparkling of the evening but they are so good. The current vintages will be served again this year at the 2018 Icons of Wine & Food Dinner being held at Miradoro Restaurant at Tinhorn Creek.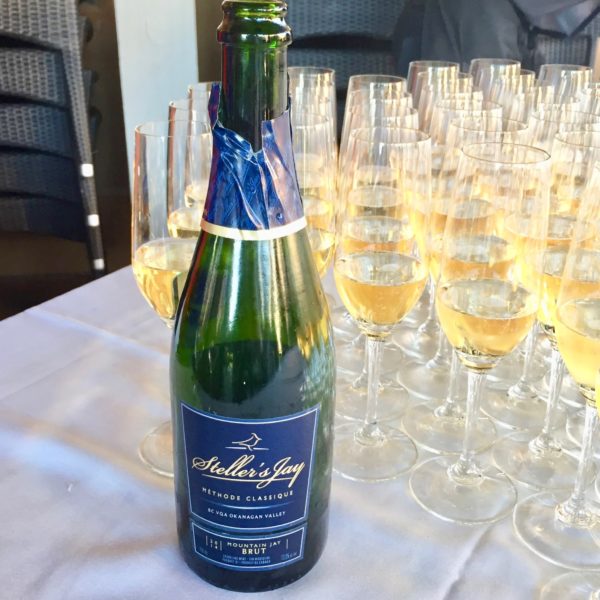 The Summerhill Pyramid Winery Cipes Blanc de Blanc 2012 vintage and the Steller's Jay Brut 2015 vintage both BC VQA Okanagan Valley. These delightful sparkling will be the first poured and paired with delicious canapés tomorrow evening at Icons of Wine & Food dinner for those lucky enough to have secured a ticket.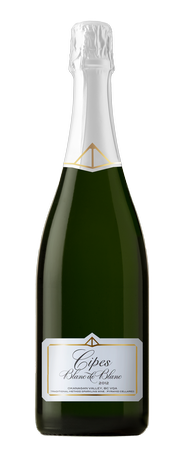 Cipes Blanc de Blanc 2012
One of our most highly regarded wines has been Cipes Blanc de Blanc. Previous vintages have been awarded platinum medals and international trophies. The 2012 vintage promises to be no different. With creamy textured bubbles, rich, toasty character, and mouth-watering freshness.

STELLER'S JAY BRUT
Steller's Jay sparkling wines are hand crafted in the Okanagan Valley using the traditional French "Methode Classique." First produced in 1989, Mountain Jay Brut stays true to its tradition by remaining one of Canada's preeminent sparkling wines. White peach and golden hues flatter the ripe orchard fruit and citrus blossom aromas in this crisp and complex sparkling wine. Rich flavours of toasted nut and red berries layer the palate, resolving to a soft and creamy floral mousse finish.
Last we checked there were just a few seats left for those who act fast by calling 1-800-656-0713 or online using 10% discount code myvancity at www.culinaryca.com
Tasting notes courtesy of Summerhill Pyramid Winery and Stellar's Jay Wine