Taste and experience the best-of-the-best that Canadian cuisine and winemaking has to offer at the Icons of Wine & Food Dinner.  Miradoro Restaurant at the picturesque Tinhorn Creek Vineyards will set the stage for this incredible evening hosted by Chef Mark McEwan, featuring the culinary creations of Jinhee Lee of Foreign Concept, Trevor Bird of Fable Kitchen and Fable Diner, Matthew Stowe of Joseph Richard Group, and Duncan Ly of Foreign Concept as they come together and join winery chef Jeff Van Geest for a top collaboration unlike any other.  Emcee and Master of Wine Rhys Pender will guide guests through wine pairings of BC's most iconic wines.
This is a once in a year opportunity to taste and enjoy the culinary masterpieces of some of Canada's top chefs. These returning chefs will be working hard to outdo their last year's dish. Just a sampling of the outstanding dishes at the 2017 Icons of Wine & Food Dinner.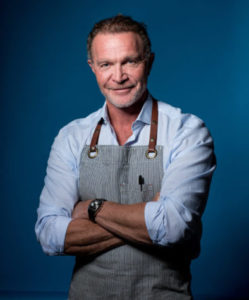 Again this year Chef Mark McEwan joins us at the Icons of Wine & Food Dinner. Chef McEwan's role will be that of Host. Expect to be entertained as he mixes and mingles with guests; providing opportunities for photo opps throughout the reception and dinner. Chef McEwan will be seated with guests during dinner and he will move throughout the evening to get a chance to visit with everyone. Chef McEwan is outgoing and very personable and we are excited to have him join us for this very special evening of British Columbia wines and culinary delights.
The menu for Chef Meets BC Grape Okanagan Icons of Wine & Food Dinner has just been released. We are pleased to share it with you.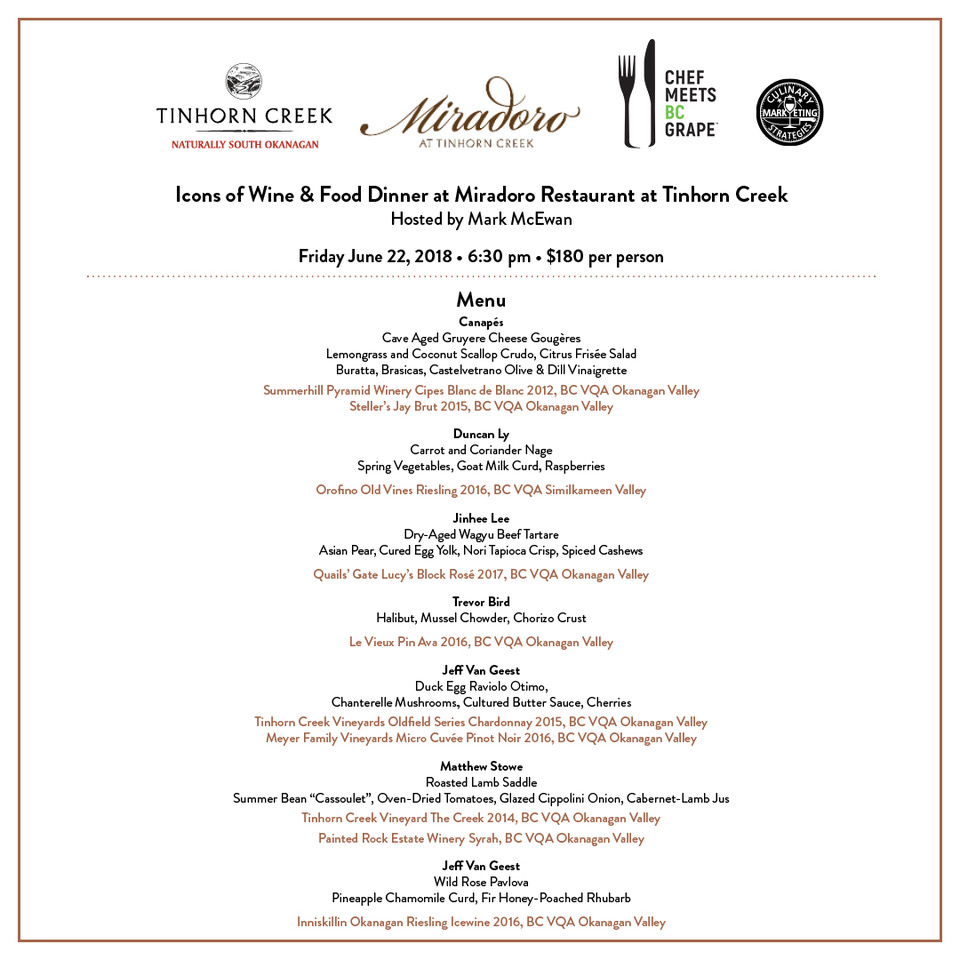 Last year's Icons of Wine & Food Dinner was sold out, buy your tickets now by calling        1 800 656 0713 or visit  Culinaryca.com
CHEF MARK MCEWAN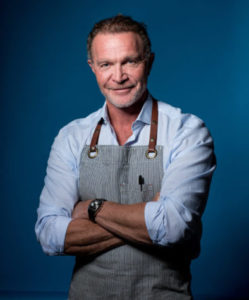 From his early years as Canada's youngest ever executive chef at Toronto's upscale Sutton Place Hotel to his latest endeavors, Mark McEwan is never content to rest on his laurels. McEwan has led the restaurant scene in Toronto for many years. He joins the ranks of the truly innovative with groundbreaking Toronto standards captivating customers, from "North 44" to "Bymark," to the always interesting "ONE," and the rustic Italian fare in the contemporary setting of "Fabbrica." Attentive to the changing needs of the consumer, he created McEwan—a jewel box of a grocery store that caters to foodies—and developed a high-quality cookware line by Fresco sold nationally across Canada. It doesn't stop there; his cookbooks "Great Food At Home" and "Fabbrica" added best-selling author to his resume. Mark has also added television personality to his list of talents as the head judge on "Top Chef Canada."
@chefmarkmcewan @themcewangroup North 44  Bymark  ONE                            Fabbrica @fabbricarestaurant
Toronto, ON
CHEF JINHEE LEE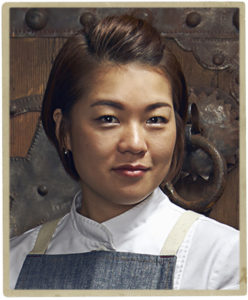 With fierce passion and a natural talent for cooking, Chef Jinhee Lee is a rising star in the Canadian culinary scene. Originally from South Korea, Jinhee first moved to Calgary with sights set on a corporate profession before finding herself in SAIT's culinary school. Jinhee has impressed many with her inventive and refined approach to food, drawing from the cuisine of her heritage as well as other Asian influences. In 2016 Jinhee earned a spot on Avenue Magazine's Top 5 People to Watch in Calgary's Food Scene and later took top prize in Gold Medal Plates. Other notable wins include a silver at Gold Medal Plates 2015, Critic's Choice at The Art Gallery of Calgary's AGC Cooks 2013, and first place at the 2012 Calgary Stampede Dueling Chefs competition. Jinhee has joined the team at Calgary's Foreign Concept working alongside the esteemed Chef Duncan Ly.
@jinhee Foreign Concept @eatforeign
Calgary, AB
CHEF TREVOR BIRD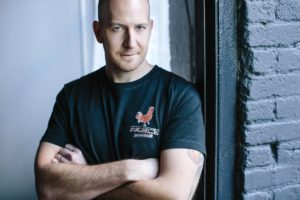 Trevor Bird began his foray into the culinary world as a teenager, his career led him into acclaimed kitchens such as Ottawa's National Arts Centre, Jean George's MARKET, and Daniel Boulud's Lumiere. In 2011 Trevor placed runner up against some of Canada's greatest chefs in Top Chef Canada. He later returned in 2017 as a top contestant on Top Chef Canada – All Stars. In between television debuts, Trevor secured two successful restaurants in Vancouver which share his philosophy for locally focused ingredients. Fable opened in 2011, showcasing British Columbia's regional bounty in all of the menu's dishes. Most recently Fable Diner opened its doors to the reemergence of a modern-day diner set at an iconic Vancouver location that has held a diner sine 1949.  Along with an impressive list of international guest chef appearances Trevor has received numerous accolades and Fable quickly rose to become one of Vancouver's favourite dining destinations.
@83tbird Fable @fablekitchen Fable Diner @fablediner
Vancouver, BC
CHEF MATTHEW STOWE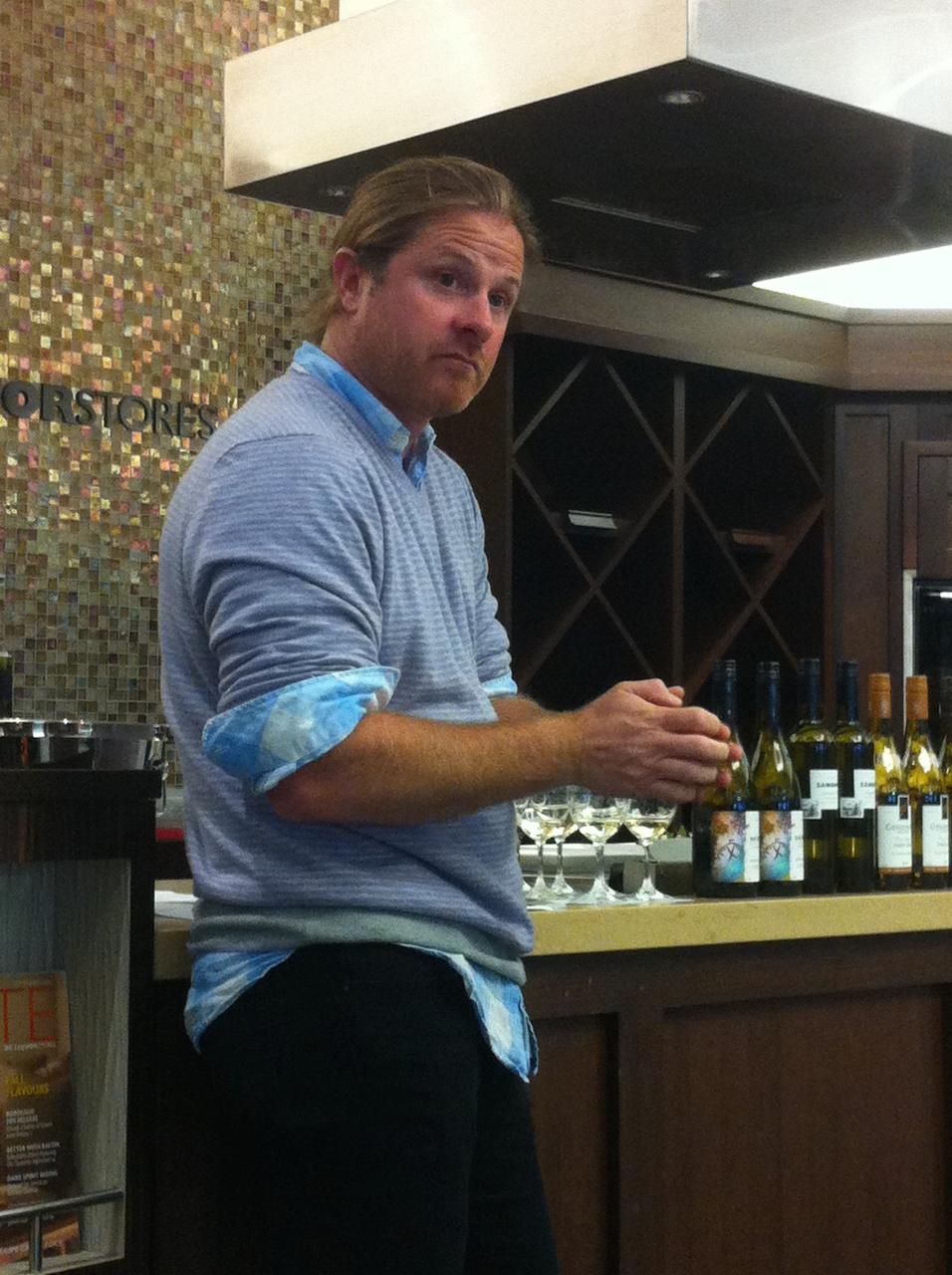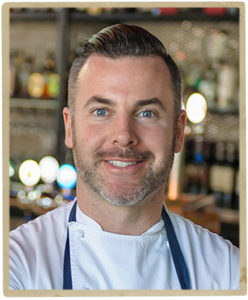 Chef Matthew Stowe graduated from New York's famed Culinary Institute of America, and upon graduating further developed his craft at New York's legendary French restaurant, Lutece. Returning to BC in 2004, Stowe became Executive Chef of Sonora Resort where he played an integral role in the resort achieving the coveted Relais & Châteaux designation in 2009. That same year he also wrote his award-winning cookbook, The Tastes of Sonora Resort, which highlighted his signature dishes at the world famous coastal resort. In 2010, Stowe joined Cactus Club Café as the Product Development Chef, and won the 2013 season of Top Chef Canada. In 2016 Stowe joined Joseph Richard Group as Director of Culinary Operations, responsible for developing and maintaining the food and beverage vision for all their establishments.
@matthewstowe Joseph Richard Group @jrgpublichouses
Vancouver, BC
CHEF DUNCAN LY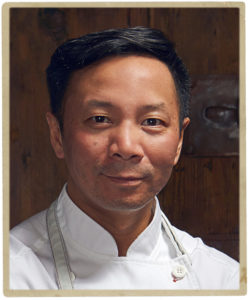 Chef Ly is one of Calgary's most well-respected and award-winning chefs. Originally from Lethbridge, his career has taken him across Western Canada, working at some of the country's most esteemed dining establishments including Tofino's Wickaninnish Inn, Vancouver's Diva and Calgary's Catch, Hotel Arts, Kensington Riverside Inn and as Culinary Director for The Vintage Group of restaurants. During his career, Chef Ly has won numerous competitions including two second-place finishes in Gold Medal Plates Calgary, followed by a win in 2014. This top place finish gave him the chance to compete at the national Gold Medal Plates competition where he placed second. In earlier years, Chef Ly was awarded the prestigious Karl Schier Award as Vancouver's Top Apprentice and represented Canada at the Bocuse d'Or, one of the top international culinary competitions held in France. Today Duncan Ly is chef and owner of Calgary's Foreign Concept, which has already reached high acclaims since opening its doors in late 2016.
@chefdly Foreign Concept @eatforeign
Calgary, AB
EXECUTIVE CHEF JEFF VAN GEEST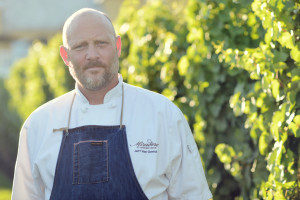 When it comes to modern, local and sustainable cuisine, Chef Jeff Van Geest is one of British Columbia's most celebrated chefs. Jeff owned and operated Vancouver's Aurora Bistro for over five years. During this time, Jeff and his restaurant won several prestigious awards: including being named one of enRoute magazine's top new restaurants in 2004, gold for Best Regional Restaurant and silver for Chef of the Year at the 2006 Vancouver Magazine Restaurant Awards, and the 2008 Vancouver Magazine Green Award.
Jeff was born and raised in St. Catharines, Ontario – right in the heart of Ontario's Niagara wine region. Growing up with farmers as grandparents, Jeff developed his respect for fresh local produce at a very early age. In 1992, Jeff headed out west to Vancouver, where one of his first jobs he found was working in a restaurant as a cook. He immediately knew this was his passion and enrolled in culinary school.
Jeff completed his culinary training at the Vancouver Community College in 1994 and went on to complete his apprenticeship at Bishop's – one of Canada's finest restaurants and a pioneer in sustainability. At Bishop's, as he worked his way up to Sous Chef, Jeff further developed his deep appreciation for the importance of supporting local farmers and producers, a passion he ingrained into the philosophy of Aurora Bistro, where he built a reputation as a leader in local, sustainable cuisine that was prepared elegantly and with a respect for the ingredients.
After closing Aurora Bistro in 2008, Jeff worked as the Executive Sous Chef at the Diva at the Met until 2010. It was always Jeff's goal to raise his family in a small town, so Jeff moved to he Okanagan in the summer of 2010 and began researching local farmers and producers. Now heading the kitchen at Miradoro, Jeff is truly in his element – his passion for fresh local products fuelled by B.C's best fruit and vegetable growing region.
MASTER OF WINE, RHYS PENDER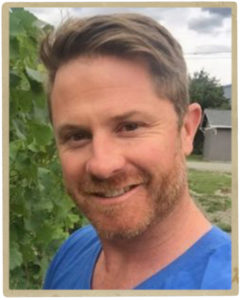 Rhys is a Master of Wine who combines his time writing, judging, teaching, consulting and dirtying his boots at his 4 acre vineyard and winery—Little Farm Winery—in the Similkameen Valley of BC, Canada. His wine school, Wine Plus+, has
been teaching Wine and Spirit Education Trust (WSET) since 2008. He also completed a Professional Culinary Diploma and has been named by Western Living magazine as one of the "Top 40 Foodies Under 40". He is a Principal Critic and Writer for WineAlign.com and a regular contributor to Canadian
publications such as Macleans, Montecristo and Taste. Rhys judges wine competitions internationally such as the Decanter World Wine Awards as well as the National and World competitions for WineAlign and the Vancouver Magazine Wine Awards.
@WinePlus
Come along for the ride!
ABOUT MIRADORO RESTAURANT
Miradoro Restaurant is a partnership between Tinhorn Creek and renowned restaurateur Manuel Ferreira.
Panoramic views of the valley below; clean lines, and a comfortable atmosphere. Locally sourced ingredients prepared by an award-winning chef. All of this, in the heart of the south Okanagan – with a hint of Mediterranean on the palate.
It's where rustic meets elegant in delicious harmony.
With an emphasis on seasonal products and a commitment to sustainable practice, the menu at Miradoro is a study in culinary creativity. From the authentic forno oven to a diverse wine list (including library wines), this is the place for food lovers to indulge.
Open from March through December, Miradoro is where you can enjoy a leisurely meal and a glass of wine – whether you're visiting wine country or you live down the road.