From February 24th to the 25th, TRADEX will become a one-stop shop for pet enthusiasts from all over the Lower Mainland
The sixth annual Pet Lover Show returns to TRADEX in Abbotsford, running from February 24th to the 25th, and providing visitors with the latest and greatest for your favourite furry, feathered and scaly best friends. This year's features promise to be interactive, exciting and educational for pet lovers from all over the Lower Mainland.
With unique seminar speakers discussing everything from hiking, communication and CPR for your pet, to interactive courses and auditions, guests will be sure to leave with valuable information from top animal specialists and fun experiences for their canines and felines. These engaging and interactive exhibits are fun for guests of all ages, including your well-behaved, furry four-legged friends who are welcome to enjoy the show.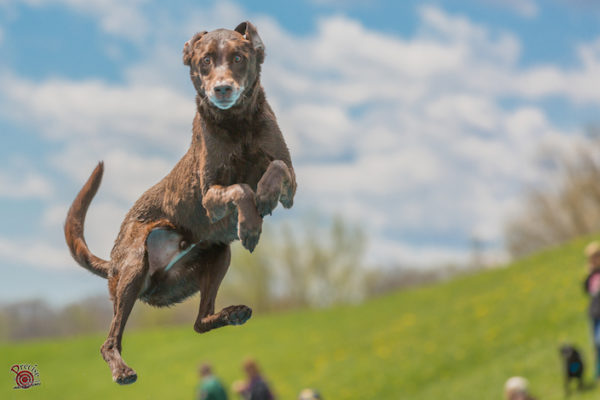 President's Choice SuperDog Star Search
Is your dog a SuperDog? Finalists of the Star Search will be able to audition once again at the Pet Lover Show for a chance to perform alongside the President's Choice SuperDogs at the Fair at the PNE this summer! If you think your pet has what it takes, submit a 15-second audition tape of your amazing pup to the Pet Lover Show Facebook page by February 23rd to be eligible to perform on stage as a Finalist at the Pet Lover Show. Finalists will be notified the week before the Show.
Animal Communicator
New to this year's show is Animal Communicator Dale McCarthy, who will help owners connect with their pets on a new level, with her ability to communicate to animals by receiving their thoughts. She will be able to tell you what your pet is saying and thinking through telepathic energy based on deep intuition that will have owners laughing and crying during her amazing sessions.
Lure Course
Does your dog want to compete to be the most agile canine? Your well-behaved dog is welcome to take a spin through our famous Lure Course, where they will be able to chase a tantalizing lure- surely getting your pooch's heart rate up!
Paws On Activities
Back by popular demand, Paws On Activities help to make the Pet Lover Show one of the most interactive events for you and your well-behaved canine best friends! Speak with our specialists that allow your pet to try massage, reiki and animal fitness services. Don't forget to bring your training questions for expert advice from our certified trainers.
'Pets Saving Pet's Lives'
Another exciting new feature to the 2018 Pet Lover Show is the Blood Services Department at the Animal Emergency Clinic of the Fraser Valley. They specialize in blood donations for both cats and dogs and will be onsite to teach more about their valuable program as well as offer your pet the opportunity to save another's life by donating their blood at their fully functioning onsite clinic.
The Blood Services Department at the Animal Emergency Clinic of the Fraser Valley work to make the donation and volunteer experience as fun as possible for both the donors and their owners; at the end of each donation, your furry friend is given a can of food (if their diet permits) and you are sent a gift card as a token of thanks after each donation as well.
Pet Anthem
For the first year, former Canadian Idol finalist, and award-winning multi-instrumentalist, Andy Sloniowski will offer to make your beloved pet the unforgettable legend they deserve with customized Pet Anthems. If you want to celebrate, mourn or honour your best friend, Andy will work to create an entirely unique theme song that matches your pet's personality.
DockDogs
Back for the second year, the world-famous DockDogs will be on display at the Pet Lover Show for your pooch! Watch as dogs compete to see who can jump the highest and dive the farthest into an indoor aboveground swimming pool, while another competition tests canine agility in getting out of the water. The best over all pooch will be crowned Ironman! With non-stop action, you'll love cheering for your favourite DockDog canines as they compete at the Pet Lover Show.
Think your dog would have fun participating in the DockDogs exhibit? Visit www.dockdogs.com to register and enter your pooch to play in the pool. See if they have the speed and power to jump in to the water and compete amongst the professionals!
With over 30 unique features and events, including all the above, "Ask the Trainer" seminars and grooming demonstrations and free photos for your pup, this year's Pet Lover Show is sure to leave guests feeling like a pet expert!
Sixth Annual Pet Lover Show
February 24th and 25th, 2018
10:00 am – 6:00 pm (Saturday)
10:00 am – 5:00 pm (Sunday)
TRADEX: 1190 Cornell Street, Abbotsford, B.C.
Adult (16+ years): $14 Senior (65+) or Youth (6-15): $10 Child (5 years and under): Free Family (2 youth, 2 adults): $34
Tickets are now on sale and can be purchased in advance online at a discounted price.
For more information visit www.petlovershow.ca. Follow the Pet Lover Show on Facebook, on Twitter: @PetLoverShow, and on Instagram: @PetLoverShow.