The Downlow Chicken Shack celebrates Fried Chicken Day with dinner window service and 500 chicken sandwiches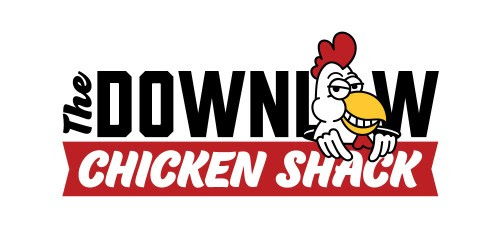 To celebrate its first-ever Fried Chicken Day, The Downlow Chicken Shack (905 Commercial Drive), Vancouver's first Nashville Hot Chicken restaurant, is set to reopen its "walk-through" only window on Friday, July 6, 2018 at 5 p.m. with 500 hot chicken sandwiches and beverages available. "The walk-through window was immensely popular when we first trialed it on Italian Day," says Doug Stephen, owner and chef of The Downlow Chicken Shack. "For Fried Chicken Day, we wanted to bring that same community feel back to Commercial Drive for the summer evening with our popular chicken on-a-bun. We hope to see familiar and new faces enjoy our fried chicken!"
The Downlow Chicken Shack's hot chicken sandwich ($12) is made with deep-fried chicken breast, DL sauce, coleslaw, and house pickles all sitting on local baker Livia Sweets' potato bun.
Nashville Hot Chicken is a crispy, fried chicken style known for being well marinated, deep-fried, coated with a signature oil blend, and topped with different levels of "hot" spices. At Downlow Chicken, they range from mild, medium, hot, extra hot, to "A Side of Milk".
The Downlow Chicken Shack is serving its regular menu from 11 a.m. to 4 p.m. on Fried Chicken Day, July 6, and reopening at 5 p.m. for window service for hot chicken sandwiches and beverages only. For more information, please visit www.DLChickenShack.ca.
DL Chicken Shack | 905 Commercial Drive, Vancouver | 604-283-2582 | www.DLChickenShack.ca | Instagram: @DLChickenShack | Twitter: @DLChicken1 |