The first home carbonation system to infuse real, natural ingredients in one bottle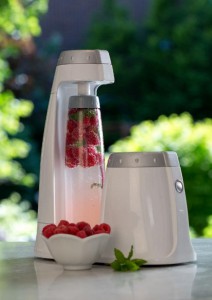 This summer, people can now take their barbeque and cocktail party to a whole new level. Bonne O's home carbonation system creates fun, innovative and healthy beverages made with real natural ingredients. Watch as the ingredients dance in the sealed bottle while being infused into the beverage. This brand new invention offers endless new drink creations, from real-brewed sparkling teas to no-muddle mojitos – not to mention it's a smash hit to watch in action at parties.
Bonne O is the first appliance to hit the market that infuses all ingredients together in the bottle, resulting in creative delicious beverages for any occasion – and best of all, it doesn't require a CO2 tank. The result is bright, pressure-infused flavour from real ingredients such as fresh fruit, herbs, teas or wine.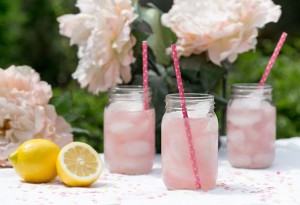 With Bonne O, fans can try out their mixology skills by incorporating fresh summer herbs into their sparkling concoctions. Wine fans can carbonate their favourite varietal to make a refreshing wine spritzer. Alternative sweeteners can be added to create an agave sparkling iced tea with gin or for that perfect patio cocktail – a modern Moscow Mule. Those aspiring mixologists seeking inspiration can sign-up for Bonne O's newsletter, which features new beverage ideas weekly.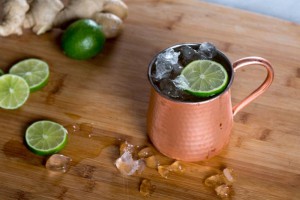 "This is the future of sparkling beverages – infusing real, natural food ingredients rather than processed predetermined formulas," says Bonne O Inventor, Darren Hatherell. "People want new innovative beverage technology that helps them steer away from tired soda pop, and rather create beverages using real ingredients."
From inventive bubbly cocktails to healthy tea tonics, adults and kids alike are sure to enjoy creating one-of-a-kind sparkling drinks at home. Bonne O systems are available at Home Outfitters and Hudson's Bay and Williams-Sonoma in Canada and Bed Bath & Beyond and Bloomingdales in the U.S.
About Bonne O
Bonne O, which comes from the French words 'bonne eau' ('good water'), is the first tank-free carbonation technology. It uses a 'pre-mix' home system, meaning everything is carbonated inside a sealed bottle at the push of a button. The bottle is sealed and can be stored in the refrigerator until it is ready to be consumed. The system generates CO2 using a convenient & environmentally friendly carbonator tablet. Only CO2 gas enters the bottle, not the carbonator itself and the carbonator produces no solid waste.