CTYP stages the Canadian Premiere of Mo Willem's
Elephant and Piggie's "We Are in A Play!"
Elephant and Piggie's "We Are in a Play!" is a delightful new musical about two best friends and their many adventures; this charming story based on the best-selling book series by award-winning author Mo Willems. Together the friends discover: What happens when two friends want to play with ONE toy? What DO you wear to a fancy party? And will ANYONE say "Banana?"
Filled with beloved characters and lively songs, it's the perfect adventure for young audiences!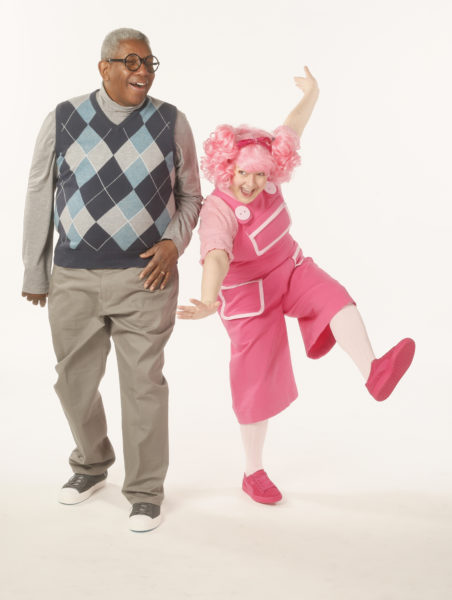 Elephant & Piggie's "We Are in a Play!" is directed by Kayla Dunbar and features Tom Pickett, Kelli Ogmundson, Merewyn Comeau, Lindsay Warnock, and Synthia Yusuf.
Director: Kayla Dunbar, Music Director: Arielle Balance, Set Designer: Shizuka Kai, Costume Designer: Kiara Lawson, Lighting Designer: Sophie Tang, Sound Designer: Andy Horka, Stage Manager: Ashley Noyes, Props: Monica Emme, Head of Wardrobe: Stephanie Kong, Technician: Holly Karpuik
Dates:                        Preview: March 2, 2019; Opening: March 3, 2019
Run: March 2 – 31, 2019
Relaxed Performance: March 9 at 2 pm; Dress-up Performances: March 10
Family Friday Performance: March 22 at 2pm
Check www.carouseltheatre.ca for performance calendars and show times
School group matinees available
Ticket prices:             Adults: $35; Seniors/Students: $29; Young People (Ages 3-18 years): $18
Address:                     The Waterfront Theatre on Granville Island
1412 Cartwright St, Vancouver BC
Box Office:                 tickets.carouseltheatre.ca or 604-685-6217
Running Time:          60 minutes with no intermission
Elephant & Piggie's "We Are in a Play!" is recommended for ages 3-8.
Elephant & Piggie's "We Are in a Play!" is based on the Elephant & Piggie books by Mo Willems
Published by Hyperion Books for Children
Script and Lyrics by Mo Willems, Music by Deborah Wicks La Puma
About Carousel Theatre for Young People
Founded in 1976, Carousel Theatre for Young People creates playful, exceptional and accessible theatrical experiences that inspire, involve and educate. Each season approximately 40 000 young people and their families benefit from CTYP's programming. At Carousel Theatre for Young People we believe that the arts play a vital role in a young person's development.  We envision a community that empowers people to be more imaginative, expressive and engaged.
Media release and images provided by Jodi Smith, JLS Entertainment. Images: Tom Pickett (Gerald) and Kelli Ogmundson (Piggie) photo credit: Tim Matheson