Now in its 41st year, the Vancouver International Wine Festival is recognized around the world for being one of the top wine events.  In addition to an impressive turn out of BC wineries, this event attracts wineries from around the world.  There are many reasons for this.  Vancouver is a great city to visit and there are many things happening during the eight days of wine fest from winemaker's brunches, lunches and dinners, special seminars as well as three days of consumer tastings.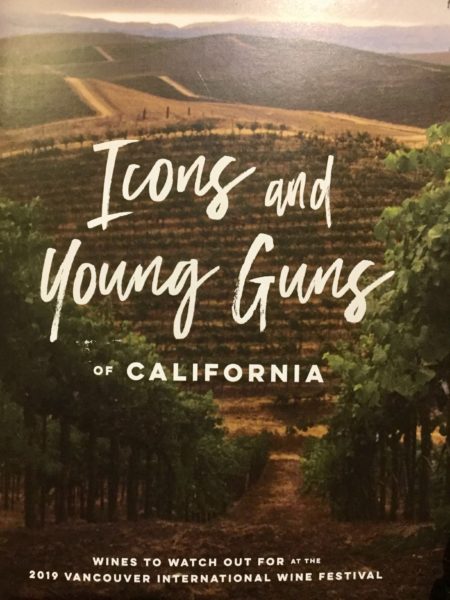 Another reason the VIWF stands out is that the winery owners and or winemakers are here and pouring their wines, so you get to talk to the people who are responsible for what's in your glass.  Imagine, sixteen countries, one hundred and sixty wineries and fifty-four events.  It is almost too good to be true.
Every year one country (or region) is selected to be the featured wine region.  This year it is California and they have shown up in strength with fifty-three wineries coming up to join in the extravaganza.
Here is a brief introduction to four of the Icons and Young Guns of the California wine industry.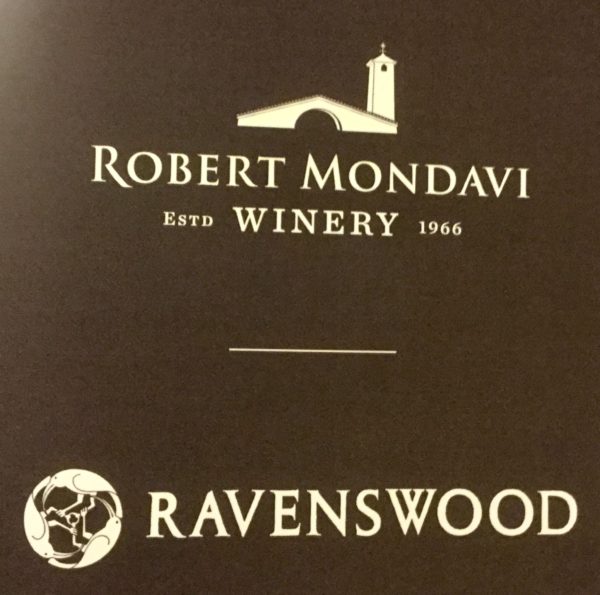 Robert Mondavi
It is safe to say that if anyone has any familiarity with wines from the Golden State, they are sure know the name of Robert Mondavi.  Home of the famous To Kalon vineyard, Mondavi established his Napa winery in 1966 with the intent of making world class wines.  Chief winemaker Geneviève Janssens joined the winery in 1978 and was named Winemaker of the Year in 2010 by Wine Enthusiast.  This will be her first time attending the Vancouver International Wine Festival.  Be sure to drop by, welcome her and taste some of the amazing wines she produces.
Three wines you can expect to sample at their table include: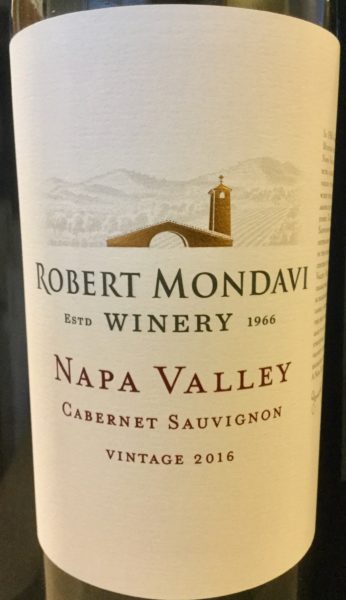 2016 Cabernet Sauvignon
Napa Valley
This is a new vintage which is currently available in BC.  "Dark berry and black plum fruits are layered with black pepper, dried lavender and herbs. A firm tannin core and bright acidity lather fruit and spice flavours which linger on the richly textured finish."
My take: Garnet / black colour with medium-deep intensity.  Good varietal character including aromas of cherry, bramble, black currant, black olive, plum, violets and spice.  Very good balance.  The flavours reflect the nose followed by a medium-plus finish.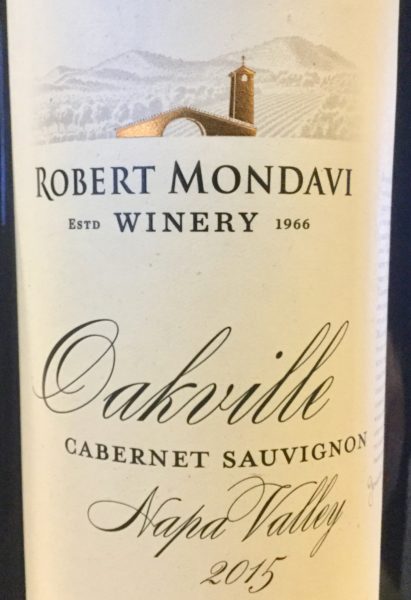 2016 Cabernet Sauvignon (Oakville)
Napa Valley
"The silky texture and fruit complexity of Oakville are all here with dark blackberry and toasty, sweet oak spices mingling with dried herbs and clove complexity. True to the vintage, this wine's rich ripeness shows the warmth of the growing season, balanced by a refreshing lift of acidity as its flows across the palate. 84 % Cabernet Sauvignon, 9 % Cabernet Franc, 3 % Petit Verdot, 2 % Malbec, 2% Merlot."
My Take: Garnet red with medium-deep intensity.  This wine shows impressive structure from beginning to end.  The nose is layered with aromas of dark chocolate, cherries, cassis, plum, earth and cedar.  Well balanced with good mouthfeel.  The flavours follow the nose.  Pepper lingers on the medium-long finish.  This wine improved and opened with time to breathe.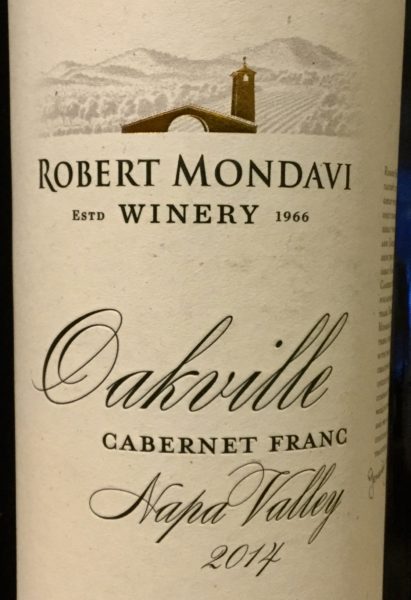 2015 Cabernet Franc
Oakville, Napa Valley
Not currently available in BC, but it will be for sale at the on-site festival store.  "Cabernet Franc shows off its mouth-watering acidity here with juicy dark fruits highlighted by a hint of violet floral and toasty, savoury complexity.  Not as tightly structured as its Cabernet Sauvignon counterpart, yet with firm, silky tannins, making it an ideal food pairing wine."
My take: This is an impressive California cabernet franc.  Garnet red with medium-deep intensity.  Black currant, prunes, dusty, tobacco leaf, bell pepper, plum, violets and pencil shavings on the nose.  Very good balance with tannins to ensure it will age nicely for years to come.  Flavours of spice, dark cherry, plum, herbs, and vanilla on the palate.  If drinking now, decant and give it time to open up.  You'll be rewarded.
Ravenswood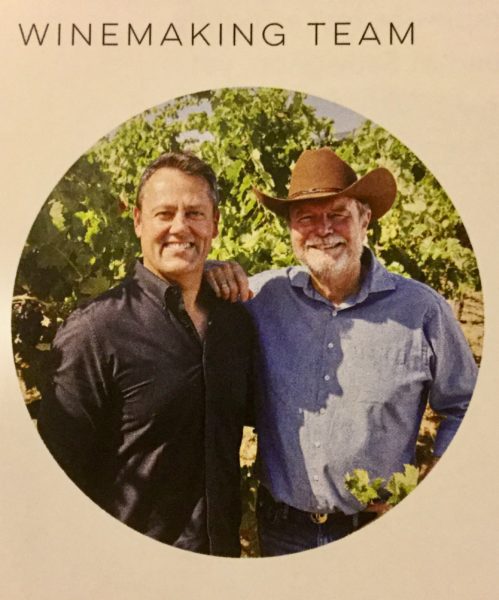 For many people, mention California and wine in the same sentence and they are going to think of zinfandel and one of the best-known producers of zinfandel is undoubtedly, Ravenswood.   I had the pleasure of meeting Joel Ravenswood many years ago when he spoke to the Vancouver Amateur Winemakers' Association (VAWA), a local wine home making group.  His winery, established in 1976, is well known for their range of single-vineyard designation wines.  This Sonoma Valley based winery specializes in all things zinfandel, especially old-vine wines.  The "Godfather of Zin" will be in Vancouver along with Director of Winemaking and General Manager Gary Sitton.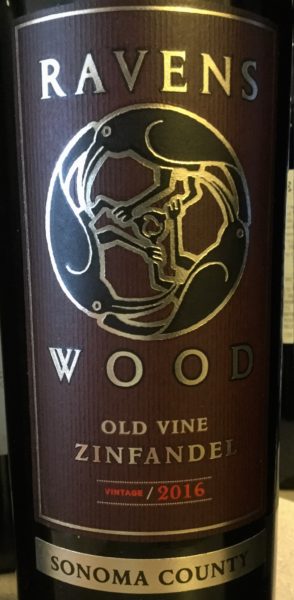 2016 Zinfandel
Sonoma County
Currently available here if you want to have a sneak sip.  "The Sonoma County Zinfandel is warm and flavourful, enveloping your senses with blueberry, blackberry, natural vanilla and baking spice flavours. The mouthfeel is elegantly layered and generous."
My take: Garnet red colour with medium-deep intensity.  The nose shows good varietal character with aromas of bramble, black berry, black cherry, licorice and hints of vanilla, pepper and cloves.  Good balance.  Ripe fruit on the palate, black plum, and savoury notes.  A medium-plus finish.  Serve this with hamburgers or BBQ ribs.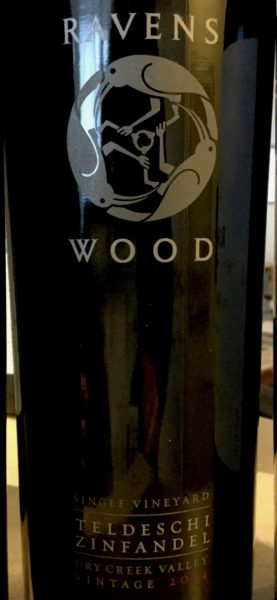 2014 Teldeshi Vineyard Zinfandel
Dry Creek Valley
Available at the festival store.
"The 2014 Teldeshi Vineyard Zinfandel is the quintessential Dry Creek Zin with its inky black colour, aromas of blue fruits blackberry, licorice, dark chocolate and black pepper.  The weight and structure are nothing short of extraordinary.  The finish is lengthy and enjoyable."
My take: From the Teldeschi vineyard in the Dry Creek Valley.  Garnet red with medium-deep intensity.  The nose opens with meaty aromas followed by stewed fruit, tar, earth, cherry, plum, black pepper and licorice and sweet spice undertones.  Very good balance with good mouthfeel.  Ripe fruit, especially blueberries dominate the palate followed by a medium-long finish.  This is an elegant expression of zinfandel.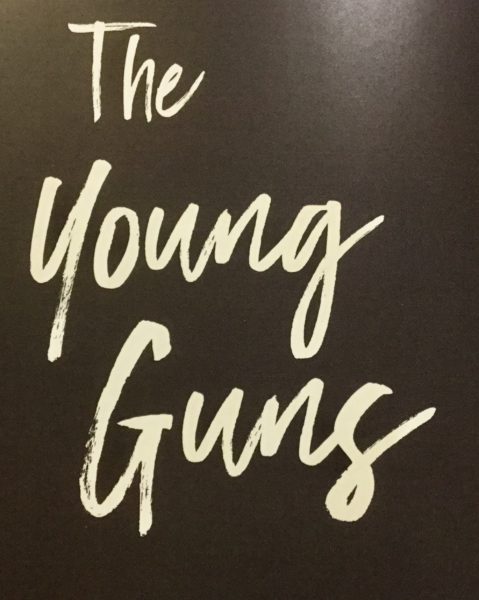 Meiomi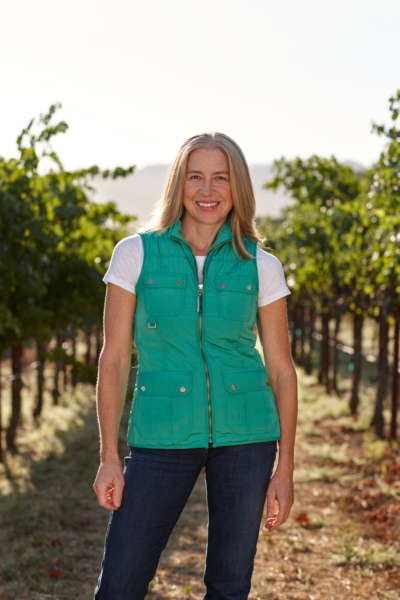 There is a Pinot Noir from California that captured people's attention right off the bat.  Meiomi's higher than usual residual sugar appeals to a broad cross section of wine drinkers.  Meiomi sources grapes from Sonoma County, Monterey County and Santa Barbara County for its wines which focus on Pinot Noir, Chardonnay, Rosé and Sparkling.  Melissa Stackhouse is Meiomi's winemaker and she strives to create wines that are, "deep, rich and harmonious. . . ."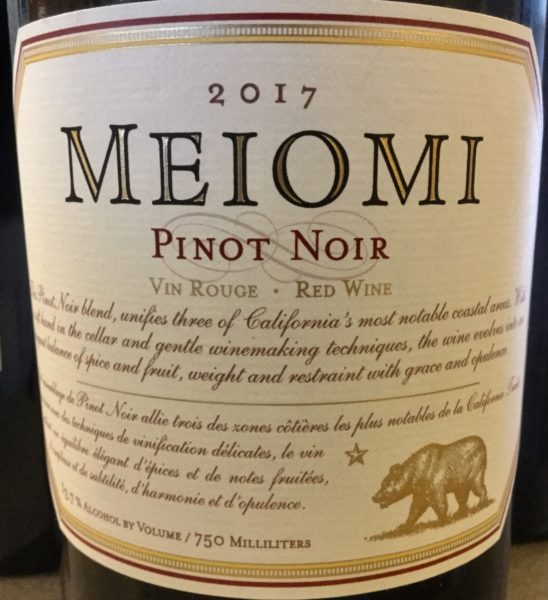 2017 Pinot Noir
Widely available in BC.
"Meiomi's Pinot Noir has a distinctly different taste and style that makes it Canada's #1 Pinot Noir (in $ sales).  A rich garnet colour with a ruby edge, the wine opens to reveal lifted fruit aromas of bright strawberry and jammy fruit, mocha, and vanilla, along with toasty oak notes.  Expressive boysenberry, blackberry, dark cherry, juicy strawberry and mocha flavours lend complexity and depth to the palate.  The well-integrated oak provides structure and depth seldom seen in Pinot Noir."
My take: The grapes for this wine came from three counties – Monterey, Santa Barbara and Sonoma.  The 2017 is better balanced than some previous vintages which tended to be noticeably sweet edged. Ruby red colour tinged with purple.  Lifted bright ripe fruit, red berries and spice on the nose.  A slightly sweet entry that is matched with balanced acidity.  Good mouthfeel.  Pleasing fruit on the palate with lingering baking spice.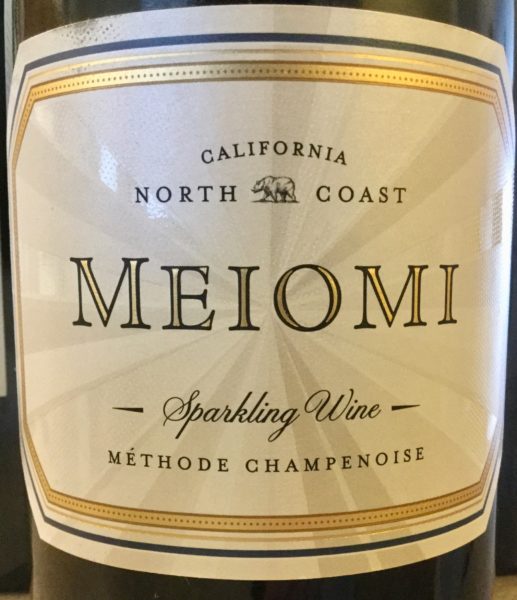 2017 Sparkling
Available at the on-site festival store.  Approximately $26.99 US.
"On the nose, aromas of green apple are laced with hints of ambrosia.  Flavours of crunchy pear, zesty citrus and honey layer over a slight yeastiness and fresh minerality.  This wine has not yet been released in Canada."
My take: Made from chardonnay and pinot noir.  Classic coppery champagne colour with medium-minus intensity.  The nose shows aromas of yeasty lees, brioche, red fruit, pear and apple sauce.  Slightly off dry, but with enough acid to balance the sugar.  Ripe pear, honey and apricot on the palate followed by a medium finish with hints of grapefruit.  Serve with scallops and prawns.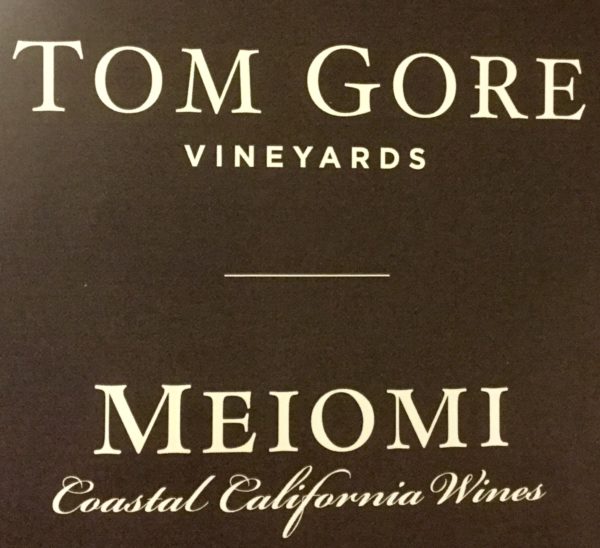 Tom Gore Vineyards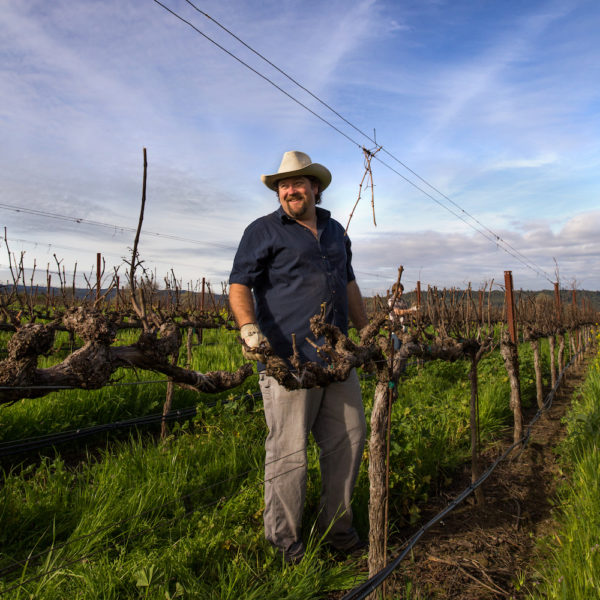 Tom Gore Vineyards is a new-to-me winery.  Founded in 2014, the winery now offers five labels – Chardonnay, Sauvignon Blanc, a field blend (in 2014 it was a blend of 52% Petit Verdot, 28% Malbec, 14% Cabernet Sauvignon, 3% Tempranillo, 3% Carignane) and two Cabernet Sauvignon wines which represents his flagship wines.
Tom Gore is the brand founder, grape farmer and winemaker, so he knows it all from beginning to end.  He believes that good wine begins in the vineyard.  "Truth be told, grapes are my greatest passion.  After so many years, I've learned that every decision you make in the vineyard can affect the quality and flavour of the grapes.  So, I craft grapes, using meticulous farming techniques.  In the end, it's a difference you can taste in the glass."  There is no mistaking this man's passion for making quality wines.  As a second-generation grape farmer, Tom has spent his life amongst the vines.  Each year is a new wine, with its own story to tell.  His job is to make sure the wine gets to shine as best it can.
Be sure to check out his web site for some excellent recipes: https://www.tomgorevineyards.com/recipes/index.php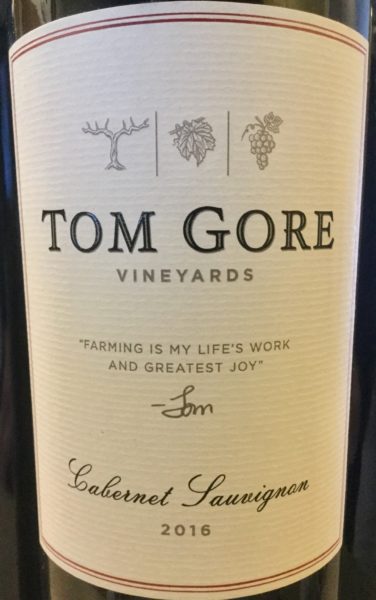 2016 Cabernet Sauvignon
Currently available in BC
"The Cabernet Sauvignon is dark ruby red in colour with aromas of blackberry, black currant, and black cherry with toasted notes of oak and brown spice.  This wine is full of dark, concentrated fruit flavours complemented by a rich mouthfeel, balanced acidity, full tannins and a long finish."
My take: Garnet red with medium-deep intensity.  A varietal nose showing aromas of dark berries, plum, cassis and chocolate.  Good balance.  Pleasing fruit and dark chocolate flavours followed by a medium-plus finish.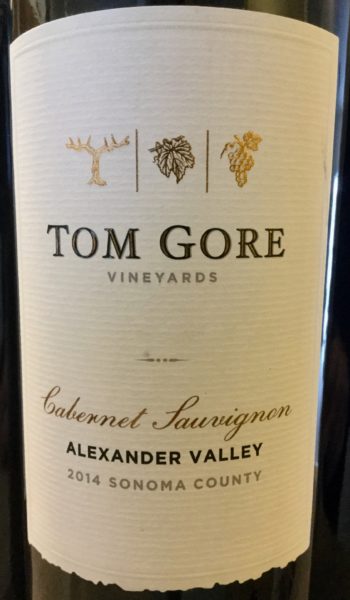 2014 Cabernet Sauvignon Reserve
Alexander Valley
This is for sale at the festival store.  Approximately $40.00 US.
"The Cabernet Sauvignon Reserve has a deep, dark purple colour.  The aroma is full with concentrated cassis and blackberry fruit, complemented by tobacco, cocoa, and a touch of caramel toasted oak.  The wine is mouth filling, with a sweet entry and intense blackcurrant and black cherry fruit complemented by sweet oak tannins.  The wine has structure with dense tannins and a supple texture.  The finish is full and lingering."
My take: This is a bigger and richer version of his entry level cabernet.  Garnet red with medium-deep intensity.  The nose shows aromas of red and black fruit, black currant, black pepper and toasted oak.  Good balance.  The flavours echo the nose followed by a medium-long finish.
The Vancouver International Wine Fest runs from February 23rd to March 3rd.  For more information, see: https://vanwinefest.ca/
(All photos, except as noted – Sam Hauck)
[wdi_feed id="2″]