Beloved Kelowna Business, MOGA Moms, Selected as a Top 100 Finalist in Nation-Wide TELUS Pitch Small Business Contest
Founded in Kelowna, BC by a new mom with a vision to create the supportive community she so desired, MOGA™ Moms is now a finalist in the 2019 TELUS Pitch Contest with a chance to win $100,000 and create much-needed wellness programs for their growing community.
Since starting the first MOGA mom and baby yoga class five years ago, the initial dream that founder Amy Rauscher had for the community has far exceeded her expectations. Together with co-founders Hannah Day and Julie McCoppen, they have created a revolutionary business in the health and wellness space. Being an entirely female-run enterprise, the founders, instructors and partners at MOGA truly understand the motherhood journey and, although yoga is at the core of the business, the community they have built is what offers the most value for fellow moms.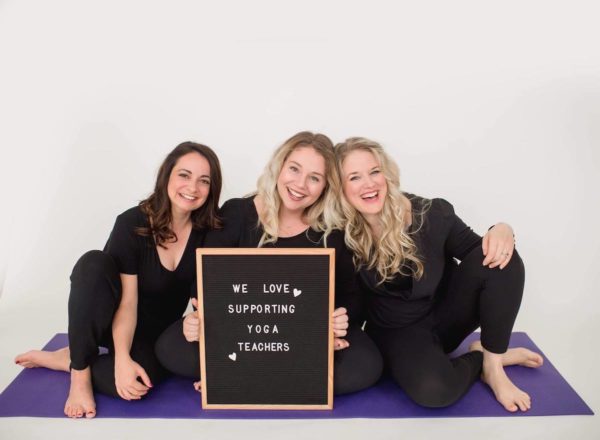 "To be recognized among thousands of amazing small businesses in Canada is a prize on its own," remarks MOGA Founder & CEO Amy Rauscher. "We are so grateful for the support over the past few years from moms across the country, but especially here in the Okanagan where MOGA was born. The community of supportive moms is what I am most proud of."
Now operating in three provinces across Canada, as well as internationally, MOGA founders would use the grand prize money to deepen their impact in the mom community by launching their sister-program, Birth Your Power. The online program offers much-needed support for new moms who struggle with postpartum mood disorders by identifying their struggles, normalizing their experiences to remove the stigma around these disorders, and connecting them with qualified professionals who can help them through it. With Amy, Hannah and Julie all having experienced perinatal mood and anxiety disorders, this program is vitally important to them and will offer much-needed support for new moms who currently have very limited resources in this field.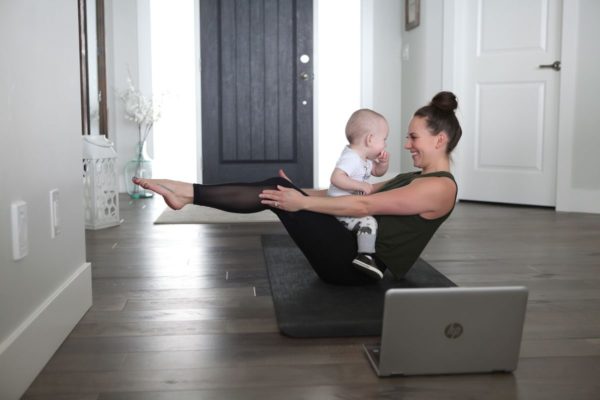 "If we were to win the grand prize money, the launch of the Birth Your Power program will truly be life-changing for moms locally and across Canada," adds Amy. "The program was created out of a need that we saw within our community and, to be able to make it a reality that will help women all across Canada would be a dream come true."
Online voting for the general public in the TELUS Pitch Contest ends July 10th to determine the Top 10 finalists, which will be announced on July 15. Renowned judges Arlene Dickinson (District Ventures Capital and Judge of CBC's Dragon's Den), Suzanne Trusdale (TELUS), Jennifer Safruck (Samsung Canada), Richard Osborn (TELUS Ventures), Kevin Au-Yeung (InnoVision) and Garrick Tiplady (Facebook and Instagram Canada) will then whittle down the field to the Top 3 who will pitch live for the chance to win the grand prize that will be awarded July 30. To vote for MOGA and help them secure a spot in the Top 10, click here.
To connect with the MOGA community, visit MOGAMoms.com or follow on Facebook, Instagram or Twitter.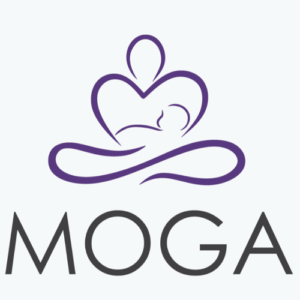 ABOUT MOGA™
FOUNDER AMY RAUSCHER – FOUNDING STORY
As a new (single) mom, I felt extremely isolated and alone. After a rare condition in pregnancy that caused me to gain over a hundred pounds, I felt like a stranger in my own body. I wanted to join mom groups and fitness programs, but there was so much pressure to fit in and get my body back. I realized there was no community for moms that was supportive and non-judgemental.  So, I created it. I started MOGA by teaching mom and baby yoga in my own maternity Doctor's office in Kelowna, completely by donation for the charity Mamas for Mamas. I soon realized that MOGA had become a space that supported the mental, emotional and physical wellbeing of moms. Today, MOGA is run by three moms who are on driven by the desire and passion to supports moms in our community. MOGA is different because it truly normalizes, validates and understands mothers. We've created online spaces that provide inspiring and validating messages to new mothers. We create handouts for mothers to educate and inform about ALL choices, without judgement, without bias. We train and empower women to give others a hand up. Instead of just reaching mothers one by one, we have been able to reach thousands by first empowering a woman in their local community.
Top 100 Finalist – TELUS Pitch 2019
Media release and images provided by Lindsay Kelm, Kelm Communications.
[wdi_feed id="2″]