JULY 5 – AUGUST 30
Yoga in the Vineyard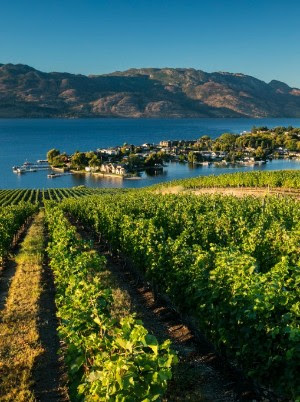 Every Thursday evening in July and August, join the talented team from Oxygen Yoga & Fitness Westbank for an relaxing and rejuvenating yoga class overlooking our vineyards and Okanagan Lake. Hosted at the Harvest Gathering site, each week will feature a different flow that is inspired by a Quails' Gate wine. Following the class, guests will enjoy a glass of wine paired with charcuterie and small plates from Old Vines Restaurant. (In the event of inclement weather the class will be cancelled and a full refund will be given)
Time: 6:00 pm to 8:00 pm
Price: $45 (all-inclusive)
Quails' Gate Winery believes you should always have something to look forward to. That's why they plan winery events year-round so you can enjoy their wines, discover their dishes and meet their people whenever it suits you. From long table dinners in the vineyard to interactive wine seminars, there is something for everyone to discover and enjoy.
To view a list of Wine Club Exclusive Events, click here.
For groups over 8 guests, please book one of our tour or tasting offerings online prior to your visit.
Quails' Gate is committed to providing our guests with a welcoming and educational experience in an exceptional setting. In order to provide the best experience possible for all guests, all buses/limos with guests arriving at Quails' Gate require a reservation. Please note that in order to provide the best experience possible for all guests, they are unable to accommodate stags, stagettes, wedding ceremonies, receptions or photography onsite.
When visiting the Okanagan, before you go: Do your homework and a bit of research about the wineries you wish to visit. Check the winery website to find out their months, days and hours that their Tasting Room is open. Know if you need to book your tasting in advance of your visit. Many wineries are now so busy there may be times that they are unable to accommodate you. It will be a much better visit if you have a confirmed appointment. Be on time. Expect to pay for your tasting, some, but not all wineries refund all or a portion of the fee if you purchase wine. Plan ahead for a designated driver or use the services of a wine tour company. Limit the number of wineries you visit in a day. A more leisurely timeline will increase your enjoyment. For the best overall experience, I like to limit my daily visits to no more than three maximum, and if a winery lunch is on the agenda, no more than two winery tastings.