Surrey-based non-profit organization SuperChefs Cookery for Kids is being recognized by TD Bank for its tireless work in the Surrey community and across North America, during a special announcement that will be made before a celebrity cooking demonstration.
Special guests will include B.C. Lions legend Wally Buono and MasterChef Canada season two winner David Jorge, who will lead the children through a fun-filled pizza making crash course. Wally and David will also be joined by honourable guests, M.P.'s Ken Hardie (Fleetwood/Port Kells), Gordon Hogg (South Surrey/White Rock) and Randeep Sarai (Surrey Centre).
Following the speeches, those in attendance will join the culinary session led by Wally and David, who will be demonstrating their signature pizza making skills in front of the class and media. 
Event:             SuperChefs Cooking demo with Chefs Wally and David
Date:               Thursday July 25th, 2019
Time:               Presentation and announcement at 9:00 AM
Cooking demo with Wally and David at 10:00 AM
Place:              Johnston Heights Secondary School, 15350 99 Ave, Surrey, BC V3R 0R9
SuperChefs has worked in the City of Surrey and across North America to target and support those at risk for childhood obesity. Their program's unique design embraces children of all abilities and gives them the tools they need to plan and cook their own meals. SuperChefs' distinct strategies create sustainable methods to prevent childhood obesity and establish healthy, life-long eating habits.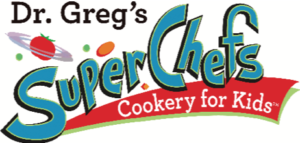 About SuperChefs
SuperChefs is an entertainment lifestyle private company with a non-profit arm called Dr. Greg's SuperChefs Cookery for Kids whose mission is to help kids put on their best FACES: Food literate, Aware of their food systems, Competent in their food skills, Engaged in physical activity, and Savour balanced food choices. Created by dentist Dr. Greg Chang, SuperChefs achieves its goals by offering summer cooking and sports camps to kids most in need, participates in community culinary events across North America, promotes oral and overall wellness within school districts, works with University of British Columbia health professional students to deliver public health outreach programs. SuperChefs also creates The Westin Eat Well Menu for Kids at Westin Hotels and Resorts available at their over 200 global locations, and together have successfully run Dr. Greg's SuperChefs Cookery programs in Westin Hotels and Resort kitchens in around the world. www.superchefs.org.
Media release and image provided by Josh Kilner, Laura Ballance Media Group.
[wdi_feed id="2″]