Summer is in full swing and we want you to feel like you're sipping wine on the Black Hills patio all summer long! We have the perfect white wines and a perfect rosé for you to beat this heat; our 2017 Rose – the second vintage ever, 2016 Roussanne, 2018 Alibi and 2017 Alias.
We offer free shipping on 24 bottles or more, anywhere in Canada, and you can find all of our current release wines here if you want to mix & match your cases.
2017 Rosé

2017 marks our second vintage of this beautiful 100% Pinot Noir Rosé. This wine opens with pronounced aromas of red licorice and strawberry jam, and a delicate undertone of tomato leaf. On the palate, this wine has bright cranberry and rhubarb notes, followed by mouth-watering acidity. A perfect wine to enjoy on the patio with lighter fare.
$24.90 per bottle
(plus applicable taxes)                                              BUY NOW
2016 Roussanne

Our 2016 Roussanne opens up with beautiful aromas of honeysuckel, lemon, and fresh watermelon on the nose. A tropical kiss and frangrances of white flower follow through on the palate, while bright acidity and a light, lingering finish make this medium-bodied wine the perfect pairing for a spicy Thai salad.
$29.90 per bottle
(plus applicable taxes)                                               BUY NOW
2018 Alibi


Classic Sauvignon Blanc and Semillon aromas of gooseberry, pineapple and citrus show through, along with notes of toast and spice derived from maturation in French oak puncheons. The palate is fresh and crisp, and driven by the same array of fruits, while oak and creamy yeast notes contribute further complexity and richness. The wine is medium bodied with impressive flavour intensity and concentration.
2017 Alias

A wide array of intense fruit aromas is the hallmark of the Alias blend, and the 2017 version does not disappoint. No less than seven different grape varieties combine to produce an impressive range of aromas – lemon curd, fresh flowers, green apple, lime juice, ginger and exotic spices all leap out of the glass. On the palate fresh acidity combines seamlessly with a hint of sweetness, and the long finish shows further complexity through pineapple and honey flavours.
$24.90 per bottle
(plus applicable taxes)                                             BUY NOW
To order:
Visit our online shop or call our friendly winery team at 250.498.0666. Don't forget that we offer free shipping on orders of 24 bottles or more.
*This offer is available while supplies last. All prices are subject to change without notice and are subject to applicable taxes. 
Enter To Win
If you order 12 bottles or more, we'll enter you into a draw to win two tickets to our illusive Midsummer Night's Dream Party – the hottest event of the year or 2 tickets to the kick off to our Summer Dinner Series, Details below. But hurry, you have to purchase by July 31 to be entered!
* Tickets are non transferable and hold no monetary value & cannot be combined with any other offer
Mid Summer Night's Dream 
The hottest party of the summer with the coolest Miami-inspired vibe.Gather some friends or bring a date to relax in a pool side cabana, chill on the Wine Experience Centre patio or in the vineyard and fill up on amazing food fares.
Almost Sold out
Summer Dinner Series 
Rhone Meets Morocco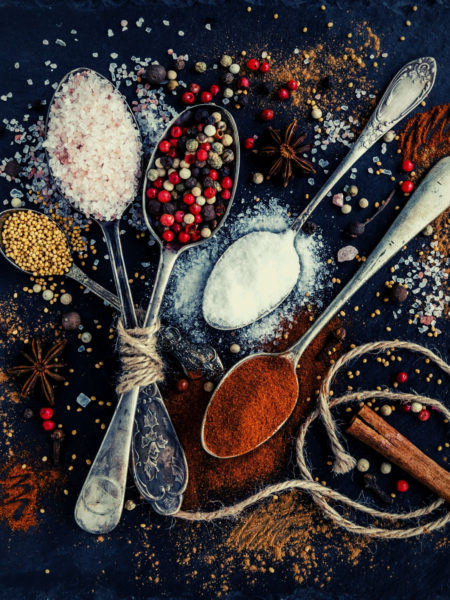 Thursday July 25th is the kick off to our summer dinner series. Our first theme is moroccan cuisine paired to a vertical flight of Roussanne and Syrah for $98.00+
Tickets now available
4318 Black Sage Road, Oliver, BC, V0H 1T1
Black Hills Estate Winery
About Black Hills Estate Winery:
Founded in 1999, Black Hills Estate Winery produces wine exclusively from its estate vineyard on the Black Sage Bench, north of Osoyoos, British Columbia. The vineyard microclimate is one of the hottest, driest, and sunniest sites in the South Okanagan, allowing the vines to yield flavourful grapes of balanced intensity. Using environmentally-friendly viticultural techniques and thoughtful winemaking practices, the winery is well-known for its two signature blends: Nota Bene, an age-worthy Bordeaux-style red, produced in limited-quantities from select barrels of Cabernet Sauvignon, Merlot and Cabernet Franc, and Alibi (Sauvignon Blanc and Semillon). Black Hills also produces varietally-labelled Viognier, Chardonnay, Syrah, and Carménère. A second label, Cellar Hand, was introduced in 2012, allowing the winemaking team freedom to experiment with select barrels from the estate.
Surrounded by panoramic vineyard views, the Black Hills team welcomes wine lovers to visit their Wine Experience Center in Oliver. The new facility can provide a unique, sit-down wine tasting experience guided by highly trained wine professionals. Annual summer events held at the facility are bold, exciting and fun. Members of the Black Hills Wine Club enjoy access to limited-release wines not available to the public.
To learn more, visit blackhillswinery.com and follow the conversation on Facebook, Twitter and Instagram.
Information and images provided by Black Hills Estate Winery.