It's been over 10 years since owners Mick and Pam Luckhurst gave up their benchmark name – Golden Mile Cellars, but it was for a good cause and the betterment of the industry as a whole. The "golden mile" became synonymous with the wine producing region in Oliver, BC and leads to some of the best known wineries of the region.
There have been changes over the years but the 2018 Winery of the Year has consistently made good wine. Road 13 has always been forefront on innovation that includes rebranding. Formerly known as Golden Mile Cellars, and now Road 13, the winery was also one of the first wineries to adopt the screw top. The purchase by the von Mandl family means they joined the likes of Cedar Creek and Mission Hill. For Mick and Pam Luckhurst it meant their family winery continues to be a family winery just now a different family.
Joe Luckhurst, son of Mick and Pam, has retained his position as the General Manager. Very much a hands on leader and innovator Road 13's Luckhurst can be found handling all things related to the wines and winery, either working in his office, in the vineyard, or like the day of our visit, hosting in the Tasting Room Lounge. Road 13 has always had a very loyal following of wine lovers and for good reason.
We visited in July and had the opportunity to taste some new releases and old favourites.
Rosé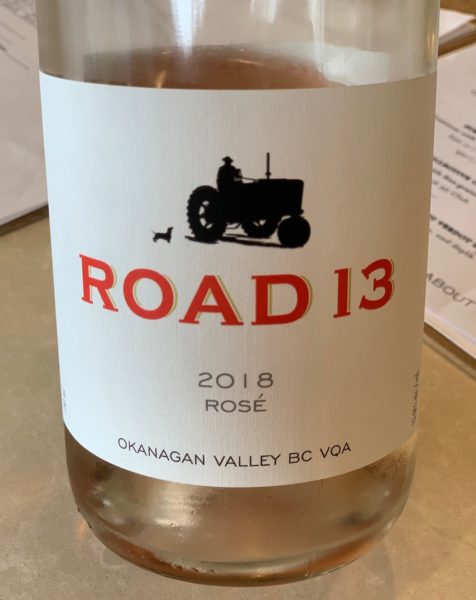 We started with the just released 2018 Rosé which was light with strawberries and a pale salmon colour. Refreshing Taval style, very nice, good anytime. (while it lasts) The love affair with BC Rosé wine continues and this one is no exception to the "so good" rule. 300 cases produced and going fast.
2018 is the inaugural vintage of the Road 13 Rose. Designed to be a serious and contemplative counterpoint to our fun and cheerful Honest John's Rose, this wine delivers everything the discerning Rose drinker is looking for. Pale, salmon-pink in colour, the wine displays a fascinating array of aromas including grapefruit, orange peel, strawberry, rhubarb, and peach skin. These aromatics carry onto a light, zippy palate with vibrant acidity and a firm core of mineral and citrus entwined with pomegranate notes. More information on the 2018 Rosé and to order online.
2017 Marsanne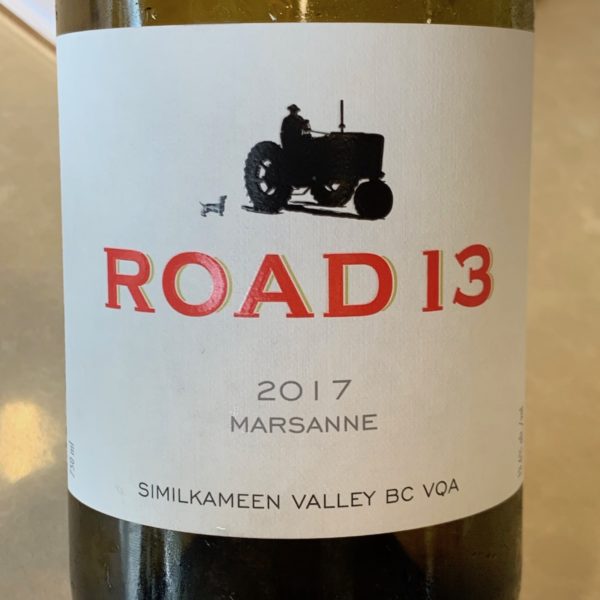 Aged in 20% new oak resulting in pleasantly light oaky scents. Often referred to as "the other chardonnay". Flavours of lychee with lotus fragrances, branches and bark. (Think when you were a kid playing in the poplar grove in the springtime) Smooth and elegant like a quality Chardonnay yet uniquely it's own light with great flavour.
The flavours are complimentary to the wonderful round texture in this wine, which is held in check by a nice vibrant acid backbone and a briny minerality reminiscent of crushed seashells. The overall impression is of a wine that is complex, full and rich, but with elegance, delicacy, and impeccable balance. More information about the Road 13 2017 Marsanne and to order online.
2017 Roussanne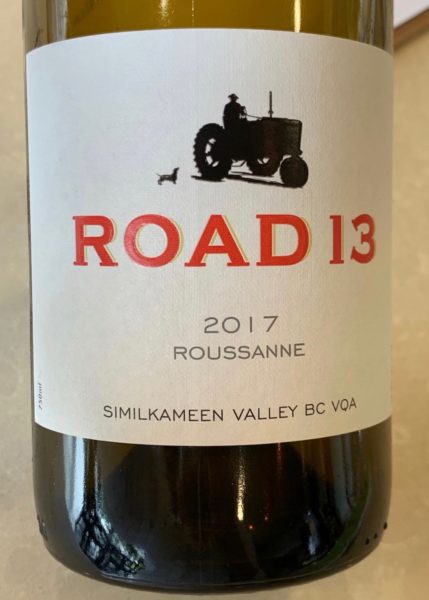 A quick whiff of cheese which quickly changes to some oakiness, toasty with beautiful scents. Light, citrus with good acidity. Pleasant and easy drinking. Available to order online.
2017 VRM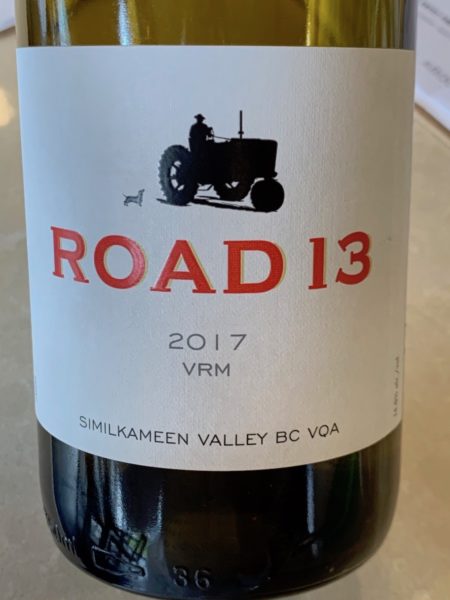 Woodsy forest floor scents, boiled asparagus, fur, yet sweet and floral. Wonderful flavours of Viognier. A sweet finish with ever so slight oak taste.
A wine that is complex, full and rich, but with elegance, delicacy, and impeccable balance. It will pair perfectly with seafood and shellfish, and spicy Asian food. More information about the 2017 VRM and to order online.
2017 Viognier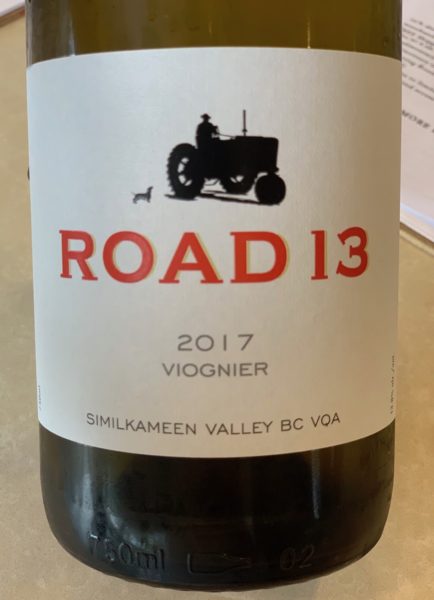 Sweet, armoire and granny's closet scents, sawdust and beautiful scents of leather. Bold but not heavy, lightly fruity and nutty.
Light gold in colour and has an intensely fruity nose made up of apricots, nectarines, and mandarin orange in addition to notes of honey and vanilla. More information on the 2017 Viognier and to order online.
 Blind Creek Collective 2016 Chardonnay

With 15% French oak and the balance of 2-3 year old French oak. Mushrooms, ferns, pea soup and heavenly. So delicate aromas, a little bit of light floral scents. Tobacco, leather, citrus, great acidity with a lingering peppery finish. Light to start but builds in intensity. Try this with truffled popcorn. (When did this become a thing? But it works!)
This wine is rich, full, and refined, but the roundness is balanced by a vibrant acidity that offers a long, refreshing finish. More information about Blind Creek Collective 2016 Chardonnay and to order online.
2017 GSM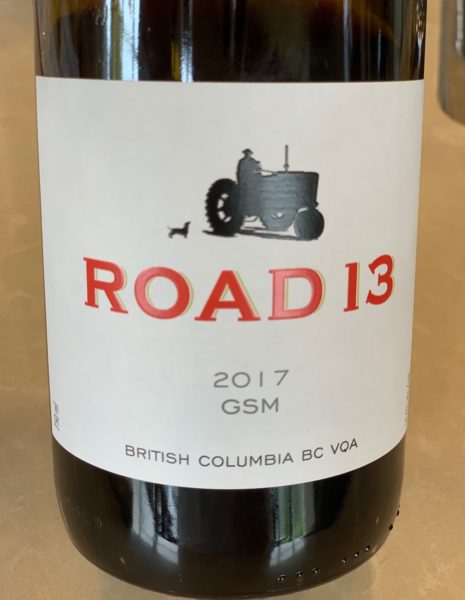 Roses and granny's dusting powder. Deep, complex with red licorice and berries. Lovely tannins and berries. Absolutely delicious! Loved this!
The palate is big and silky, with nicely polished tannins, sweet red fruit, dark plum, and pretty notes of violets, white pepper, citrus rind, and vanilla bean. More information on the 2017 GSM and to order online.
2017 Syrah Malbec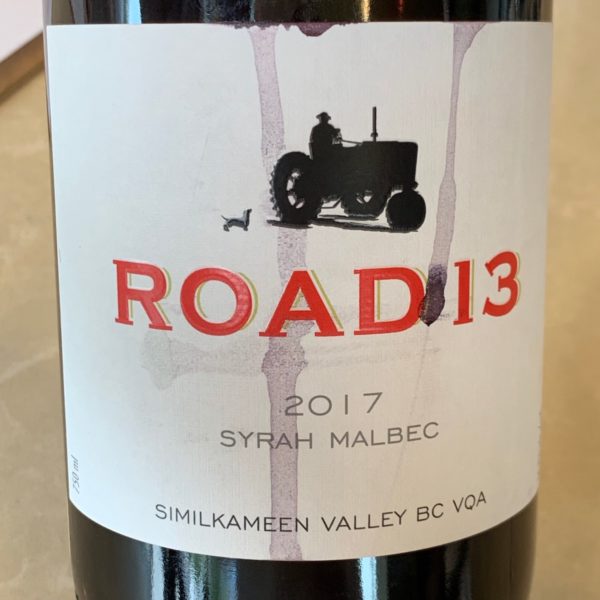 Heavy intense dark fruit aromas. Dark Cherries. Good acidity with very light tannins. So drinkable. Winner of 3 back to back platinum awards.
The overall impression is of a seductive, silky, and utterly hedonistic wine that captivates your full attention and never lets it go. More information on the 2017 Syrah Malbec and to order online.
Blind Creek Collective 2016 Petit Verdot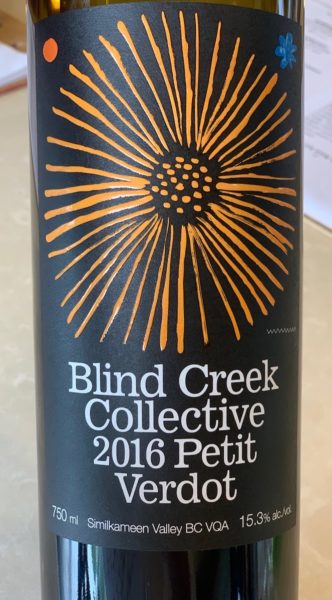 Only 5 to 10 acres planted with 75 – 125 cases produced. Slightly yeasty with dark beautiful colour and scents of blackberries. Grown in the Similkameen. Delicious aromas, super ripe, dark fruit, cherries, port. This grape is used in many red blends. Fruity, dark, so smooth with great taste.
The density and concentration of flavours is something that must be experienced to be believed.
Blind Creek Collective 2016 Cabernet Sauvignon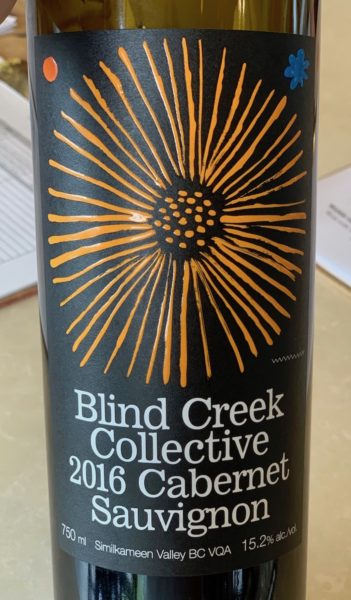 Also from Similkameen grapes. Scents of candy, fruit, mushrooms and musk. Oh my gawd! So delicious, sweet and fabulous, absolutely fabulous, dark and rich. Did I mention fabulous? Limited availability.
The nose is vibrant and showcases classic and complex aromas of black cherry, black currant, leather, tobacco, vanilla and cream.  Purity of Cabernet Sauvignon character is evident in the savory pallet with intense notes of cassis, black sage and cedar. More information on the 2016 Cabernet Sauvignon and to order online.
It's All About the Dirt
We had a terrific visit and Joe is the ultimate host, so knowledgeable and he made the experience really enjoyable. One of the best ways to enjoy the winery is as a Club 13 member. You can book a tasting in the Castle Tasting Room.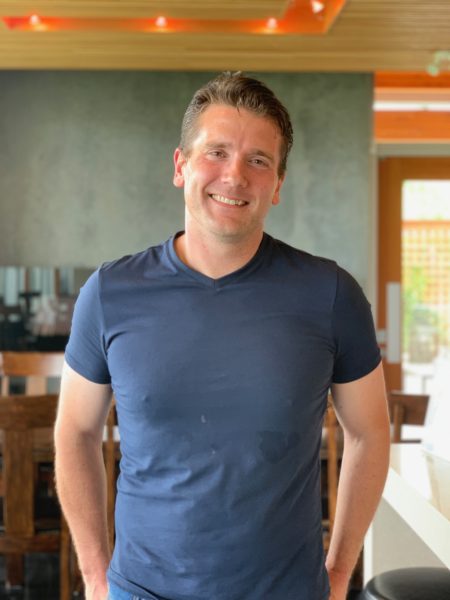 Wine Club can be a lot of fun, but sometimes they can be a litte confusing. We try to make ours as simple as possible. We've constantly adding to our FAQ's so if you don't see your questions please contact us – retail@nullroad13vineyards.com
#1 Winery in Canada – 2018
WineAlign National Wine Awards of Canada
Summer Hours
Easter Weekend to Thanksgiving
Castle: Open Daily 10am – 5:30pm
Lounge: Open Daily 11am – 5pm (last reservation at 4pm)
Winter Hours
Castle: Monday to Saturday 1pm – 4pm | Closed Sundays & Stat Holidays
Lounge: Closed
The Castle
Visit the Castle Tasting Room and enjoy a set tasting of six wines.
Fees: $5 per person. Waived with a bottle purchase. For Large groups please see the
Club 13 complimentary.
Castle Openings:
10am to 5:30pm; 7 days a week – Easter to Thanksgiving
11am to 4pm; Monday to Saturday – Thanksgiving to Easter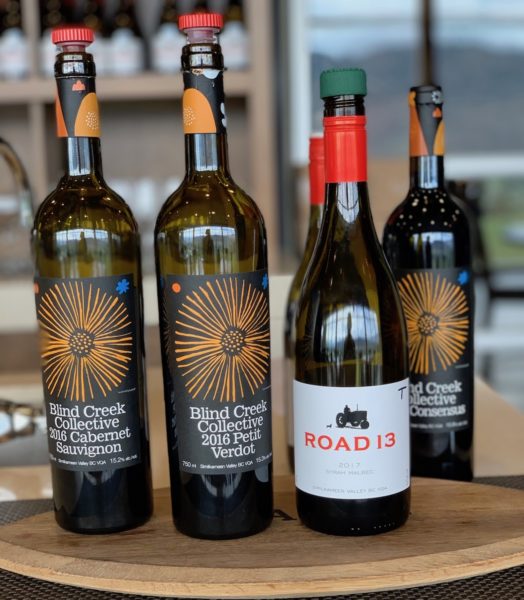 Groups
For groups of 6+ people a reservation is required (pretty please).  Think of it like this… If you can't all fit in a standard sized car or if you need to hire a tour bus to accomodate your group then please call before visiting.
For groups of 10 or more there is a non-refundable tasting fee. Please call to make a reservation – 250-498-8330
We can only accomodate large groups before 1pm. Our afternoons are too busy and our tasting room too small to host large groups then. This is to ensure your group has a better experience as we can spend more time with you.
Please call (250-498-8330) or email (retail@nullroad13vineyards.com) if you would like to make a reservation for the Castle Tasting Room.
The Lounge
Enjoy a premium tasting of Road 13's very best. In the serenity of the Lounge, visitors can enjoy a seated tasting of Road 13's premium wines and Low Yield releases. Advance reservations are not required, but are recommended to avoid disappointment. No minors or pets permitted.
Fees: $15, non refundable per person. Club 13 complimentary (up to 4 people).
Reservations are highly recommended (especially if you are planning on visiting in the afternoon). If you are group of 6+ people a reservation is required.
Hours: 11am to 5pm (last reservation at 4pm)
Easter Weekend to Thanksgiving Weekend (Closed during the winter)
***Please note that the Lounge closes early on days that we have our dinners. Please click here for a list of our upcomng events.
Click Here to Make a Reservation
Please call or email us – retail@
null

road13vineyards.com or 250-498-8330

Editor's note:

When visiting BC Wine Country, before you go: Do your homework and a bit of research about the wineries you wish to visit. Check the winery website to find out their months, days and hours that their Tasting Room is open. Know if you need to book your tasting in advance of your visit. Many wineries are now so busy there may be times that they are unable to accommodate you. It will be a much better visit if you have a confirmed appointment. Be on time. Expect to pay for your tasting, some, but not all wineries refund all or a portion of the fee if you purchase wine. Plan ahead for a designated driver or use the services of a wine tour company. Limit the number of wineries you visit in a day. A more leisurely timeline will increase your enjoyment. For the best overall experience, I like to limit my daily visits to three, maximum two wineries if a winery lunch is on the agenda. – Valerie, Editor.

Winery information and feature image courtesy of Road 13. Feature image photo credit: Chris Stearns. All images, except as noted, MyVanCity. Tasting note (in italics) courtesy of Road 13. I received a complimentary lounge tasting for myself and a guest to facilitate this review, and one complimentary bottle of Road 13 wine of my choosing, a Rosé. All opinions are my own.

[wdi_feed id="2″]