I have been tasting, enjoying, and especially savouring, the wines of Church and State since they arrived at my front door almost two months ago. Yes, I take my time to truly appreciate the expression of each individual wine. Every wine has it's own characteristics and well, frankly, some things should just not be rushed, especially with the wines of Church and State. Pleasure and enjoyment of the mighty grape falls into that category.
Come along with me on my journey of exploration into the fine wines of Church and State.
2017 Chardonnay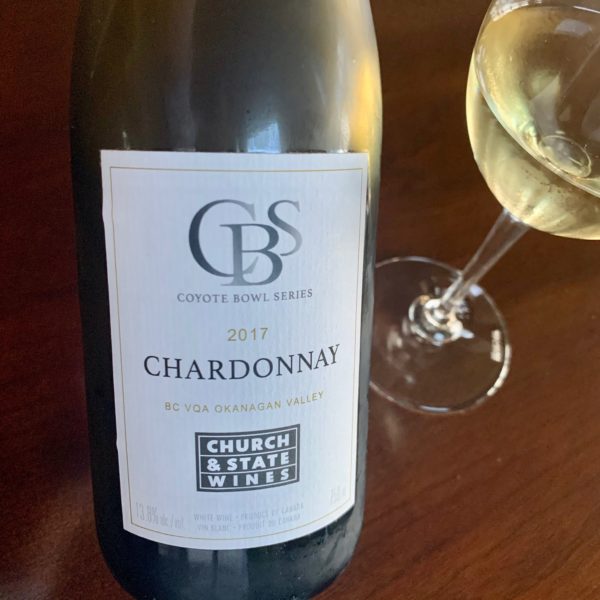 The nose draws you in with almond briocche and baked pears. A soft palate with more almond, and honey meets well rounded acidity in the form of citrus oil. This wine has a long mineral, slate finish.
A wine that speaks of tradition with lightly oaked flavours without going into a buttery finish. Nice minerality and soft acidity. I paired this one with a seasonal corn pasta with bacon. Perfect with the creamy, rich and slightly salty dish. #ThisWineThatDish
2017 Viognier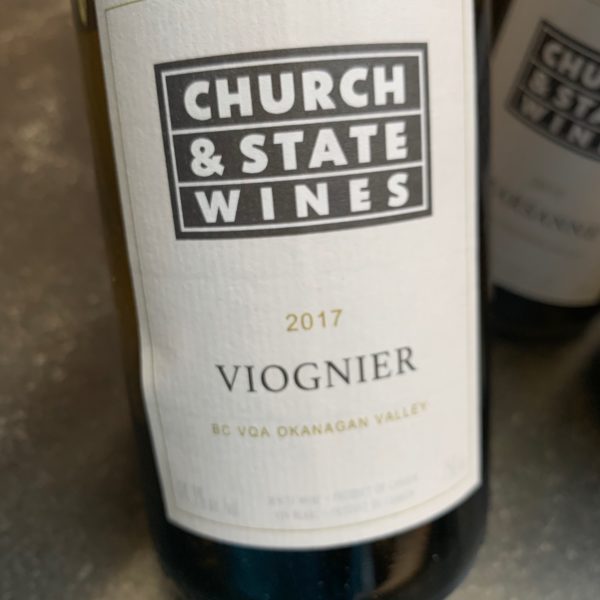 With a soft golden hue and mature fruits on the nose, this powerful wine makes you take notice. There are aromas of ripe peach and apricot, with hints of ginger and honey. The palate is robust with a soft finish, but stands up well to full flavoured meals with sweet or savoury components.
An aspiring scent hits the nose and makes a statement. Wonderful light stone fruit scents. A lingering finish that serves this wine well.
2017 Sauvignon Blanc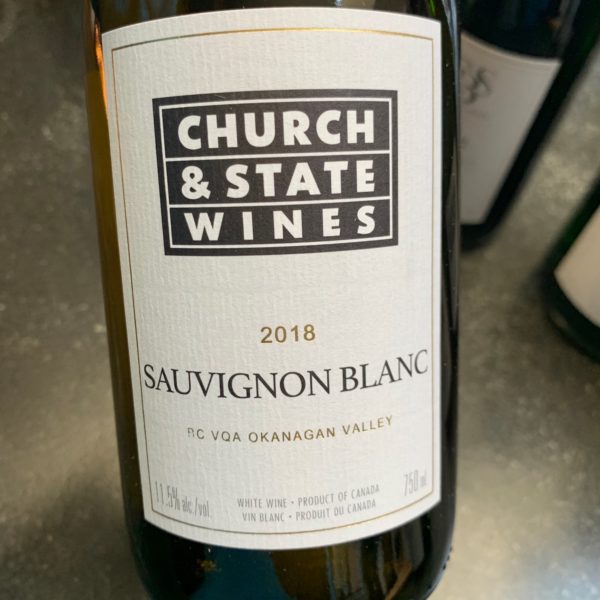 Delicate. Fragrant. Fresh.
With a stunning crystal appearance and beautifully fragrant bouquet, this is a wine you'll want to keep for yourself. The nose presents aromas of lime zest and freshly cut grass transitioning to crisp apple and white grapefruit on the palate. This delicate wine pairs well with lighter fare, seafood and would compliment seasonal salad dishes.
All the things I love, granny smith apples, citrus and a refreshing taste. Sweetly soft scents of fresh fruit with good acidity. I paired this wine with a rustic, swiss chard tart. #ThisWineThatDish
2017 Pinot Gris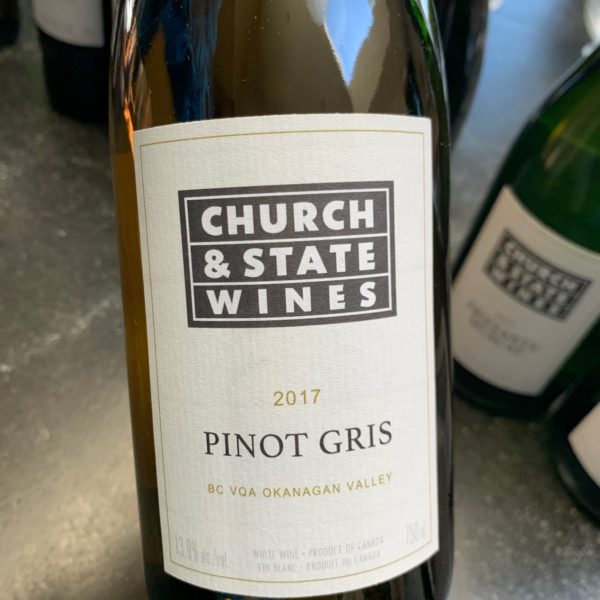 This bright dry white wine showcases tropical fruit aromas and a delicate balance between roundness and acidity. The nose is very expressive of lemon, exotic fruit, ripe pear, and ginger. On the palate it is balanced between soft acidity and ripe fruit texture. This wine pairs well with seafood, especially salmon with fennel, and complements dishes accompanied by light cream sauces.
An all around favourite, lovely fruitiness with nice acidity. Meyer lemon and bartlett pears with hints of pineapple and a touch of spice. Would make the perfect accomaniment to wild salmon dishes.
2017 Marsanne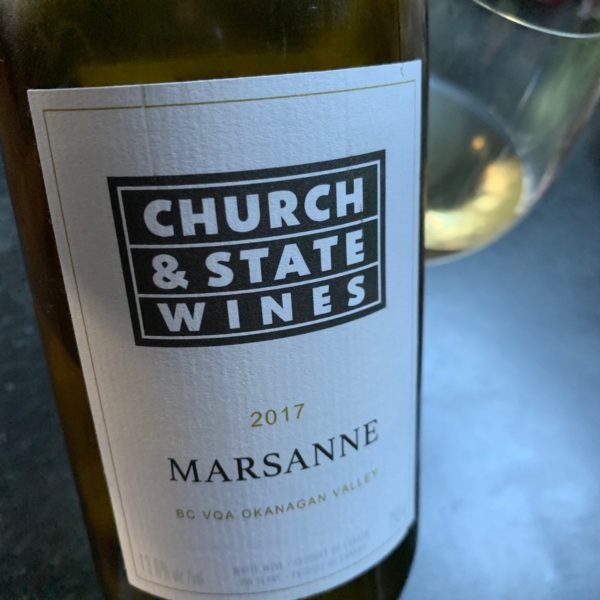 This beautiful golden wine opens with aromas of fresh apricot, dried orange peel, and honeycomb, finishing with subtle oak and floral notes. It boasts a soft, round, and balanced palate with fruity flavors and almond notes.
Suggested pairings are fish cooked with saffron or bouillabaisse.
A pleasant, ever so slightly darker pale with delicious fruity scents reminiscent of the fall and seasonal baking. Mildly oaked and quite flavourful. Nutty and tangy, not a subtle wine but a delicious one.
2017 Roussanne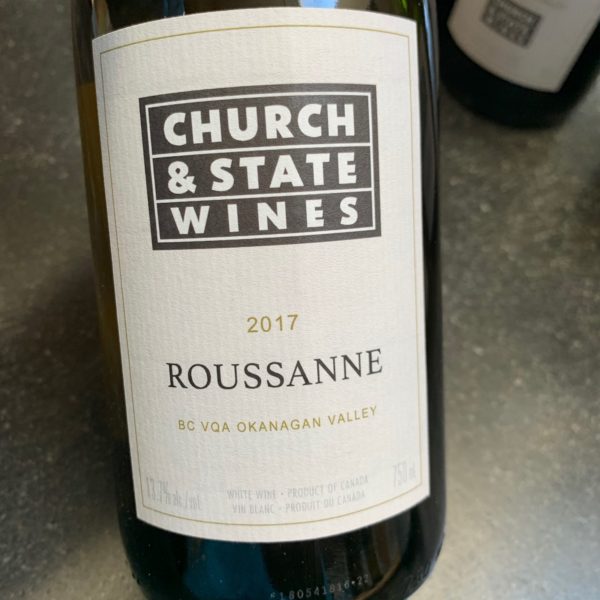 Light yellow with a golden reflection, this wine is expressive on the nose with scents of ripe stone fruit, butter, almond, and vanilla. The palate has a soft round voluptuousness with a hint of acidity which carries the flavours and aromas through to the finish. This amazing wine is well paired with seafood cooked in cream or melted butter, and spices such as saffron and nutmeg.
This wine is just made to pair with food. Essence of a kitchen filled with the aromas of fresh baking. Good acidity with somewhat subtle dark fruit aromas. This wine also pairs well with food. The wine stood up well against the flavours of my Shawarma Chicken pairing with flavours of saffron, turmeric and cinnamon. A #ThisWineThatDish pairing.
2017 Sparkling Pinot Gris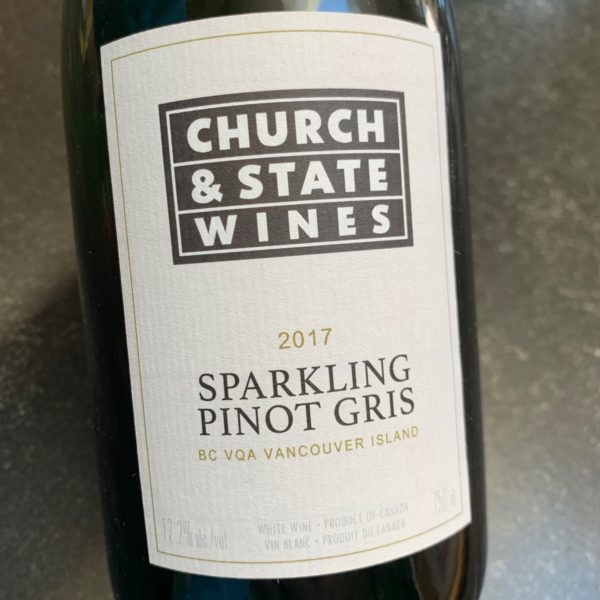 Light in colour with a silver reflect this elegant wine is the picture of decadence. The nose is expressive of citrus opening to notes of apple and pear. The palate is balanced in acidity and expansive with subtle fruit flavours. Decadent, yet delicate and fresh, it is well suited for desserts, seafood, and salads with a light vinaigrette.
A delicately finished sparkling wine. Aromas of late summer fruit and a crisp feel in the mouth. Lightly smooth and refreshing. I enjoy this sparkler with soft, gooey cheese and a slice of baguette. Good anytime.
2017 Frizzante Muscat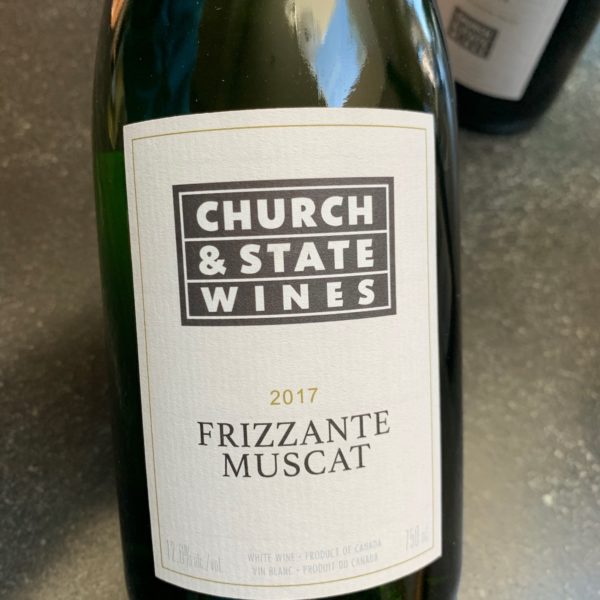 Vibrant. Effervescent. Delicate.
With a silver c omplexion and intoxicating effervescence, this delicate and vibrant wine is a treat best shared with friends. The aromas of exotic fruit and light acidity pair beautifully with rich foods and decadent sweets.
This is what I call a breakfast wine. Ideal to pair with French toast, pancakes, waffles and maple syrup. Think whip cream and raspberries. A bubbly bit of fun in the glass. Just the right lightness that doesn't overpower delicate dishes. 
2017 Cabernet Franc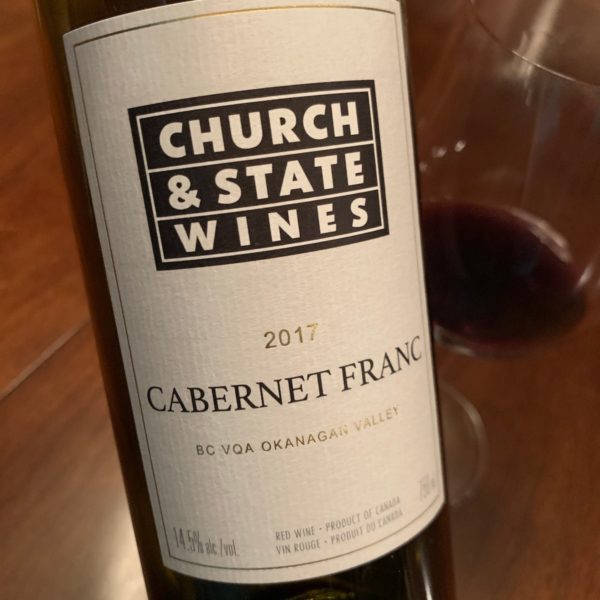 Aromas of hickory, plums, dried figs, slate & cloves. Followed by ripe cherries, dark chocolate, cranberries, thyme, a medium body & long smooth finish.
A wonderful rich, creamy, dark fruit mouthful of goodness. Everything deep, dark and delicious can be found in this wine. Medium tannins and richly smooth. I paired this wine with a very rich (almost too rich) heavenly eggplant parmesan with tomato salsa. Fabulous pairing! #ThisWineThatDish
2017 Meritage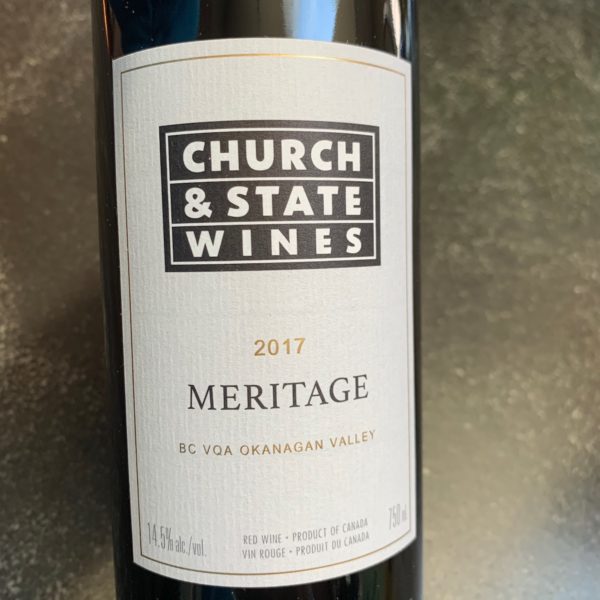 Aromas of coffee, cocoa, sage, black fruit & olives are met by medium acidity and smooth velvety tannins. On the palate the wine is smooth and rich with notes of caramelized onions, sage, coffee and stewed dark cherries.
Definitely a wine with presence. Heavier than you might expect but with good acidity and the right levelof tannins. Decanted it presents full body that doesn't disappoint. A mix of ripe fruit and sweetish flavours. A good food pairing wine.
2017 Merlot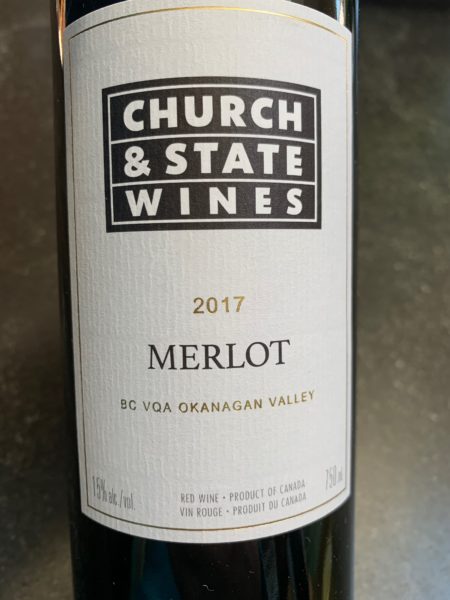 Dark purple ruby appearance in the glass. Initial aromas of dark ripe black fruit, red currants, and chutney. Young ripe and soft tannins, with high acidity is met by notes of blueberry coffee crumble & sage. This Merlot finishes with soft tannins.
All comments and thoughts of "Miles" aside, Merlot is a fine wine and this one is very good. Beautiful colour with strong fruit scents of plums and prunes. Approachable tannins with excellent flavour combinations. Very enjoyable with a nice smooth finish.
2016 Syrah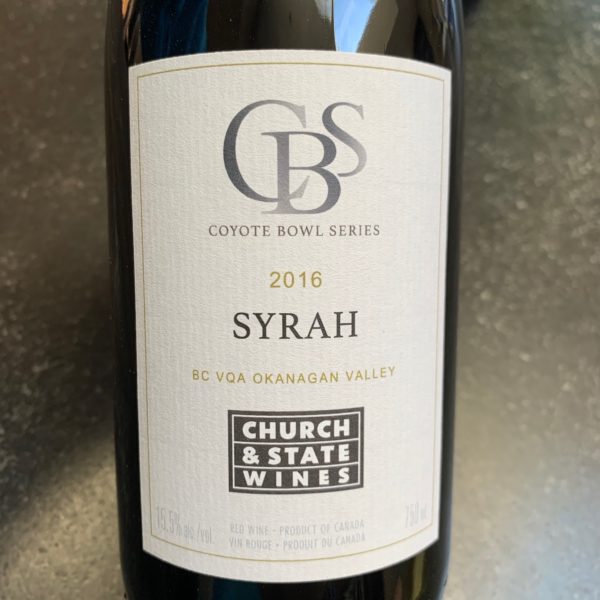 On the nose, this single vineyard syrah tells a storey of the Coyote Bowl Vineyard it came from. Notes of bright red fruit, Bourguignon fondu, olive pit & tomato soup. are followed by a smooth, elegant mouthfeel and chewy tannins. This mouthwatering palate exudes bright red berries with peppercorn beef jerky.
One of the best expressions of BC Wine can be found in a Syrah. This Syrah is no exception. Dark and flavourful it brings memories of the best kind. Smooth, decadent with medium tannins and the right amount of acidity.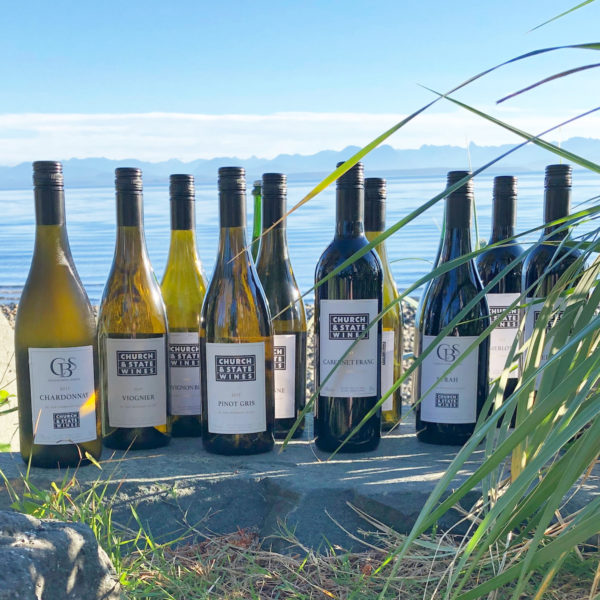 Church and State Wines
The term "Church and State" stands for "freedom of belief". In relation to Church and State Wines, we have adapted this message to signify that our wines "speak for themselves". We want to leave the appraisal, value, and judgment in the hands of our customers, and therefore, make every effort to create the highest quality and most outstanding wines possible.
By focusing on the unique terroir of each vineyard, we hope to bring to life the full potential of Canadian viticulture and winemaking.
Originally established on Vancouver Island in 2004, Church & State Wines has expanded to include 80+ acres of property in the Oliver-Osoyoos corridor in the Okanagan Valley. The latest addition to their property was the Coyote Bowl Vineyard in 2011.
Church & State produces 100% BC VQA wines. Every wine we produce has been grown in our own estate vineyards and nurtured under the strict eyes of our Vineyard staff and Winemaker, Arnaud Thierry. We do not source grapes from anywhere else.
EAT. DRINK. EXPERIENCE.
Church & State Wines features two distinctly different vineyard properties located in the Okanagan and on Vancouver Island. Our meticulous wine-making process is driven by a passion to make wines that capture a sense of place, drawing from the terroir to showcase a sense of character, depth and the elegance of our land.
Just for fun a sneak peek at two of the dishes that were paired with Church and State wines for the #ThisWineThatDish wine pairings and recipes:
Tasting notes and information about the winery is courtesy of Church and State. All images MyVanCity. Tasting notes (in italics) are the authors. I received a complimentary bottle of each wine to facilitate this review. All opinions are my own.
If you would like to be featured on MyVanCity.ca please connect with your pr agency or email myvancityval@nullgmail.com for full details. Wine samples accepted for review.