Some say wine and holistic health don't match — but we're here to break the stigma, to relax the rigid rules and regulations of conventional health, and to show you that the right wines can in fact be a part of a holistic lifestyle when mindfully consumed. We will chat self-love and taste 3 different local wines from Bella, Lock + Worth and Le Vieux Pin to guide the conversation on the various intentional choices the winemakers make that directly translate to the final bottle. This is your chance to ask a sommelier about all the myths and stigmas around wine.
Hosted by holistic nutritionist Monica Elena and sommelier Maude Renaud-Brisson on August 21st and August 22nd come chat self-love and taste three local wines.
The idea came about because in Elena's world, most people see wine as empty calories or a stress reliever rather than including it in their diet and enjoying with meals.
We hope to bring a different perspective towards enjoying wine to the health conscious and engaged consumers by telling the story about the people who make them and the decision they make in the winery/vineyards so they can apply the same buying philosophy when buying wine as they do for food or other products.
What to expect:
Talk on authentic self-love by Holistic Nutritionist Monica Elena of Holistic Heels
Interactive wine tasting of 3 different local sustainable wines guided by Sommelier Maude Renaud-Brisson
Seasonally inspired grazing board to snack on
What you will learn:
How to let go of rigid rules and regulations and instead focus on mindful eating/drinking practices that come from an intuitive approach
How to create sustainable self-love rituals that fit into your unique lifestyle
The art of single-tasking and slowing down
How supporting local sustainable wineries can have a positive impact
Hosted by Holistic Heels x A P É R O mode
Bella – Jay Drysdale
Food and wine has always been a part of Jay Drysdale's life. His career started in the kitchen, where he worked his way up the ranks, until he realized he would never truly understand food and wine pairing until he thoroughly explored the wine world with as much vigor as he had the culinary side. And with that decision his love for wine began.
Jay completed his ISG (International Sommelier Guild) training in 2003 and subsequently enjoyed the experience of being the general manager at the Toasted Oak Wine Bar and Grill in Oliver, BC where he ran the largest 100% BC wine list which garnered him the Award of Excellence from Wine Spectator three years in a row, among other accolades. Through the VQA store attached to "the Oak" he hosted tastings and wine classes and discovered the joy of teaching.  In 2008, Jay's passion for BC wine led him into the role of the BC VQA liaison with the BC Wine Institute and in 2010 he took on the position of business development manager for Enotecca Winery and Resorts.  In 2012, Jay completed the Enology program at Washington State University.
After many years in the industry Jay wanted to capture his expression of the local wine scene in bottle – and Bella Wines was born.
Jay's driving passion for the BC wine industry will never subside and he continues to be a wine judge, educator, and consultant through his BCwineguy persona.  In his own words:
"I moved to the Okanagan in 2004 and quickly fell in love with everything related to the BC wine industry.  I see a world class wine region in BC and understand we are still in our infancy, comparatively speaking.  This is our "wild west" era and we should enjoy this time of exploration, trial and error.  In the ten short years I have been watching, and involved with, the B.C. wine industry, quality has increased and our voice is getting louder and stronger.  I'm honored to be a part of this growing and evolving community."
Bella is delighted to have Jay drive the vision for capturing the beauty of B.C. fruit in every bubble.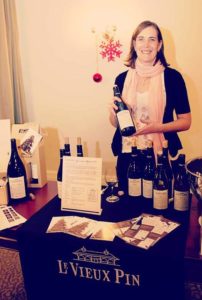 Le Vieux Pin – Severine Pinte, Winemaker, Viticulturist, Managing Partner
Severine Pinte came to Le Vieux Pin in 2010 with 14 harvests of international winemaking experience under her belt along with 8 years of vineyard management. Severine is a graduate of the illustrious ENSAM (Ecole National Superior Agronomic of Montpellier) where she acquired her Masters in viticulture and oenology, and her National Diploma of Oenology.After leaving ENSAM she apprenticed at the Cave de Tecou in the AOC Gaillac before coming for the first time to British Columbia to work for Domaine de Chaberton as an assistant winemaker. In 1999 she returned to France and worked a year in Bordeaux under the direction of Andre Lurton in Pessac-Leognan then returned to the Languedoc. For nine years Severine was head winemaker and viticultural council for 'Le Vignoble des 2 terres' in the Terrasse du Larzac terroir.In the winter of 2003, she took leave for harvest at Frankland Estate winery in Western Australia and enjoyed learning a different take on her beloved Syrah and Viognier. Curiosity and the pursuit of new challenges brought Severine to the Okanagan and she brought with her an astute understanding of wine and terroir. Her favorite quote is from Jean Hugel:
"100% of the quality of a true wine is already in the grapes, not in the cellars where you can only lose quality."
For her, the Okanagan, with its unique terroir and cool climate, has always been intriguing.We are delighted to have Severine leading our viticulture and winemaking team; she is the perfect candidate to craft world class Syrah and Viognier in the South Okanagan.
Lock & Worth Winery
We are Matthew SherLOCK and Ross HackWORTH. We are also our wonderful seasonal and part time employees who get us through the crazy times.
We strongly believe that one should be able to drink high quality, single vineyard (non-commodity), small production wines that are priced reasonably from British Columbia. We plan to be around 20 years from now, not by becoming a large company but by creating a sustainable business within our community. For us part of that means making wines that always over deliver.
We spend all of our money on our wines, not our marketing. We eschew heavy bottles, advertising and fancy labels. In the winery we use old French Oak (not expensive) and have very little in the way of technology (still use basket presses).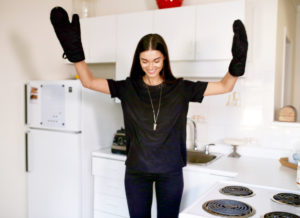 Meet Monica Elena. 
Hi there! I'm a former international fashion model turned holistic nutritional practitioner and owner of Holistic Heels. I strongly believe that health is much more than the absence of disease; true health exists when nutrition is combined with authentic self-love, integrating all four bodies (physical, mental, emotional, and spiritual) to create harmony and allow growth to become the best version of yourself. When I'm not doing one-on-one consultations or group workshops, you can likely find me in one of two places: experimenting in the kitchen without a recipe in sight, or walking the seawall in total bliss.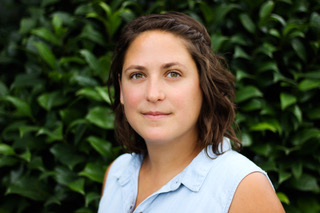 Maude Renaud-Brisson
Born and raised in Quebec, Maude has called Vancouver home for the last decade. Her love of food, travel, and people has led her to explore many different roles in the wine industry, from sommelier at iconic restaurants such as Nightingale and Chambar, to her most recent role with Lifford Wine & Spirits importers. She has always believed in giving back to the industry she loves, she is now an educator at Pacific Institute of Culinary Arts for the WSET program. With an unpretentious approach to wine, she recently founded APÉROmode, to expand the community of wine enthusiasts by making wine accessible through education and events. An original student of the International Sommeliers Guild, the world of wine has always been about exploring for Maude, so she is continuing her studies with the WSET Diploma program.
Media release, images, winery and winemakers information provided by Maude Renaud-Brisson.
[wdi_feed id="2″]