For the past few years MyVanCity has been bringing you our #FavouriteThings Gift Ideas. This year I just couldn't wait for our personal wine recommendations for your gift giving and hosting pleasure so for the first time here are my personal recommendations of regions, wineries to visit, and wines for you to taste, buy and savour.
This time we're exploring "Uncork the Sun" wine country of Oliver and Osoyoos. Just a few of our #FavouriteThings wineries. Autumn is an ideal time to visit anywhere in BC Wine Country. Fewer crowds and it's when "the grown-ups come out to play"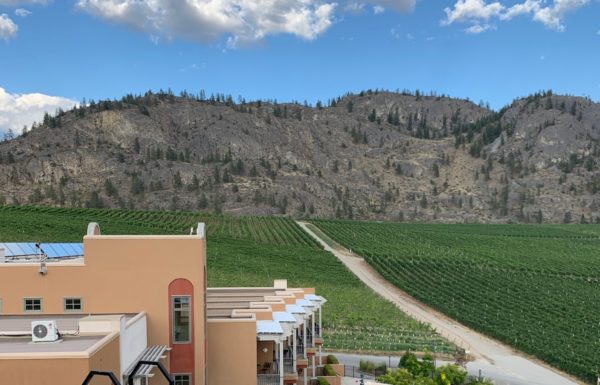 One of the steadfast and better known wineries in British Columbia the Burrowing Owl Estate Winery retains it's rightful position as a force to be reckoned with in the #bcwine world.
Set right in the middle of acres of grapes this favourite never disappoints. It is amazing that year after year they produce top quality wines in quantities the market demands. Read more of our reviews of recommended #FavouriteThings from Burrowing Owl here.
It's All About The Wine
Balance is a time-honored goal in the making of premium wines and working toward balance is a way of life at Burrowing Owl Estate Winery. Founder Jim Wyse is committed to balance, well beyond that of the fine, world-class wines being produced. A kind of Hippocratic oath ("to do no harm") underlies the creative viticultural and enological practices at Burrowing Owl.
500 Burrowing Owl Place (off Black Sage Road), Oliver, BC, V0H 1T1, Canada  |  1-877-498-0620
January 2 – February 13:
10 am – 4 pm, Monday – Friday (closed weekends)
February 14 – March 31:
10 am – 4 pm,  Monday, Tuesday, Wednesday
10 am – 5 pm,  Thursday, Friday, Saturday, Sunday
April 1 – April 30:
10 am – 5 pm, 7 days a week
May 1 – October 13 :
10 am – 6 pm, 7 days a week
October 14 – December 14:
10 am – 4 pm, Monday, Tuesday, Wednesday
10 am – 5 pm, Thursday, Friday, Saturday, Sunday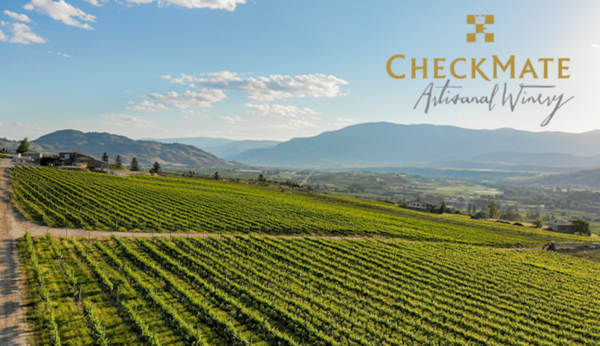 The opportunity to taste exquisite new world Chardonnays and Merlots is an experience not to be missed by lovers and aficionados of excellent BC Wine. A tasting at Checkmate is also an opportunity to not only experience but to educate the palate. Making our list of personally recommeded wines #FavouriteThings. Read more of our reviews of CheckMate here.
This did not happen over night
The von Mandl family began their journey over 40 years ago. The first sign of the real potential of the vineyards came in 1994 with a surprise win at the International Wine & Spirit Competition in London for 'Top Chardonnay in the World.' The family has developed exceptional vineyards with distinctive Chardonnay and Merlot clones, some of which are now over 40 years old, at what are now CheckMate Artisanal Winery vineyards.
The region is the ecologically pristine Okanagan Valley of British Columbia, Canada, north of the 49th parallel and 105 miles long. Glacial fed lakes stretch along a narrow valley floor at an altitude of more than 1200 feet. As the world warms, cool regions such as the Okanagan Valley provide a new frontier for world class Chardonnay and Merlot. Cooler regions are now consistently providing sufficient warmth during their growing seasons to fall within the climatic envelopes for these classic Burgundian and Bordeaux varietals.
The Installation, A Pop-up by Tom Kundig is open for tastings.
CheckMate Artisanal Winery 4799 Wild Rose Street, Oliver, BC.
(250) 707-2299
Tutored tastings available daily at 11:00am-6:00pm through October 14 and 11:00am-4:00pm daily October 15 to November 11. Appointments are strongly recommended.
It's September and I can't think of a better time to visit Fairview Cellars and stock up on some great wines before they're all gone. As the waning days of summer drift away think about the cozy fall nights to come.
Fairview Cellars wines are our favourites and delicious. All of our recommendations are wines we have personally tasted and enjoyed #FavouriteThings. Please note that vintage availability will vary. These wines are extremely popular but may be available at Everything Wine, select BC VQA stores and at the vineyard. Shop early to avoid disappointment.
Fairview Cellars produce quality wines and to check out their portfolio of wines visit their website.
A boutique winery located on the Reed Creek alluvial Fan at the North end of the Benches of the Golden Mile.
Fairview Cellars is the culmination of a life long quest of Bill Eggert's to own and operate his own winery.  The 10 acre property located adjacent to the first green of the Fairview Mountain Golf Course was purchased by Bill in 1989.  After development of the water system the vineyard was started in 1993.  The first commercial vintage was produced from the 1997 crop.  Half the property was planted to Cabernet Sauvignon.  Cabernet Franc and Merlot were planted in equal parts to fill out the property.  One row of Syrah and one row of Petit Verdot were added later, and Sauvignon Blanc was planted on a lower terraced bench close to the first green in 2007.
989 Cellar Road
Oliver, BC V0H 1T5
Phone number
(250) 498-2211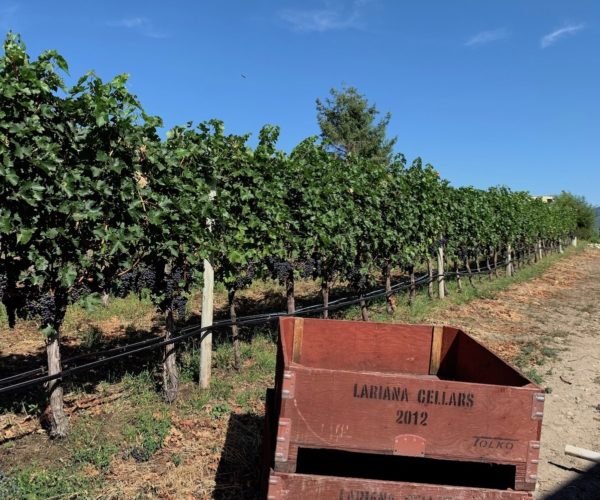 Lariana was one of a few wineries that had been recommended to us by Bill Eggert of Fairview Cellars. Knowing Bill had never steered us wrong we were anxious to visit. That was 2018 and unfortunately the winery tasting room was already closed for the season. Fast forward to this year and we first tasted their wines at Garagiste North and to say we were hooked is an understatement.
A small production winery with high quality, fastidiously crafted wines. New to our #FavouriteThings of personally recommended wines. He who hesitates is lost, or at least without some incredible wines list. Our review coming soon.
IT ALL BEGAN IN OSOYOOS
Our story began decades ago with 10 acres of property on Osoyoos Lake, located at the southern most tip of the Okanagan Valley. Originally known as Shady Lagoon Campsite, the lakeside remains an RV Park while the upper portion has changed from orchard to vineyard.
A LIFELONG PASSION
We've been exploring the art of viticulture since our teens. From the days of working at Shannon-Pacific vineyard on Black Sage Road in Oliver, to hauling grapes down to the coast to be crushed under the feet of friends, to our beginnings of making Okanagan wine with friends for many years, to our early dabbling in creative at-home experimentation, wine has always been our calling.
9304 2nd Avenue, Osoyoos, BC V0H 1V1
Dan & Carol Scott
wine@nulllarianacellars.com (250) 498-9259
Come visit our little garage-style winery to try some of our wine!
Current tasting room hours: 11am to 4pm Thursday to Sunday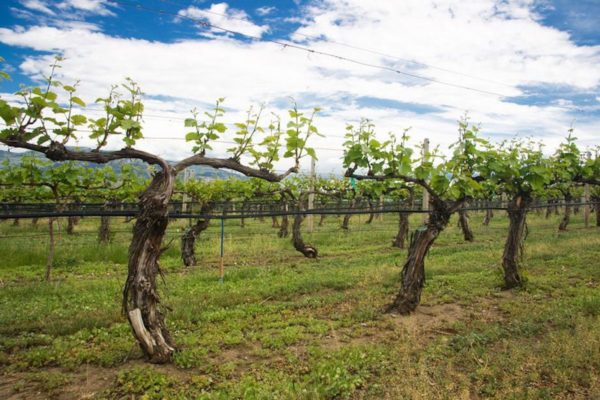 It's been over 10 years since owners Mick and Pam Luckhurst gave up their benchmark name – Golden Mile Cellars, but it was for a good cause and the betterment of the industry as a whole. The "golden mile" became synonymous with the wine producing region in Oliver, BC and leads to some of the best known wineries of the region.
It's been almost another ten years since we  discovered the wines of Road 13. We first introduced to their wines by Mick and Pam at a wine dinner in Parksville and they became part of our #FavouriteThings.
Road 13 Vineyards is a family owned and operated winery located between Osoyoos and Oliver, at Highway 97 and Road 13 on the Okanagan Valley's historic "Golden Mile." The winery has a short but colourful past and continually receives ongoing critical acclaim for making wines that many feel are a quintessential expression of Okanagan Valley terroir.
799 Ponderosa Road, Oliver, BC  V0H 1T1 | t 250.498.8330 | e winery@nullroad13vineyards.com
Winter Hours
Castle: Monday to Saturday 1pm – 4pm | Closed Sundays & Stat Holidays
Lounge: Closed
Summer Hours
Easter Weekend to Thanksgiving
Castle: Open Daily 10am – 5:30pm
Lounge: Open Daily 11am – 5pm (last reservation at 4pm)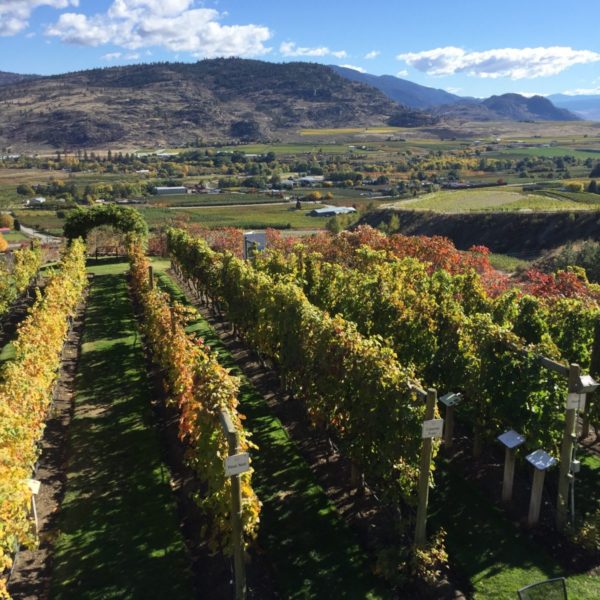 It's that time of year as the seasons change we feel the desire for what's comfortable and familiar. One thing that's a good idea is to organize your wine shelf to see which ones are running low. I think wines are like an old friend, a reliable, always there for you, a favourite.
What a better place than Tinhorn Creek wines. Tinhorn Creek has been around for decades and they make great wine. I was reminded of that fact on our trip last fall to the Okanagan and a visit to the Tinhorn Creek Vineyards tasting room. Read our review of #FavouriteThings wine recommendations here.
What started with a couple of barrels in the basement of a house and a few acres of vines has grown into a thriving winery; attracting a group of talented people committed to making outstanding wines in the south Okanagan.
The founding families' vision continues to live on in every aspect of Tinhorn Creek today. We hold the same values close to our hearts; to be responsible stewards for the land, our people, our community and the future. The strength of our team is what got us here, and it's that same team who lead this next leg of the journey. Through our ongoing commitment to that original vision we pay homage to our roots and the ideals on which Tinhorn Creek was built.
Tinhorn Creek Vineyards
Toll Free: 1-888-484-6467
winery@
null

tinhorn.com

537 Tinhorn Creek Road
Oliver, BC V0H 1T0
Phone: (250) 498-3743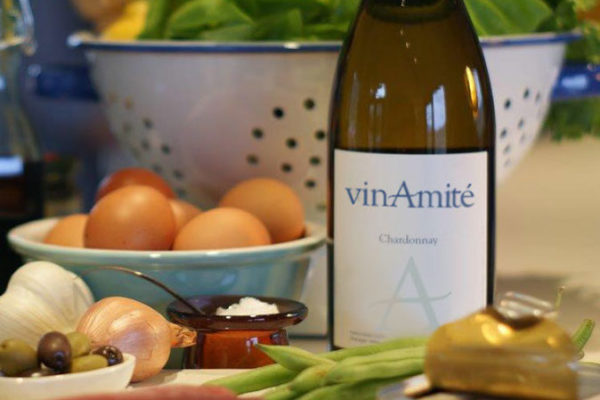 If you have not yet visited the lovely Coulombe family who are the owners, founders, winemaker, manager, and artist of small winery vinAmité you are missing out on possibly the friendliest group you would ever like to meet. Not to mention an opportunity to taste some great wine. Another recommendation from Bill Eggert of Fairview Cellars now also #FavouriteThings personal recommendation. Read our last review of vinAmité here.​
"From grape to bottle, our winery is devoted to traditional French varietals, made by the Coulombe family in a blend of old and new approaches." 100% British Columbia VQA Okanagan Valley wines.
Welcome to our sustainable family estate vineyard. Discover our small lot wines and explore our comfy wine lounge.Our wine lounge offers you a tasting bar integrated into separate seating areas  for you to enjoy a glass of our wines in a relaxed, warm and friendly environment. Complement your wine with a tasty appetizer. Relax, there's no rush.
10:30am to 5:30pm Daily
Editor's note:
When visiting BC Wine Country, before you go: Do your homework and a bit of research about the wineries you wish to visit. Check the winery website to find out their months, days and hours that their Tasting Room is open. Know if you need to book your tasting in advance of your visit. Many wineries are now so busy there may be times that they are unable to accommodate you. It will be a much better visit if you have a confirmed appointment. Be on time. Expect to pay for your tasting, some, but not all wineries refund all or a portion of the fee if you purchase wine. Plan ahead for a designated driver or use the services of a wine tour company. Limit the number of wineries you visit in a day. A more leisurely timeline will increase your enjoyment. For the best overall experience, I like to limit my daily visits to three, maximum two wineries if a winery lunch is on the agenda. – Valerie, Editor.
Where to dine:
The Oliver Osoyoos region has some of the very best dining options. I would go so far as to say the ones we list here definitely fall into the category of #FavouriteThings and personally recommend.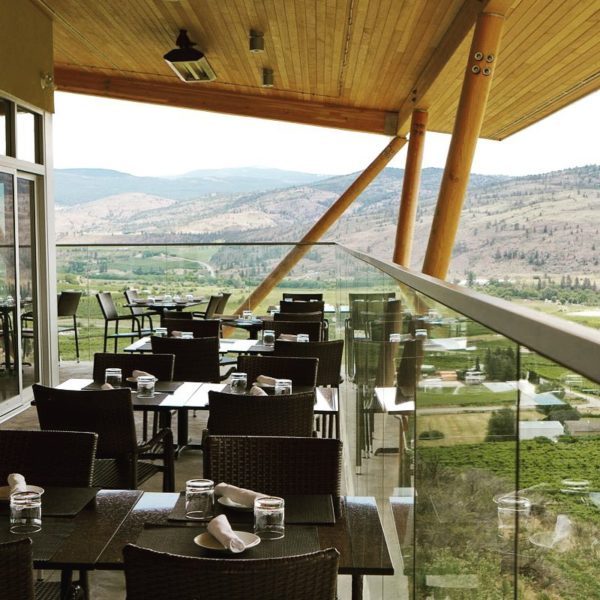 This is a "must stop" for us whenever we are in Oliver. Be prepared to be wowed when you dine at Miradoro at Tinhorn Creek. Not only is the location absolutely stunning, and if you go for lunch be prepared for the most spectacular views in the region, but the dining experience is top notch. Read our reviews of Miradoro here.
Panoramic views of the valley below; clean lines, and a comfortable atmosphere. Locally sourced ingredients prepared by an award-winning chef.
The market cuisine menu has a Mediterranean influence, drawing inspiration from countries like Italy, Spain and Portugal – countries that know a thing or two about food and wine pairing.
When it comes to modern, local and sustainable cuisine, Chef Jeff Van Geest is one of British Columbia's most celebrated chefs.
T: 250-498-3742
Looking for something casual yet special, good food that's fresh, local, and delicious? This is another of our #FavouriteThings personal recommendation when you are in downtown Oliver. A casual deli/eatery/bakery and much more. Love their charcuterie boards, sandwiches and bakery goods.
Oliver Eats believes that connecting people through food creates a better community. Our mission is to expand the local food economy by supporting its producers. We provide resources to the food entrepreneur and a place for the public to experience food.
We forge alliances with chefs, farmers, and grassroots organizations that promote self-sufficiency, food security and sustainability through education. We provide resources to the food entrepreneur through a vertical integration of services. This includes offering products through our fast casual counter deli, selling items in our venue showcase and opportunities to showcase member's skills.
SUMMER HOURS
TUES – FRI 8am – 5pm
SATURDAY 9am – 5pm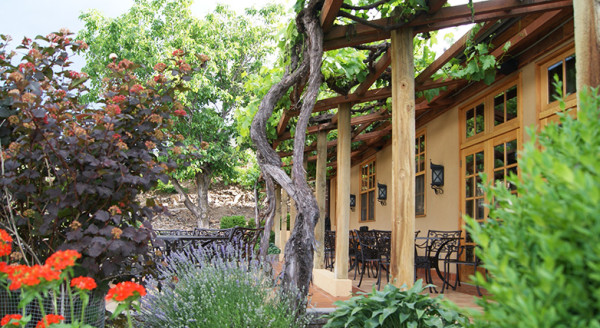 This is a great spot for lunch. Our #FavouriteThings personal recommendation would have to be their build your own charcuterie board. I like to enjoy my lunch paired with a glass of Hester Creek Trebbiano while sitting on the patio. Life is good!
Meaning 'from the earth' Terrafina is a gorgeous Tuscan style restaurant nestled amongst the vines of Hester Creek Estate Winery in Oliver.  This unique vineyard dining experience provides the perfect partner to be enhanced by the culinary and service expertise of RauDZ Creative Concepts Ltd., the creative minds behind RauDZ Regional Table, micro bar • bites and Sunny's – a modern diner in Kelowna.
Set on the 105-acre Mediterranean-influenced grounds, views at Hester Creek are highlighted by the vineyard laden hills of the Golden Mile Bench and the estate boasts some of the oldest vines in the region. The coveted seats on the patio capture the Okanagan sunshine with a view much like you would find on a patio overlooking the hills in Tuscany. We pride ourselves on capturing the true essence of the Okanagan's seasons. From the abundance of the local fruit and produce, to the extensive varietals of the local vineyards we aim to bring the best of the seasons to the table throughout your dining experience.
Terrafina at Hester Creek by RauDZ
887 Road 8
Oliver, BC V0H 1T1
All information in italics courtesy of the wineries. Feature image: Road 13 photo credit: Chris Stearn