For the past few years MyVanCity has been bringing you our #FavouriteThings Gift Ideas. This year I just couldn't wait for our personal wine recommendations for your gift giving and hosting pleasure so for the first time here are my personal recommendations of regions, wineries to visit, and wines for you to taste, buy and savour.
Lately we have been using Highway 3 for our trips to BC Wine Country. This slightly slower, quieter route connects at Hope, passes through Princeton and takes you to Keremeos and Cawston.
Admittedly I haven't visited Orofino this year, yet, but I have visited before and the experience is always positive. Being a riesling lover this is a personal recommendation.
About Orofino Vineyards
JOHN AND VIRGINIA WEBER both grew up in Southern Saskatchewan far away from anything to do with grapes and the wine industry. The closest they ever got to wine production was the jugs of chokecherry wine John's parents made in their basement. Virginia studied nursing and became a registered nurse and John received a Bachelor of Arts in English and then went on to finish an Education degree from the University of Saskatchewan. Both got the travel bug and spent the majority of the two years after University travelling and working abroad.
OROFINO VINEYARD
2152 Barcelo Road. Cawston, British Columbia
V0X 1C2 Canada
t (250) 499-0068
admin@nullorofinovineyards.com
HOURS OF OPERATION
Open every day from 10 – 5 until the end of October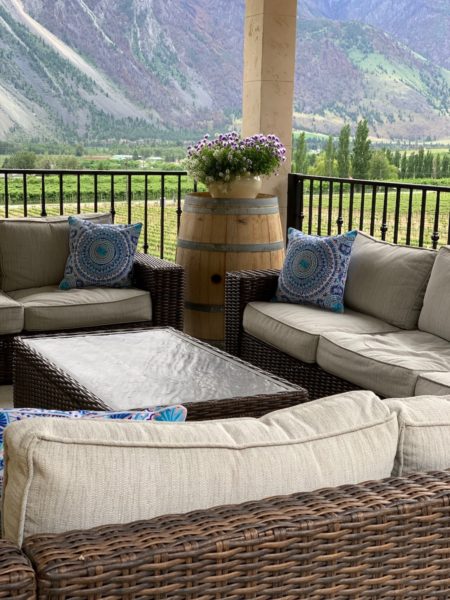 Unbelievably my first visit to Corcelettes was just this past May. Not sure why I waited so long but I am so glad I took the time to stop for a tasting. I loved the wines and you can read my reviews here. The Tasting Room team are friendly and helpful, the room is spacious and when you're there be sure to take advantage of the outdoor spaces to enjoy your tasting. The Similkameen is fast becoming a favourite must stop.
About Corcelettes Estate Winery
Corcelettes is a charismatic winery and tasting room, located in the pristine Similkameen Valley, surrounded by rugged mountains and sloping vineyards. 
Our tasting room is the newest addition to our brand, completed in 2017. Prior to that we hosted tastings in our cellar, which is quite small. As our brand grew and news got out about our great wines, we needed to build a welcoming space to host our ever growing guest list.
Here stunning views, charcuterie bites, and exceptional wines are complimented by our exemplary service to our visitors and Club Corcelettes members. It's worth the climb, we promise!
We offer two different types of tasting experiences, one as a stand up sampler and the other as a sit down guided taste tour through our wine portfolio. We recommend sampling a few of our snack options should you choose the sit down experience.
To make a booking or for further information:
info@nullcorceletteswine.com 
250-499-5595
Hours
10.30am to 5.30pm daily, including Public Holidays.
May 1st through October 31st. Sales by appointment in the off-season.
Address
2582 Upper Bench Road, Keremeos BC.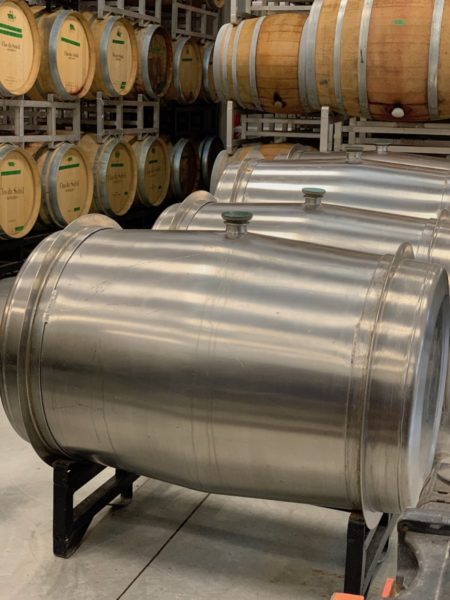 I was introduced to the lovely wines of Clos du Soleil at a winemakers dinner at Notch 8 in December of 2018. An opportunity to meet Winemaker Michael Clark and enjoy their wines in the best possible way – paired with food. I was hooked and included Clos du Soleil in my May wine touring. I let Clark know ahead of time when I would be visiting and he graciously took the time to give me a tour of the winery and vineyards. Read my wine review here. Just one more reason to visit the Similkameen.
About Clos du Soleil
Clos du Soleil is a small artisan winery and estate vineyard on the Upper Bench of the South Similkameen Valley, in British Columbia, Canada. 
We produce ultra-premium quality wines, borrowing an aesthetic derived from the great wines of Bordeaux, but stamped with the flavours and aromas of our particular piece of rocky Similkameen land.  Through traditional winemaking techniques, informed by research, but adhering to the philosophies of minimal-interventionist winemaking and biodynamic viticulture, we produce wines that are complex and classic, ageable and elegant.
2568 Upper Bench Road,
Keremeos, BC, V0X 1N4
wine@nullclosdusoleil.ca
(250) 499-2831
Tasting Room Hours:
Open daily, 7 days a week, 10am-5pm.
Group tastings and winery tours also available by appointment.
To book, call (250) 499-2831
or Email wine@nullclosdusoleil.ca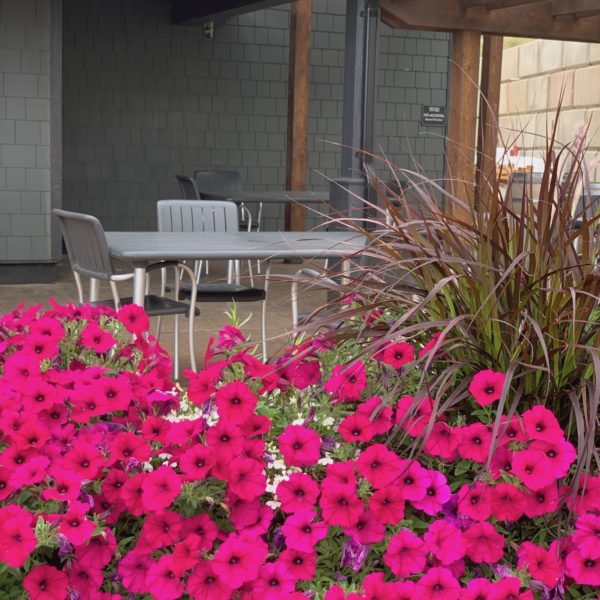 No journey through the Similkameen is complete without a stop at Vanessa. The Tasting Room is one of my favourites, so calming and zen it is the ideal setting for tasting the outstanding wines of Master Winemaker Howard Soon.
With recommendations like those of Wine Judge and Wine Guild member Sam Hauck aka The Wine Teacher "Just join the Vanessa Vineyard's wine club and never worry about buying any other wines again, their wines are that good."
I have reviewed the wines of Vanessa Vineyards, a spring winemaker's dinner and their wine club on MyVanCity. Read more here.
It's been said that man (woman) cannot live by bread alone. Indeed, we need not just food, but also poetry, art, music, to live happily. To this I would add wine or cider pairing at Row Fourteen. A very new and welcome addition to the Similkameen the Row Fourteen restaurant by Klippers features delicious, locally sourced organic and ethically sourced dishes. I highly recommend you take time for lunch or dinner when you are visiting the Similkameen. Read my review here.
About Row Fourteen
CUISINE FROM THE EARTH, THE WAY NATURE INTENDED.
Row Fourteen's kitchen is agile, moving with seasons. We create meals that are directly curated in part by the land and our chef's intuition.
Our mission is to cultivate a better relationship and system with organic produce and creative cuisine.
Row Fourteen is situated in the Similkameen Valley, Cawston BC, the organic capital of Canada.
From the dining room, you'll find yourself surrounded by the rows of farmland and the orchard where the ingredients originated.
How to Find Us
725 MacKenzie Road
Cawston, BC
Hours
11:00am – 2:00pm
5:00pm – 9:00pm
Contact Us
(250) 499-0758
info@nullrow14.ca
For those of you with an adventurous spirit may I also recommend two of my other favourite road trip stops. If you are travelling the #3 highway and passing through Princeton on a Friday or Saturday be sure to stop at the Loonie Bin, Phone, +1 250-295-6464, 248 Bridge Street. The Loonie Bin is the source for the most delicious, decadent, old school donuts ever! Plus other great pastries. The baker is a much beloved fixture in Princeton and due to some shoulder problems works only two days a week. So worth a stop if you're a donut fan! My other indulgence would have to be the A & W also in Princeton. Any day of the week. I consider myself a "teen burger" connoisseur. I have eaten a Teen Burger in Campbell River, Courtenay, Ladysmith, Duncan, Mill Bay, Langley, Cloverdale, Oliver, Kelowna, Calgary (various food courts) and Oakridge food court and the A & W in Princeton is my number one spot to have a Teen Burger.  So there you have it my nasty little junk food secrets. Don't judge.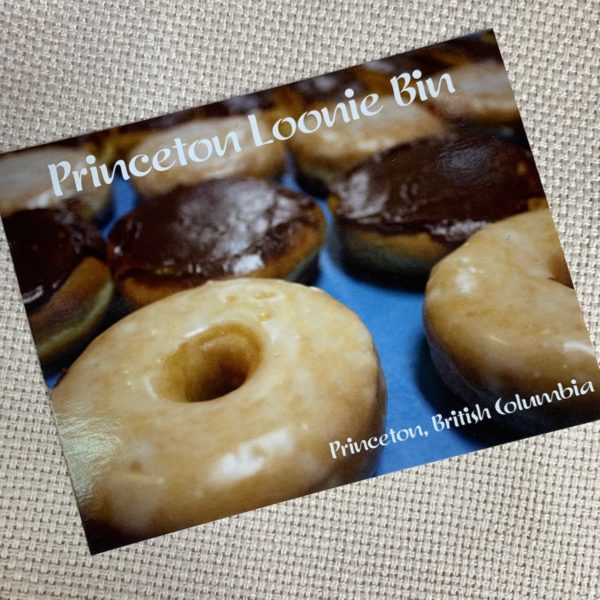 Another regular stop on my agenda is the Keremeos Visitor Centre. The place to get the word on local restaurants, scenic sites and everything you need to know about the region. A great rest stop with clean restrooms, wine info, a playground for the kiddies and reliable wifi. The Keremeos and Cawston areas are known for their fresh fruit and produce. A must stop on my way back home for peaches, cherries, berries, pumpkins, apples (home of the original Ambrosia apple), garlic, squash, potatoes, carrots, coronation grapes, in season.
Editor's note:
When visiting BC Wine Country, before you go: Do your homework and a bit of research about the wineries you wish to visit. Check the winery website to find out their months, days and hours that their Tasting Room is open. Know if you need to book your tasting in advance of your visit. Many wineries are now so busy there may be times that they are unable to accommodate you. It will be a much better visit if you have a confirmed appointment. Be on time. Expect to pay for your tasting, some, but not all wineries refund all or a portion of the fee if you purchase wine. Plan ahead for a designated driver or use the services of a wine tour company. Limit the number of wineries you visit in a day. A more leisurely timeline will increase your enjoyment. For the best overall experience, I like to limit my daily visits to three, maximum two wineries if a winery lunch is on the agenda. – Valerie, Editor.
Feature image courtesy of Vanessa Vineyard, photo credit Stuart Bish. All images, except as noted, MyVanCity. "About" segments courtesy of the wineries and restaurant. All opinions are my own. #FavouriteThings are places, wines, restaurants, or dishes that I have enjoyed and personally recommend.
[wdi_feed id="2″]