2019 EAT! Vancouver Ticket Sales Open September 12
The 18th annual world-class culinary event announces ticket sales to the general public September 12
One of Canada's largest and most anticipated culinary festivals is thrilled to announce that tickets are now available for EAT! Vancouver Food + Cooking Festival. Now in its 18th year, attendees will be able to enjoy signature events such as EAT! Harvest, the EAT! Dinner Series, EAT! Pastry Day and the popular EAT! Expert Classes. Net proceeds from ticket sales will benefit BC Breast Cancer Foundation.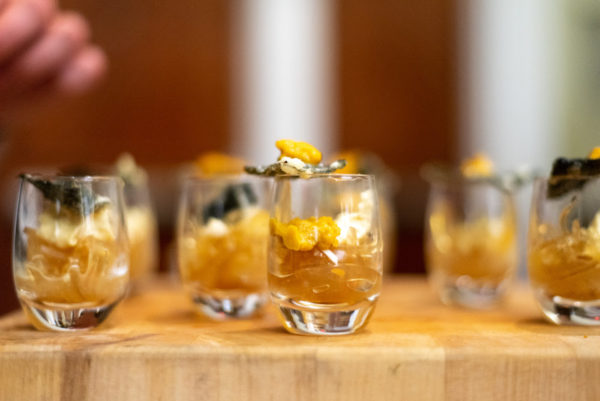 At EAT! Harvest, on Friday, Nov 8th, 2019 at 7 pm PST at The Vancouver Club, guests can expect to dine on food from award-winning guest chefs such as Cathy Whims (Nostrana), Christine Sandford (Biera Restaurant), Jonathan Gushue (Fogo Island Inn), Craig Harding (La Palma) and Carl Heinrich (Richmond Station) along with local culinary stars Pino Posteraro (Cioppino's), Brian Luptak (The Acorn), Robert Belcham (Campagnolo) and Ian McHale (Wildebeest). The West Coast's most celebrated chefs are joined by the East Coast elite to create a unparalleled menu highlighting an array of cultures and flavours.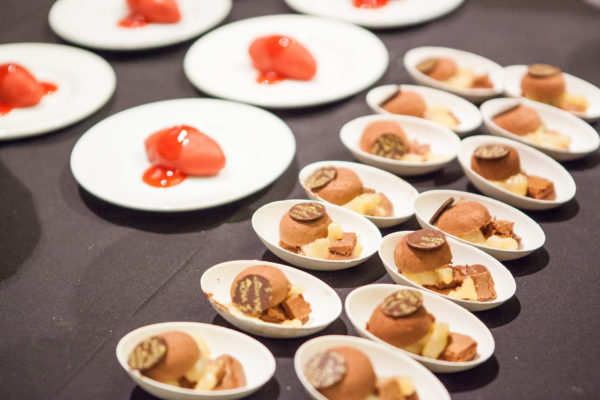 EAT! Pastry Day starts on Saturday Nov 9th, 2019 at noon PST at the Vancouver Club. Guests can enjoy an exclusive demonstration of three recipes from Vancouver's premier pastry chef Thomas Haas. Attendees can also attend the Expert Tasting Panel with signature dessert samples from Chef Haas, Christophe Bonzon, Greg Hook & Adam Chandler. The day will conclude with the Grand Tasting Event featuring the elite of the dessert scene.
The EAT! Dinner series will be Wednesday Nov 6th  and Thursday Nov 7th,, 2019  at restaurants including The Acorn, The Vancouver Club, Wildebeest, Cioppinos and Campagnolo. Each restaurant will host an award-winning chef from Eastern Canada and the Pacific Northwest for elevated culinary experiences.
EAT! Expert Classes will start on Monday Nov 4th, 2019 with Educational Pizza Making at Nicli Antica Pizzeria, the Basics of Charcuterie at Campagnolo featuring guest chef Dave Mottershall and Grilling Peruvian Street Food with Shelome Bouvette at Chicha.
For tickets to each of the signature events, please go online at EAT! Vancouver
Follow EAT! Vancouver online at Eat-Vancouver online, Eat.Vancouver on Facebook, Eat_Vancouver on Twitter and EatVancouver on Instagram. Join the conversation at #EatVancouver
About Eat! Vancouver: The 18th annual EAT! Vancouver Food + Cooking Festival is one of Canada's most anticipated premium world-class culinary festivals. Attracting attendees throughout North America, the 2019 EAT! Vancouver takes place from November 4 to 9 and features culinary collaborations between award-winning local and special guest chefs from across Canada and the United States. Experience a culinary experience like none other from this year's events including: EAT! Dinner Series, EAT! Harvest, EAT! Pastry Day and EAT! Expert Classes. EAT! Vancouver is proud to be supporting the BC Cancer Foundation this year. Net proceeds from the festival are donated back to this cause. American Express pre sale begins Sept 3, followed by General Public tickets going on sale September 12th.
Media release and images provided by Lilian Sue, In Retrospect Writing Service.
Something is wrong.

Instagram token error.