2019 EAT! Vancouver Announces Exclusive Events Lineup for Nov 4-9
The 18th annual world-class culinary event announces this year's exciting events
One of Canada's most anticipated premium culinary festivals is pleased to be back for another year. Now in its 18th year, EAT! Vancouver Food + Cooking Festival is excited to announce their lineup of exclusive events for this year's festival, taking place at various venues all over the city.
Net proceeds will benefit BC Breast Cancer Foundation.
Returning this year are weekend signature events at The Vancouver Club including the EAT! Harvest and the new EAT! Pastry Day. The EAT! Dinner Series will include 6 unique collaborations featuring guest chefs paired with local culinary stars. The ever popular EAT! Expert Classes will feature local artisans enabling guests to learn new skills in small intimate settings.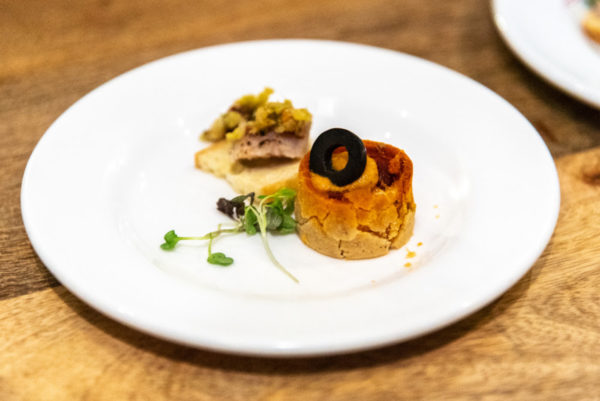 At EAT! Harvest, on Friday, Nov 8th, 2019 at 7 pm PST at The Vancouver Club, guests can expect to dine on food that highlights an array of cultures and flavours-with a twist.Featuring award-winning guest chefs Cathy Whims (Nostrana), Christine Sandford (Biera Restaurant), Paula Navarrete (Kojin), Michele Forgione (Impasto), Carl Heinrich (Richmond Station), Jonathan Gushue (Fogo Island Inn) and Craig Harding (LaPalma) along with local culinary stars Ned Bell (The Vancouver Club), Pino Posteraro (Cioppino's), Brian Luptak (The Acorn), Robert Belcham (Campagnolo), Mark Perrier (Caffé LaTana) and Ian McHale (Wildebeest); the East Coast elite join their celebrated West Coast counterparts to create a once only menu that your taste buds will remember. Delicious canapes will be paired with premium wines from the Pacific Northwest, finished with desserts by Elena Krasnova (Mon Paris) and Kevin Young (Xoco West Coast Chocolates).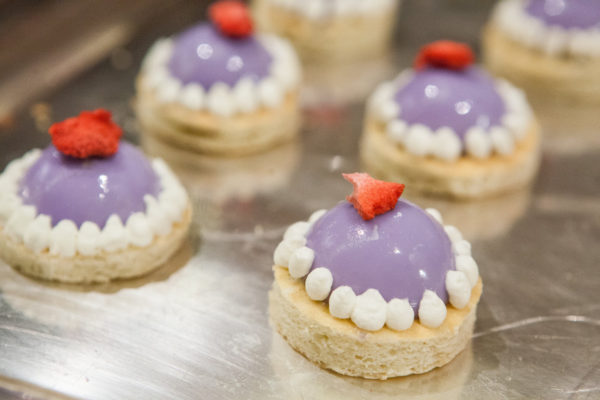 EAT! Pastry Day starts on Saturday Nov 9th, 2019 at noon PST at the Vancouver Club with an exclusive demonstration from Vancouver's premier pastry chef Thomas Hass. Chef Haas will share three signature recipes that can be made at home. The demo will be followed by an Expert Tasting Panel with signature dessert samples from Chef Haas, Christophe Bonzon, Greg Hook & Adam Chandler. The day will conclude with the Grand Tasting Event with 15 talented & award-winning pastry chefs and chocolatiers giving guests the chance to taste the elite of the dessert scene. Craft cocktails will be included.
The EAT! Dinner series will be Wednesday Nov 6th  and Thursday Nov 7th,, 2019  at restaurants including The Acorn, Caffé La Tana, The Vancouver Club, Wildebeest, Cioppinos and Campagnolo. Each restaurant will play host to an award-winning chef from Eastern Canada and the Pacific Northwest for elevated creative culinary experiences. Each dinner features five courses, with some of the host restaurants now offering optional wine pairings.
EAT! Expert Classes will start on Monday Nov 4th, 2019 with Educational Pizza Making at Nicli Antica Pizzeria, the Basics of Charcuterie at Campagnolo featuring guest chef Dave Mottershall and Grilling Peruvian Street Food with Shelome Bouvette at Chicha.
This year's Eat! Vancouver Food + Cooking Festival has something for everyone, no matter what type of food you love or the culinary skills you want to learn.
Follow EAT! Vancouver online at Eat-Vancouver online, Eat.Vancouver on Facebook,Eat_Vancouver on Twitter and EatVancouver on Instagram. Join the conversation at #EatVancouver
Media release and images provided by Lilian Sue, Publicist
[wdi_feed id="2″]