The Golden Dumpling Cook Off and Derby on August 9th moves to Food Truck Fest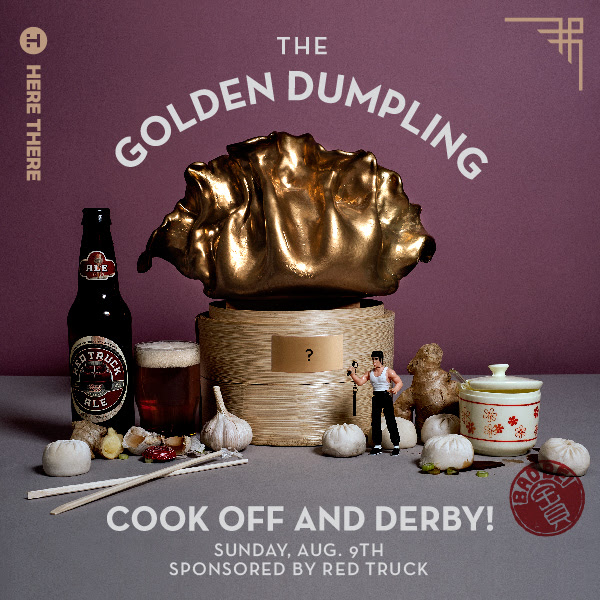 Due to licensing issues, the Golden Dumpling Cook Off and Derby  will now be held at the Food Truck Fest located at 215 West 1st Avenue on August 9th, 2015 from 1pm – 5pm. The site is between the Cambie Street Bridge and the Olympic Village next to the Seawall and a short walk from the Canada Line's Olympic Village Station, the Aquabus' Spyglass Place Dock, and major bus routes along Broadway, Cambie, Main, and West 2nd Avenue.
Seventeen of Vancouver's top restaurants will thrown down to claim the Golden Dumpling trophy for the year.  The participating restaurants include: Reigning champion Maenam, The Acorn, Anna Lena, Au Comptoir, Bestie, Chicha, Cibo, Cinara, Fable, Harvest,  Gyoza Bar,  La Mezcaleria, Pidgin, Sai Woo, Tableau, Wildebeest, and The Union.
Also not to be missed, is the Dumpling Derby eating contest where contestants face off against each other in a battle of the biggest stomachs. During separate heats, eight men and eight women will consume as many dumplings as they can in two gripping minutes. The winner of each category is declared the Dumpling Eating Champion of 2015, receives full bragging rights, and is awarded a $100 gift card from Bao Bei Chinese Brasserie. Those with a wicked appetite and a fierce competitive streak can sign up through the website.
The Golden Dumpling Cook Off and Derby is proudly supported by Red Truck Beer Company, Trimpac, FreshPoint, Take Root, Hon's Asian Foods, and Happy Planet. For more information, please visit  www.goldendumpling.ca.
Golden Dumpling Cook Off and Derby | goldendumpling.ca | Twitter: @golden_dumpling | Instagram: @golden_dumpling | #goldendumpling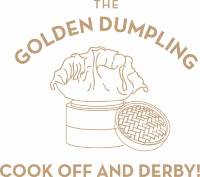 About the Golden Dumpling Cook Off and Derby
Created by Bao Bei Chinese Brasserie's Tannis Ling and Here There's Ken Tsui, the Golden Dumpling Cook Off and Derby celebrates the humble dough-wrapped morsels of flavour. Some of Vancouver's most talented chefs meet once-a-year to battle for the rights to the legendary Golden Dumpling trophy. At the same time, the Dumpling Derby eating contest tests even the strongest of stomachs. All proceeds benefit the Chinese Elders Community Kitchen. www.goldendumpling.ca
About the Chinese Elders Community Kitchen
The Chinese Elders Community Kitchen is program of the Downtown Eastside Women's Centre. Each week a group of about 20 Chinese elders get together to cook and share a meal in a safe space. It's a place where isolated Chinese elders have the opportunity to connect with each other. www.dewc.ca