Have you been to the Hart House before? Do you even know where it is? Whatever your answers to those questions, you need to seek it out, or plan for a return visit.
The Hart House is a heritage house on the shore of Deer Lake in Burnaby. It is an idyllic setting and worthy of a trip even if you do not plan on eating there (though after visiting, you will undoubtedly plan on returning for a meal). When you go, give yourself enough time to go for a walk down to the lake and along the path that leads to Deer Lake Park.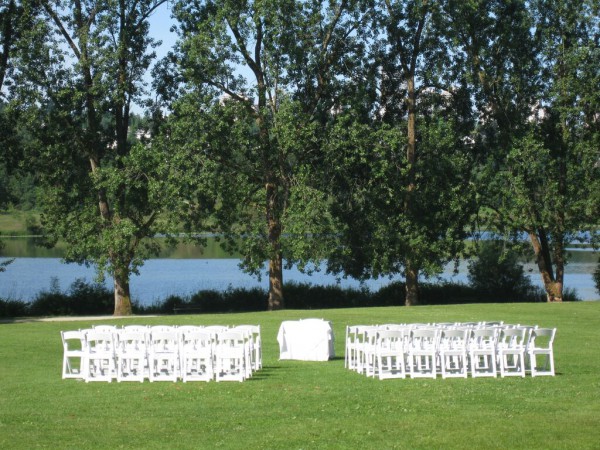 With such a scenic setting, it is easy to understand why, for over twenty-five years, so many people have chosen the Hart House as a venue for weddings and other celebrations.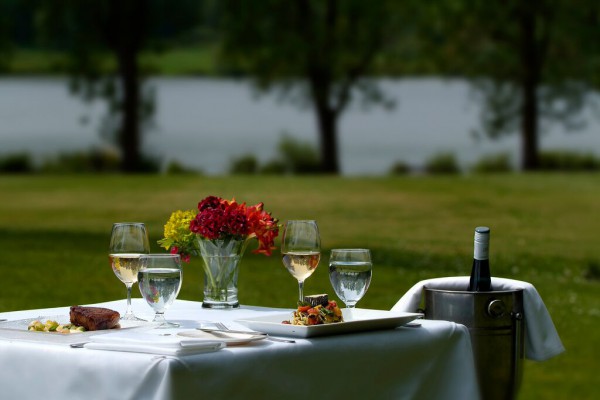 I had the great pleasure of attending an event there the other day. It was a beautiful sunny afternoon and we were outside sitting under umbrellas, sipping wine and tasting some of their amazing offerings. With a delicious glass of cool, refreshing Sandhill Sauvignon Blanc (or their fruity Syrah for those who prefer reds) we sampled the following treats: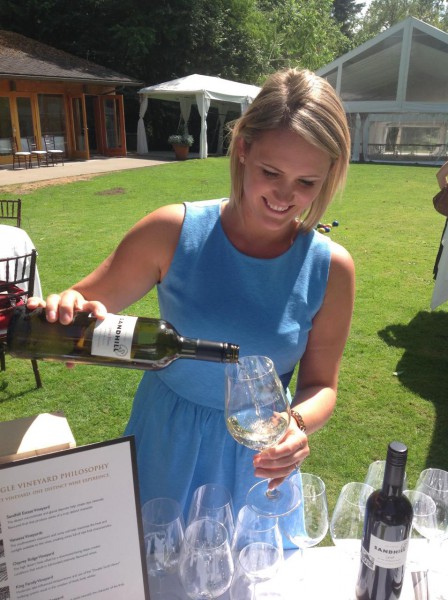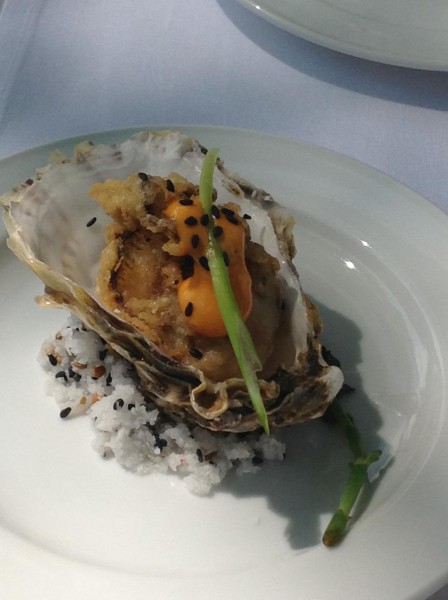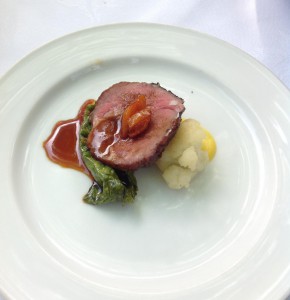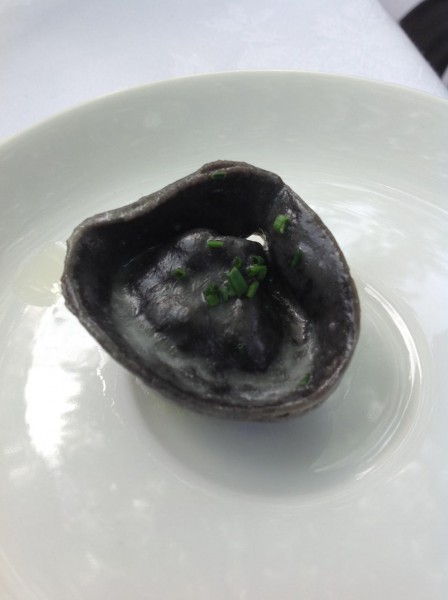 Steamworks Brewing was also on hand pouring three of their beers.  All were good, but my favourite was the Jasmine IPA.
The friendly Hart House staff mingled with the crowd and kept everyone happy. I really enjoyed meeting them all including, General Manager Edwyn Kumar, formerly of Lumière and Cin Cin, Ondrej Ralek Assistant General Manager and Executive Chef Michael Genest, who loves West Coast seafood – as well as getting his own hands dirty in the estate's on-site herb garden. Sonja Muller, Sales Director, was born in Canada but grew up in Germany. She takes special pride in planning weddings at Hart House. It is an impressive team indeed!
Once again, plan a leisurely afternoon and give yourself time to check out the Hart House and all the other amenities in the area including the Burnaby Art Gallery, the Shadbolt Centre for the Arts, the Burnaby Village Museum and Deer Lake Park. Ahhh, life is good.