This year Brewery & the Beast will integrate local produce and seafood into their menu items. We are just lucky enough to have two recipes that you will either have a chance to try because you have tickets; or you will have a chance to try them out at home! Either way you win!
As summer is upon us and grilling season is well underway, some of Vancouver's top chef's, participating in Vancouver's 7th annual Brewery and the Beast, have put together a round-up of their favourite hunger-inducing sides to pair with any summer BBQ meal.
Doug Stephen – Downlow Chicken Shack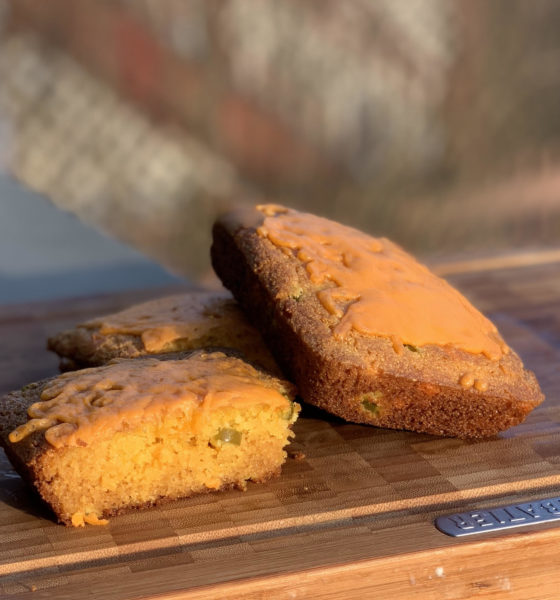 The Downlow Chicken Shack recipe
Ingredients:
1 & 1/4 Cup Cornmeal 
3/4 Cup All Purpose Flour
1/4 Cup white sugar
1 Teaspoons salt
2 Teaspoons baking powder
1/2 Teaspoon baking soda
1 & 1/4 Cup buttermilk
3/4 Cup Grated cheddar cheese (separate into 1/2 and 1/4 cup)
1/4 Cup chopped pickled jalapeños
2 Whole eggs
1/2 Cup melted unsalted butter
Method:
1: Pre Heat oven to 375* F and put an 8 inch cast iron pan in the oven.
2: Combine all dry ingredients and mix.
3: Whip eggs lightly.
4: Combine all ingredients other then 1/4 cup cheddar and mix until well
incorporated.
5: Take the cast iron out of the oven and carefully butter the pan.
6: Pour the corn bread batter into the cast iron pan.
7: Sprinkle remaining cheddar over the top of the corn bread and place back in the
oven.
8: Bake for approximately 35 minutes or until a cake tester comes out clean.
9: Allow to cool for 10-15 minutes.
10: Enjoy!
About The Downlow Chicken Shack
The Downlow Chicken Shack brings Southern charm and hospitality to the city with its take on Nashville Hot Chicken. The popular crispy, fried chicken style is known for being well marinated, deep-fried, and coated with a signature paste blend of "hot" spices that's sure to light up taste buds. The 1,000 square feet space is personally designed by owners Doug Stephen and Lindsey Mann and features a total of 24 seats with eight at the bar, and a patio.
DL Chicken Shack | 905 Commercial Drive, Vancouver | 604-283-2582 | DLChickenShack.ca | Instagram: @DLChickenShack | Twitter: @DLChicken1
Felix Zhou – Heritage Asian Eatery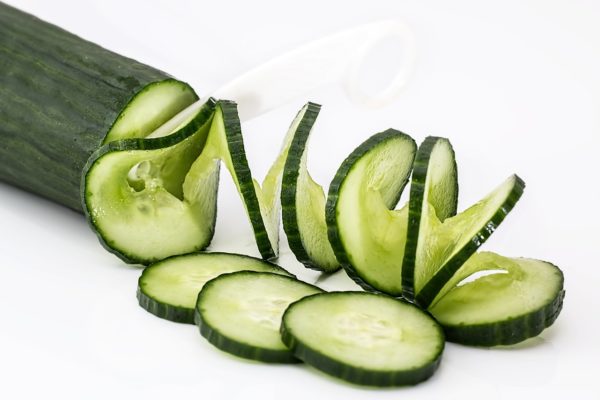 Chinese Cucumber Salad recipe
2 English cucumbers, tough skin removed
3 cloves garlic, crushed and minced
2 tablespoon Chinkiang vinegar (or rice vinegar)
2 tablespoon light soy sauce
1 tablespoon sugar
1 tablespoon salt
1 tablespoon sesame oil
Method
Dry cucumber with a paper towel. Place cucumber on a large cutting board and crush it with a knife. Then cut it into bite size pieces and place them into a bowl. Top with garlic.

Combine vinegar, soy sauce, sugar, salt and sesame oil in a small bowl and mix well.

Right before serving, pour the sauce mixture over the cucumber and mix well. (Do not add the sauce beforehand. It will cause the cucumber to lose water, and the sauce will be diluted.
ABOUT HERITAGE ASIAN EATERY | Originally launched in the heart of Vancouver's Financial District at 1108 West Pender St. in 2016 with a second location opening at 382 West Broadway in the Mount Pleasant neighbourhood in February of 2019, Heritage Asian Eatery is the brainchild of acclaimed chef Felix Zhou, formerly the executive chef at Vancouver's The Parker Restaurant and Beach Bay Café. With an industrial-yet-rustic décor that fosters a casual and communal atmosphere with touches of reclaimed wood, polished concrete and metal, Heritage Asian Eatery is a counter-service restaurant that features a blend of Far East flavours created with locally sourced ingredients and modern techniques. Heritage Asian Eatery offers sit-down and take-out lunch and dinner service daily. | eatheritage.ca
Heritage Downtown: 1108 West Pender St., Vancouver BC  V6E 4J6
Hours: Daily 11 a.m. to 8 p.m.
Heritage Broadway: 382 West Broadway, Vancouver BC  V5Y 1R2
Hours: Daily 11 a.m. to 8 p.m.
About Brewery & The Beast
Brewery & The Beast is a meat­centric event focusing on education and promotion of local farms and ethically raised meat, while highlighting preparations by local chefs. 17 Black Events, the masterminds behind some of the most celebrated food events in British Columbia, are proud to share their passion for food with others. Showcasing the talents of chefs from some of the best restaurants in the province, Brewery & The Beast is an event like you've never tasted it before. www.breweryandthebeast.com
Recipes and DownLow image provided by Eva Gallagher, Talk Shop Media.
[wdi_feed id="2″]