Save the date for the Christmas Open House
Nov 28th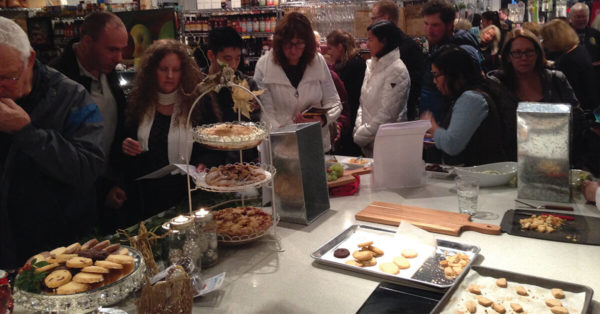 Your holiday gifting and entertaining needs are solved! Save the date to head to Well Seasoned on November 28, 2019. The team at the beloved gourmet food store in Langley is celebrating the holidays and will host their Christmas Open House event.
Members of the community and food lovers from all over BC make the annual pilgrimage to the store each year to sample seasonal goodies from several tasting stations and spread a little holiday cheer. All are invited to enjoy this FREE EVENT on November 28. No RSVP is necessary, simply show up and enjoy.
The store staff will be open extended hours for this special occasion and all are welcome to try samples of the Well Seasoned grab-and-go snacks from 6:00 pm to 8:00 pm. Special discounts will also be on offer for that night only, making this the perfect opportunity to stock up the pantry with holiday treats.
Well Seasoned seasonal treats are a huge success and sell in great volume every year. Cookies, seasonal pies, appetizers, and even the traditional (and ultra-popular) French Canadian Tourtière will be in stock and available to sample and take home.
Angie Quaale and the team at Well Seasoned love to host the community. Their Christmas Open House was created to celebrate loyal customers and over the past 12 years it has evolved to be an annual event where people enjoy each other's company as they gather to eat delicious local and seasonal food in store while spreading a bit of holiday joy.
Make sure to add this tasty party to your calendar and stop by to celebrate with the team.
 WELL SEASONED CHRISTMAS OPEN HOUSE
NOVEMBER 28TH, 6:00 TO 8:00 PM
#177 -20353 64 AVE, LANGLEY
FREE EVENT