New Concert and Wine Series to Debut in Langley, March – June 2020
'Jazz in the Vine' showcases top musical talent alongside spectacular wines from Langley's Campbell Valley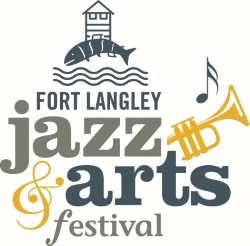 Few of the finer things in life complement each other as beautifully as wine and jazz. In fact, there are events and festivals celebrating this uniquely magical pairing around the globe — from Toronto and Manhattan to Southern California and Southern France.
New this year, the Fort Langley Jazz & Arts Festival proudly brings this tradition to Langley with the premiere edition of a new concert series: Jazz in the Vine.
Once a month, from March to June, a Campbell Valley winery will host a special ticketed concert featuring top jazz talent alongside exceptional food and hospitality — and, of course, incredible wines from this growing region.
Jazz in the Vine: 2020 Schedule
Thursday, March 19: Kenny "Blues Boss" Wayne at Glass House Estate Winery
Thursday, April 16: Blue Moon Marquee at Glass House Estate Winery
Thursday, May 21: Cousin Harley at Vista D'oro Farms & Winery
Thursday, June 18: Mazacote at Township 7 Vineyards & Winery
The first two concerts will be held indoors while the last two concerts in the series will be held outdoors. These concerts will also serve as a sneak preview of the 2020 Fort Langley Jazz & Arts Festival (July 24 – 26), as each of the artists will be performing at the summer festival.
"Jazz in the Vine is a fantastic addition to our  jazz programming in the Fraser Valley — and to live music here in general," says Dave Quinn, Artistic Director of the Fort Langley Jazz & Arts Festival. "Local residents and visitors are going to love these new opportunities to see and hear tremendous musical talent right here in our own backyard."
Adds Erinn Kredba, Executive Director of Tourism Langley: "Live music is a crucial component of the cultural activity in any city or region. The Fort Langley Jazz & Arts Festival has been a rousing success since it launched in 2018, and these new events will help to extend the excitement its brought to the area throughout  the year."
Tickets for each Jazz in the Vine concert are $35 (plus service charge and GST) and are available for purchase at jazz-in-the-vine.eventbrite.ca.
About the Fort Langley Jazz & Arts Festival
Established in 2018, the Fort Langley Jazz & Arts Festival is a not-for-profit organization whose mandate is to enrich cultural life in the Fraser Valley by bringing emerging and established jazz acts and visual artists to Fort Langley for all to enjoy. The annual festival, held over the last weekend of July, draws thousands of residents and visitors to the streets of the community. fortlangleyjazzjfest.com
Media release and images provided by Laura Serena, Serena PR. Feature image: Township 7
[wdi_feed id="2″]