In addition to the weekly wine review and the various other, usually wine-related, articles I write for My Van City, I am going to include a new one that will appear from time to time.  I'm calling it, 'From the Cellar'.
It will be much like the wine reviews, except that it will feature wines that have been aged.
It came to my attention that in an earlier review, I included a wine that is no longer made by a certain winery.  They were very happy with the mention and my positive comments, but they were concerned someone might try to track down a bottle and be disappointed when they found it wasn't being produced any longer.  So, from now on I will keep the 'Wednesday Wine Review' to recent vintages that should still be available and 'From the Cellar' for those that I have to blow the dust off of.  There are no hard and fast rules.  I recently bought a couple of reds at my local liquor store that were 2010 vintages (a great deal in my eyes).  While most people drink what they buy in a matter of days, if not hours, more and more people are realizing the benefits of holding on to some of their wines and are enjoying the benefits of doing so.
Prices indicated are the costs when purchased.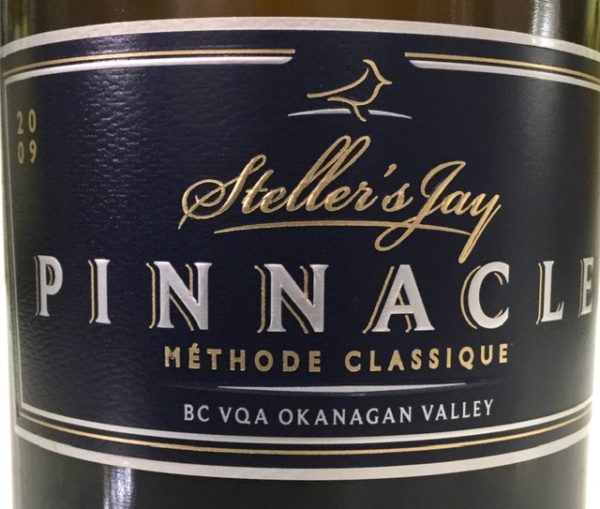 2009 Pinnacle
Summerhill
Kelowna, BC
$29.49
This sparkling wine is made in the traditional method from 100% Pinot Noir grapes and aged 'in triage' or, on the lees for more than 48 months.  Copper/orange colour with medium-minus intensity.  The nose is classic blanc de noirs, especially with red fruit compote.  Well balanced with good mousse.  The flavours reflect the nose followed by a medium-long finish.  One of BC's best sparkling wines.
2009 Obra Prima (Bordeaux Blend)
Quinta Ferreira
Oliver, BC
$34.90
Garnet red tinged with brick and medium-deep intensity.  Well-integrated nose displaying tightly woven aromas of red berries, spice, cherries, red plums cinnamon, and vanilla.  Well balanced with velvety smooth ripe tannins.  The flavours mirror the nose and linger on the finish.  Very nicely aged and likely at its peak.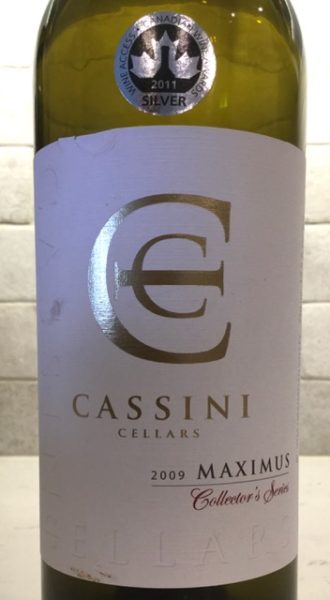 2010 Maximus (Bordeaux Blend)
Cassini Cellars
Oliver, BC
$33.90
Garnet red with a hint of bricking.  The nose shows aromas of plum, red currant, chocolate, and spice.  Very good balance with ripe tannins.  Pleasing fruit on the palate.  A medium-plus, slightly hot finish.  This wine appeared to be just a couple of years past its prime.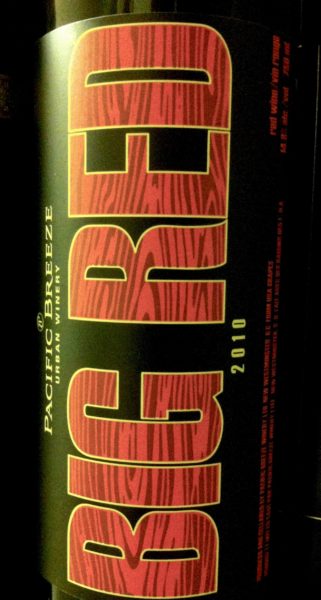 2010 Big Red
Pacific Breeze
New Westminster, BC
$21.24
This GSM blend is garnet/brick colour with medium-deep intensity.  The nose is rich, layered, and complex with aromas including blackberry, black pepper, blueberry, cocoa, spice, earth and a hint of smoke.  Very well balanced with full body and silky-smooth tannins.  The flavours echo the nose followed by a medium-long finish with black pepper notes lingering.  This fruit bomb is elegant and harmonious and likely at its peak.  Wow!  Sadly, this blend is no longer part of the Pacific Breeze portfolio, but do give their other wines a try, especially their reserve series.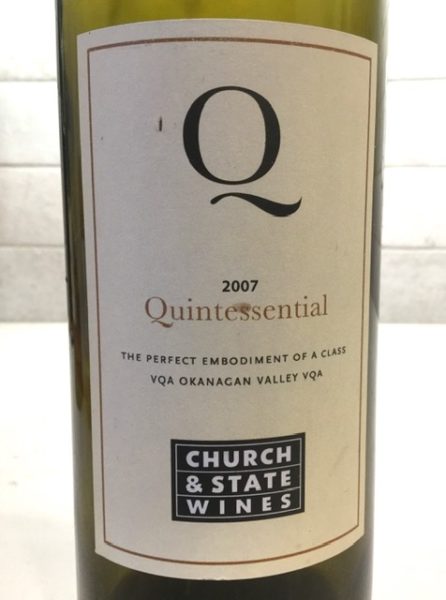 2007 Quintessential
Church and State
Oliver, BC
$55.00*
This is a five variety Bordeaux styled blend from the Black Sage Bench in Oliver.  At 13 years, this wine is at or very near (perhaps slightly past) its prime.  Garnet red, tinged with brick.  The nose is rich, layered, and complex showing all you would expect from such a blend.  Well balanced.  The aromas are reflected on the palate, followed by a long, lingering finish.  An absolute delight.
*price at purchase approximate.  Current library price $79.90