Yes, we are OPEN!
Tastings by reservations, glasses and picnics on the terrace. Join us Tuesday through Sunday 11 am to 5 pm
Visit Us
Come in for a #winetasting and stay for a glass or a picnic on the #balcony, the best view in the house.
Nestled in the Comox Valley adjacent to the Salish Sea, our winery is one of the closest in the world in the ocean.  Taste the difference this rich air makes in our aging process, take a stroll through our interpretive trail.  Enjoy a complimentary tasting or join in one of our tours.  Next, find one of the best seats in Comox on our vineyard balcony or our vineyard terrace.  Enjoy a glass of wine with our rustic European style picnics, packed full of local cheeses, baguettes, smoked salmon, and our own pickled grapes.  Learn more about us by reading our magazine!
We have an
"Intimate Wedding Package"
AKA Elopement package featuring local florists, photographer, videographer, celebrant, and of course the dessert!
We are offering a
"Community Cup,"
shoppers can buy an essential worker a drink by purchasing a cup for $5 which includes the glass of wine, (when we are open for tastings again) an adult sippy cup and a bar of rotary chocolate.
We offer a
"Wine of the Week"
which is $3 off a different bottle of wine every week. We are also offering free shipping with no minimums for a limited t
ime. This is an amazing offer, and we ask that customers,
ship responsibly this means, group your shipment together with a friend or place a larger order, less frequently on everything they buy. All of this will help to reduce our footprint on the environment. We do our part by using only environmentally responsible packaging and shipping materials, we are a gold-certified "green" farm.
Our line of VinoSpa just launched before all of this craziness broke out so it's fairly new. All of the products are made with wine or winemaking by-products (seeds, pips etc.). FYI free shipping offer is on our whole store, so this includes the
VinoSpa
as well.
We are part of the Island Roots Market in Nanaimo and people can also purchase wine through Love Local Food boxes.

WINE WEDNESDAY
Wine Wednesdays are back! Join us in the vineyard terrace on July 15th from 6-8pm to enjoy the beautiful sounds of Alannah Clarke and Jesse McCloy dancing through the vines. Take in the breathtaking views and enjoy sipping on local, clean crisp wines.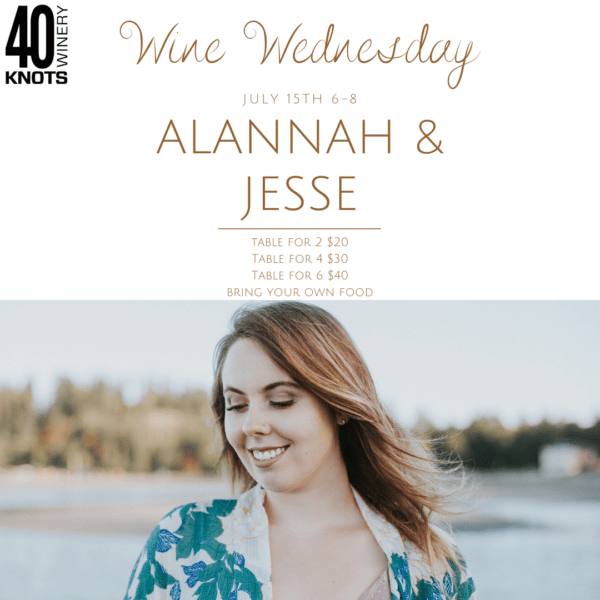 Tickets are sold by the table. Choose a table of 2 (Vineyard Terrace), 4 (Vineyard Terrace), or 6 (Upper Balcony) – SOLD OUT
Food: Due to COVID we will not have any food at this event. We do however encourage you to bring your own! Pack a picnic, order a pizza, a burger, sushi, or whatever you desire! Please keep our local food producers in mind as well as reducing our footprint.
What's in it for you?
Delicious and natural, rooted in our cool climate to give you fruit forward juicy and elegant wines.  You can taste the difference.
What's NOT in it for you?
No chemical and unnatural preservatives.  We are vegan and gluten free and achieve Gold for our efforts.  Customers thank us all the time, because they say they can now drink wine again with no adverse effects.   It is because of our Green Farm.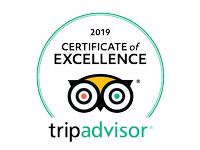 Open 11 am to 5 pm
Tuesday through Sunday
Information and images courtesy of the winery.
If you would like to be featured on MyVanCity.ca please email myvancityval@nullgmail.com, features are complimentary and with appreciation wine samples are accepted for review.