AT HOME WITH MIJUNE PAK: WINE WEDNESDAYS
Looking for a little more excitement for your Wine Wednesday? Follow Me Foodie and Top Chef Canada star Mijune Pak is inviting local sommeliers to join her in a blind tasting and challenge.
Now is your chance to be a part of a new Instagram Live series At Home with Mijune Pak: Wine Wednesdays which started May 13. Each week Mijune will challenge three local Sommeliers in a fun blind tasting. Later, after you've watched the sommeliers do a blind tasting and attempt to guess the different attributes of the wines you can purchase the small lot, hard- to- find wines at BC Liquor Stores. These newly released, light and refreshing white and rosé wines will be available in select BC Liquor Stores starting in May. Don't miss out on your opportunity to savour these unique wines and watch as some of BC's best sommeliers compete!
The first episode featured Kurtis Kolt, wine columnist for the Georgia Straight; Robert Stelmachuk of Mott 32 Vancouver; and Mya Brown, Wine Director, Fairmont Pacific Rim.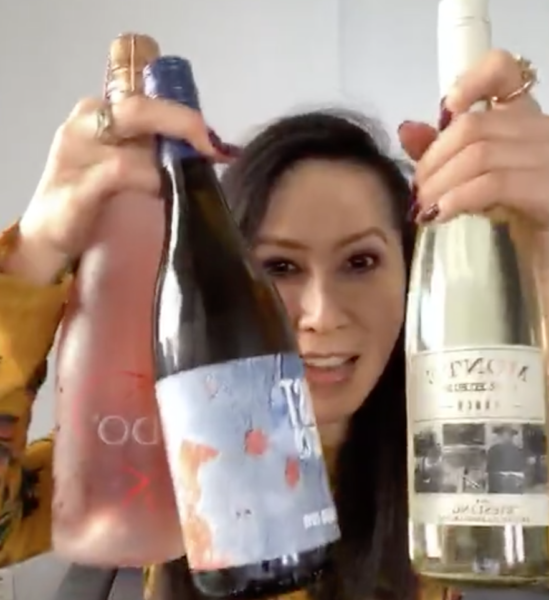 Still three more episodes to go! Watch this series of At Home with Mijune on Wine Wednesday every Wednesday at 6 pm to 6:30 pm on her instagram with a Grand Finale on June 3.
Watch as 3 of BC's top sommeliers compete in a quick blind tasting of top BC wines.  Each episode features a blind BC wine tasting with some of BC's favourite and top sommeliers. Can they guess the varietal? Perhaps down to the vintage? And maybe even the winemaker?!
The winner from each episode will qualify as a semi-finalist for the finale episode on June 3! Who will take the title of BC Wine's Blind Taste Testing Champion?! Can't wait to find out!
*Spoiler Alert* the winner from Wednesday, May 13 is named at the bottom of this feature.
On Wednesday, May 20 At Home with Mijune Pak: Wine Wednesdays will feature  J.P. Potters of Boulevard Kitchen & Oyster Bar; Kristi Linneboe (formerly of Labattoir); and Bryant Mao, Wine Director Hawksworth and Nightingale restaurants.
On Wednesday, May 27 At Home with Mijune Pak: Wine Wednesdays will feature May 27 Lisa Haley, Sommelier & Management Consultant at Lisa Anne Haley Consulting; Sean Nelson, Sommelier at Hawksworth Restaurant; and Peter Van de Reep, Wine Director at Campagnolo Restaurant.
It's going to be so much fun!
Follow along with this Instagram LIVE series featuring BC Wine.
Mijune Pak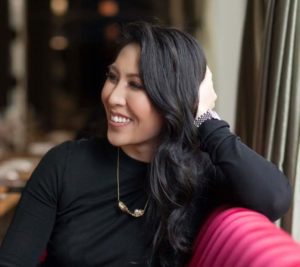 Mijune is an international food and travel personality, founder of FollowMeFoodie.com and resident judge on Top Chef Canada and Iron Chef Canada. As an advocate for culinary tourism, The Sunday Times named her one of the "World's Most Extreme Foodies". Mijune also judges The Canadian Grand Prix New Product Awards, Bocuse d'Or Canada National Selections, Air Canada's enRoute Best New Restaurants, Canada's 100 Best Restaurants, Taste Canada Awards, BC Product of the Year Awards, Vancouver Magazine Restaurant Awards, Hawksworth Young Chef Scholarship, and many other notable awards.
Born and raised in Vancouver, BC, Mijune [mē-june (like the month she was born in)] started her food and travel blog, FollowMeFoodie.com, in July 2009. Her hobby quickly turned into a full on career. It led her to her own "Follow Me Foodie" column in the WE Vancouver newspaper, regular segments on Global Morning News, CTV Morning Live and other media outlets. She has also served on the BC Chef's Association's Board of Directors. After establishing a credible reputation in Canada, Mijune's expertise as a culinary adventurer has gained recognition on a global scale.
Alongside judging and on camera work, she is a curator and host for culinary and lifestyle events, public speaker, collaborator and spokesperson. This year she launched her first product – limited edition chocolate bars – which sold out on a daily basis. She is currently working on more products and will be releasing them soon.
Follow her insatiable appetite for food, current projects, and new destinations @MijunePak
WINES OF BRITISH COLUMBIA CONSUMER CHANNELS
Twitter: @WineBCdotcom
Facebook: www.facebook.com/WineBCdotcom Instagram: @WineBCdotcom
YouTube: Wines of British Columbia
Crowdriff: Gallery sharing platform
WINES OF BRITISH COLUMBIA INDUSTRY CHANNELS
Twitter: @BCWineInstitute
Congratulations to the May 13 winner: Mya Brown
Information, images, and video courtesy of Mijune Pak.