Now that the weather is cooperating and everyone is anxious to be out and about at last it is time to plan your visit to Da Silva. So many beautiful sites and places to linger as you make your way to the winery.
Penticton, a place to stay forever,  enjoy long, hot summers, and more than 2000 hours of sunshine each year it truly doesn't get any better than this. Wine lovers take note that this year your touring and tasting is by appointment for your sipping pleasure.
OPEN FOR TASTINGS!
We are excited to announce that  we are offering wine tastings in the Wine Shop. The wine shop is currently open for sales and tastings 7 days a week, 11am – 5 pm.
Da Silva Vineyards is working hard to present a safe and memorable experience for our guests and staff. We rely on Interior Health and the B.C. Centre for Disease Control to direct us to protect you. We're offering tastings provided at tables in order to achieve social distancing, with both inside and outside seating (weather permitting). We are accepting reservations online and by telephone. Drop-ins are available as space permits.
A couple safety of changes have been implemented to ensure proper social distancing for you and our staff in accordance with BC government health guidelines. We will have a limit of six people of the same group tasting at a time. We are taking extra precautions to ensure everyone's safety and will also have hand sanitizing stations as you enter and leave the premises. You are welcome to bring your own mask for your comfort as we will have hand sanitizer available. And of course, if you are unwell, traveled out of country, or are residing with someone in self -isolation please do not visit us.
Enjoy 10% off and free shipping on orders of 12 or more.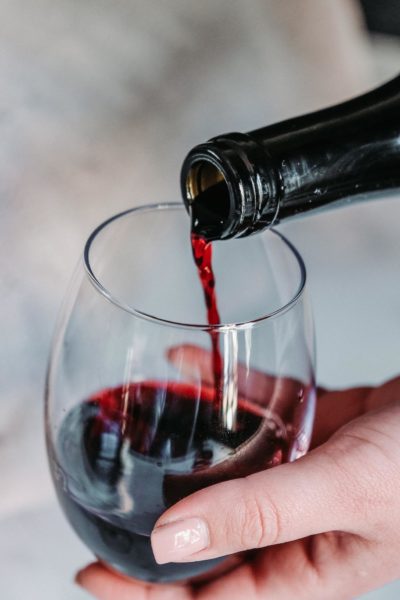 TASTING ROOM NOW OPEN
Our restaurant – The Kitchen – now open, with all of your favourite tapas – and some new surprises back on the menu.
TAKE IN THE ENDLESS VIEWS FROM OUR WINE SHOP & RESTAURANT
Our tasting room is open every day from 11am to 5pm!

THE KITCHEN
THE PERFECT
PAIRING
Only Patio seating
LUNCH
Monday to Saturday
11:30 am – 3 pm
DINNER
Monday to Saturday
5:30 pm to 8ish
We are in high demand and have limited seating. Please reserve in advance.
1.800.851.0903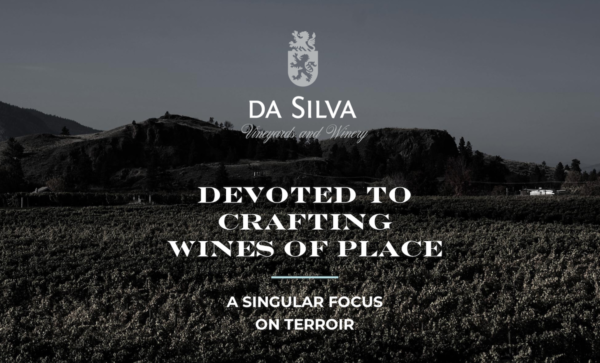 OUR HERITAGE
DEEP OKANAGAN ROOTS
Our love for this land goes back to 1955 when the Da Silva family came to the South Okanagan from Portugal. Our farming roots run deep, with more than six decades devoted to being stewards of the land. This intrinsic understanding was a great advantage when we began to pursue our passion for winemaking several years ago. Every bottle we produce is our way of honouring our family history.
HERITAGE AND PASSION
Crafting wines that directly reflect the terroir of each of our 11 vineyards is about restraint. Whether it is big bold reds or crisp whites, through our winemaking process we guide the grapes from harvest to bottle with a minimal intervention. This allows the grapes to retain their unique character and directly reflect the vineyard. In the cellar, we use an old-world approach to winemaking, where the wines shape the aging process. This steadfast approach to aging with patience results in ultra-premium wines.   Sincerely,

Richard & Twylla da Silva
375 Upper Bench Road North
Penticton, BC V2A 8T2
Information and images courtesy of the winery.
If you would like to be featured on MyVanCity.ca please email myvancityval@nullgmail.com, features are complimentary and with appreciation wine samples are accepted for review.