One of our favourite places to visit on the Naramata Bench is Serendipity. So glad to hear they are open for visits and the bistro is also open. It's a terrific spot!
We are thrilled to have our tasting room and bistro open for the season!
The tasting room is open 7 days a week, 10am-5pm. Tasting reservations are encouraged but not required.
The bistro is closed on Tuesdays and Wednesdays, but open every other day. Hours are 12-5, except on Fridays and Saturday when we will be open 12-7.
What to Expect in Our Tasting Room This Summer
Our tasting room will be open 7 days a week, 10am-5pm starting May 29. Our restaurant is now open.
Reservations can be made by calling Judy at 250-486-5290, or by sending an email to judy@nullserendipitywinery.com. Same-day reservations can only be made by phone.
Walk-ins will be accepted as our capacity allows, however we may not always be able to accommodate walk ins. Tasting reservations or phoning ahead is encouraged but not required.
We have a $10 tasting fee per person, refunded with bottle purchase.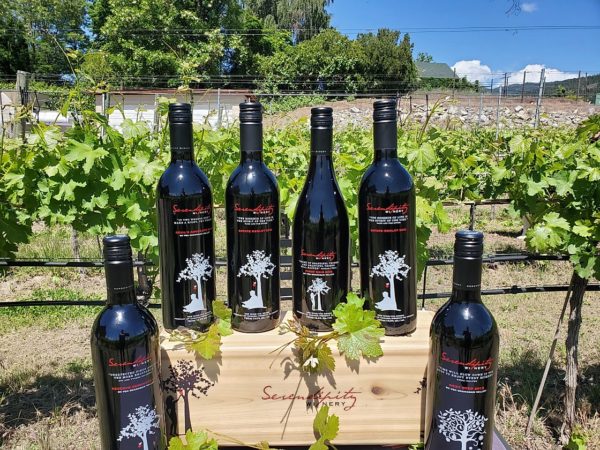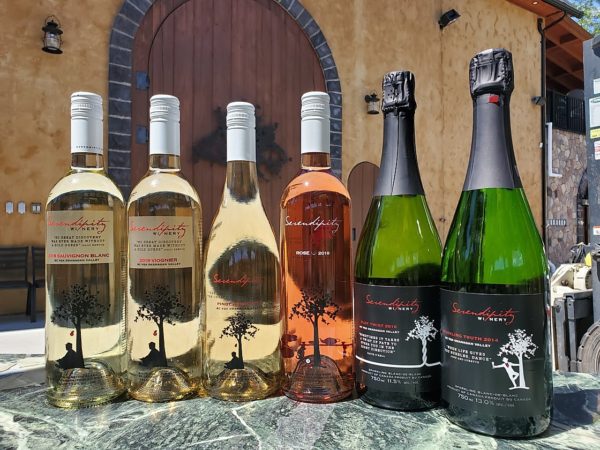 Following provincial guidelines, we can only have groups of 6 or less. Groups larger than 6 will be split into more than one subgroup, if space allows. If space does not allow, subgroups will be tasting in a staggered format.
We have set up tasting in our wine shop (2 groups), patio (3 groups) and vineyard. Waiting areas are designated if all those spaces are in use.
We will have a designated area for those who don't want to taste and just want to pickup some wine.
Please be patient – we are doing our best to share our love and passion for wine with you safely and efficiently. Please see our full COVID-19 safety procedures.
Our Bisto is now open for the season! Please join us on our tranquil patio in the vines for lunch or an early dinner.
We are thrilled to be working with the very talented Chef Tristan Bunkowski, who has created a superb menu focused on food and wine pairing.
Enjoy a flight of wine with a bite of perfectly prepared portions, or sit and enjoy a larger share plate.
​Monday: 12-5
Tuesday: closed
Wednesday: closed
Thursday: 12-5
Friday: 12-7
Saturday: 12-7
Sunday: 12-5
We can't wait to see you in the tasting room this summer!
​Information and images provided by the winery. If you would like to be featured on MyVanCity.ca please email myvancityval@nullgmail.com, features are complimentary. Wine samples accepted for review.