The much anticipated opening of the Mirabel Tasting Room is now a reality. This is your opportunity to taste their wines in the ideal setting that is the best of the South East Kelowna wine country.
Mirabel, "of wondrous beauty", perfectly represents the Reimer family's stunning South East Kelowna hilltop estate and vineyard overlooking the beautiful Okanagan Valley. The family has a commitment to quality and produces elegant, sustainably-grown Pinot Noir, Rosé and Chardonnay.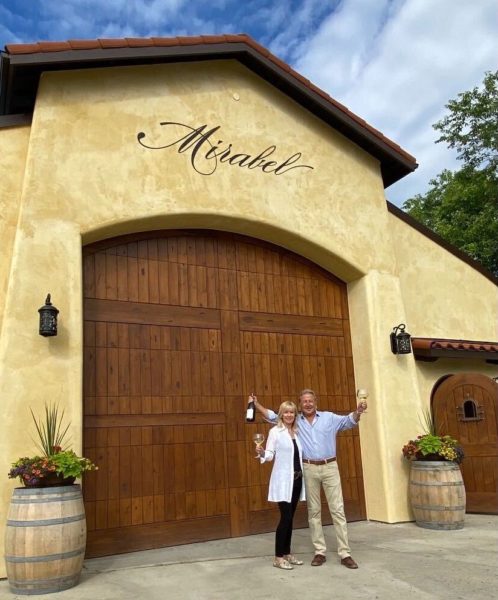 Mirabel Vineyards Reserve Tasting
Enjoy tasting through our portfolio of wines while overlooking stunning views of the Okanagan Valley.
Upon arrival, guests are welcomed with our newly released 2018 Rosé. Following this is our beautifully balanced Chardonnay. We then move on to our just released and highly anticipated sparkling Blanc de Noir. This wonderfully intimate experience finishes with our library of award winning Pinot Noir.
Our tasting experience is approximately 45 minutes long.
*Tasting fees are refundable with the purchase of 2 or more bottles per person.
We have COVID-19 procedures in place in accordance with Interior Health.
*Tastings are by appointment only (Thursday – Monday). Bookings can be done via our online booking tool on our website mirabelvineyards.com, by phone 1(250)317-6811, or by email Info@nullmirabelvineyards.com.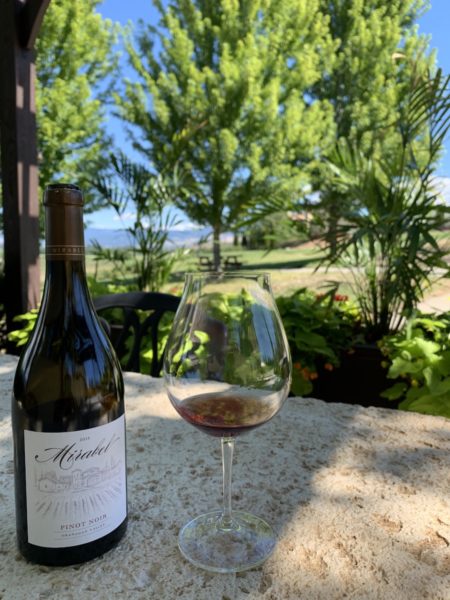 Prepaid reservations are for parties of 2 to 6. $18.00/person
*Tastings are free for wine club members. Please call in to book! 250-317-6811
For those unable to visit wine sales are available on line offering 6 bottle shipping. Now offering the newly released:
2016 Blanc de Noir