Popular local beer brand brings its out-of-this world IPAs to life in brand new space on Clark Drive, with retail store opening August 15
Superflux Beer Company, announced that it will be opening the doors of its highly-anticipated brewery in Vancouver, BC on August 15. The new brewery will have a retail store, tasting room and offer a menu serving uniquely curated hot dogs. Located at 505 Clark Dr, Superflux has set up operations in the heart of 'Yeast Van,' joining a number of other breweries that have beer lovers flocking to the area. Starting Saturday, August 15, the brewery's retail store will be open daily from 12pm to 8pm selling fresh beer, merchandise and hot dogs to-go, with the tasting room scheduled to open to the public in September.
The brewery is a first for Superflux, who has been brewing since 2015, previously out of Callister Brewing Company and more recently Strathcona Beer Company. Led by Adam Henderson and Matt Kohlen, the duo bring a combined 25 years of experience in the food and beverage industry.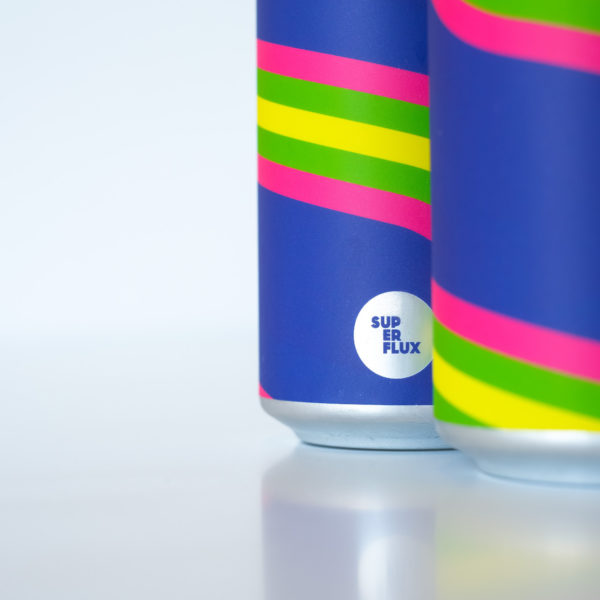 Since Matt and I met around 2014, we've been saying 'We should open a brewery'. It was an inside joke that started to feel like a real joke because it has taken way longer than we ever would have thought. But we've done it now and are very excited to share with our fans," says co-founder, Adam Henderson. "We're so grateful and thankful to everyone who has supported us so far, their support means the world to us and we wouldn't have been able to do this without them."
Superflux will also be offering a sneak peek, takeout only version of its food program centred around uniquely delicious hot dogs when its retail store opens on August 15. Guests will find a menu featuring four hot dogs inspired by some of Superflux's favourite dishes, such as Thai Green Curry, and Steak Oscar.
Superflux is known for its eye-catching cans and the high-quality, hop-forward IPAs which make up nearly 100% of its lineup, with the exception of special release experimental brews. The brewery's retail store will be open from 12pm to 8pm starting August 15 with beer, merchandise and hot dogs available to purchase for takeaway. Two limited products will also be available for pick-up upon the brewery's opening. The new beers include "Everyone Else Said No" – a mixed 4-pack of 2 IPAs made in collaboration with Boombox, Backcountry and Twin Sails, and "Coconuts", Superflux's Coconut IPA. Learn more at www.superfluxbeer.com


About Superflux Beer Company: Superflux is an ever-evolving experiment in beer production and above all else, produces great beer. With a line up of nearly 100% IPAs on top of out-of-the-ordinary experimental brews, Superflux makes beers even non-beer people will love. Innovative and unapologetic in everything it does, from the eye-catching labels it's known for, to the thirst-quenching beer inside. After brewing in Vancouver, BC for more than 5 years, Superflux is unleashing its first brewery on its loyal following of Superflux fans with a retail store and out of this world tasting room. Visit Superflux online at www.superfluxbeer.com.
Follow Superflux on Instagram for the latest news and updates.
Media release and images provided by Claire Henwood, Reformation.
If you would like to be featured on MyVanCity.ca please email myvancityval@nullgmail.com for details.