Comfort and Joy: Starbucks Canada Brings Back Holiday Favourites
The holidays have arrived at Starbucks Canada, and this year, we're bringing back all the familiar and special flavours customers love in our signature holiday cups to help spark joy in even the smallest of moments.
Starbucks® Returning Favourites
Peppermint Mocha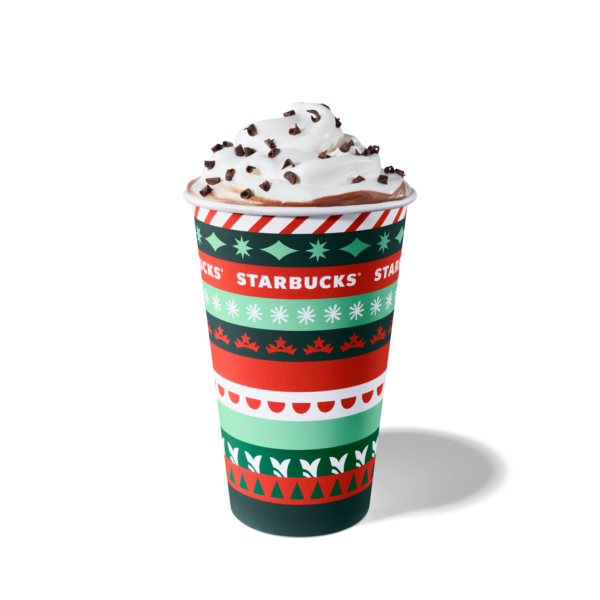 Back for its 18th year, this holiday classic is made with our signature espresso, steamed milk, sweet mocha sauce and peppermint-flavoured syrup. It's all topped off with whipped cream and dark chocolate curls.
Caramel Brûlé Latte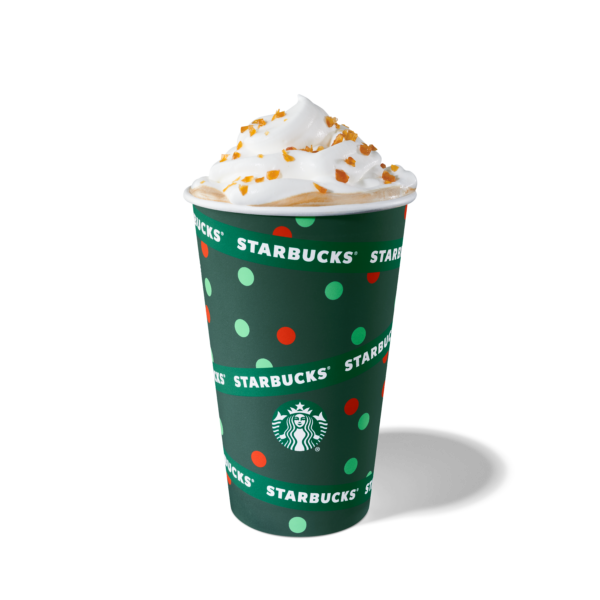 The Caramel Brûlé Latte combines espresso, steamed milk and rich Caramel Brûlé Sauce, and is topped with whipped cream and Caramel Brûlé Topping.
Chestnut Praline Latte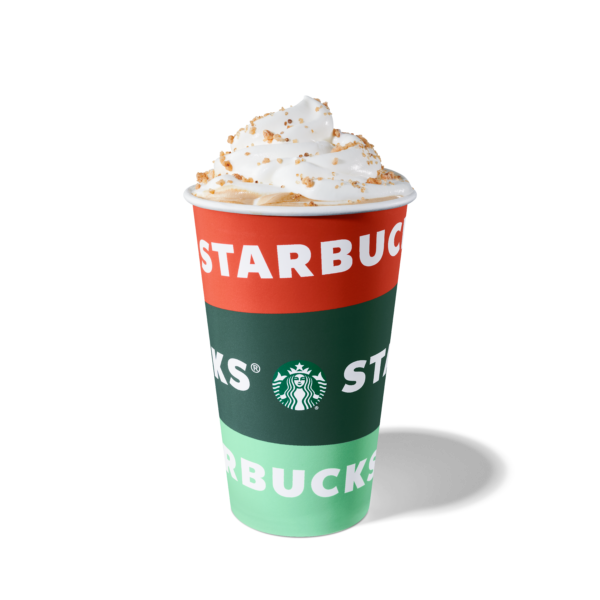 The Chestnut Praline Latte combines espresso, steamed milk and flavours of caramelized chestnuts and spices before being topped with whipped cream and spiced praline crumbs.
Eggnog Latte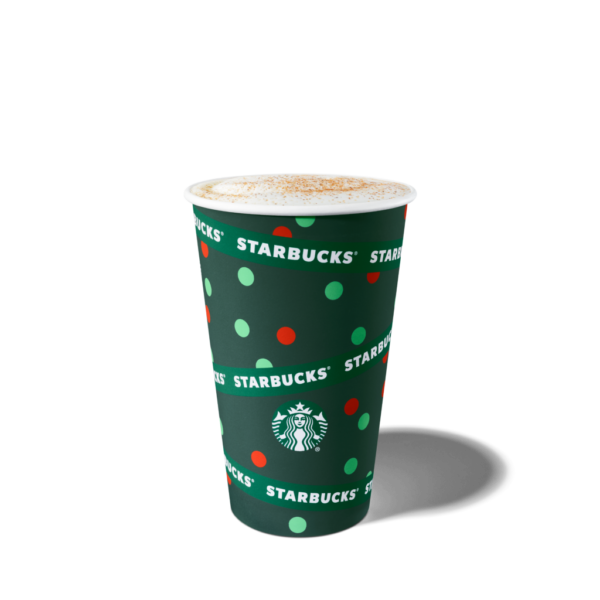 The Eggnog Latte is a perennial holiday favourite made with rich, steamed eggnog and our signature espresso. Then we top it off with a dusting of ground nutmeg for the perfect finish.
Irish Cream Americano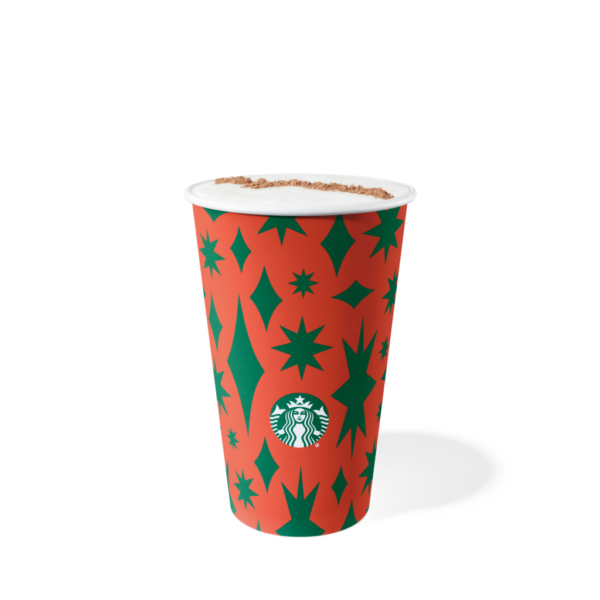 This Canadian exclusive is based on the classic Americano Misto! It's espresso flavoured with Irish Cream syrup, combined with hot water, steamed milk and a light layer of foam, and finished with a strike of cocoa powder topping.
Irish Cream Cold Brew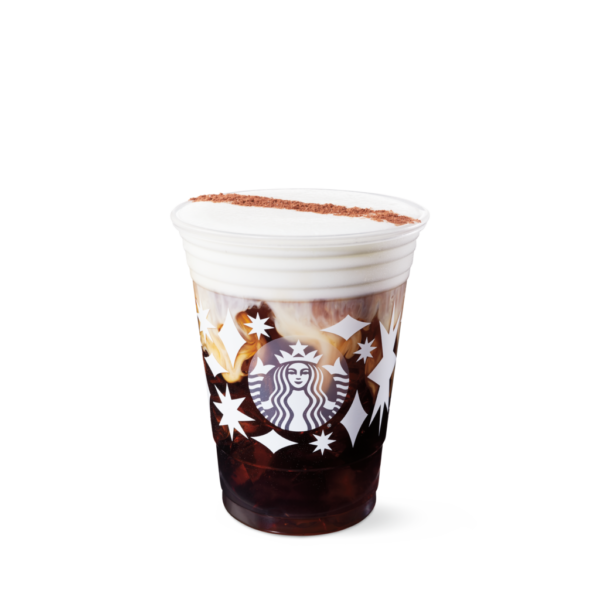 Made with Starbucks® Cold Brew or Nitro Cold Brew with Irish Cream syrup, this beverage is topped with a frothy cap of Vanilla Sweet Cream Cold Foam like a layer of fresh snow and a dusting of cocoa powder.
Gingerbread Latte
Sweet and spicy Gingerbread syrup is combined with espresso and steamed milk and topped with whipped cream and ground nutmeg.
Holiday Treats and Sweets
·   Snowman Cookie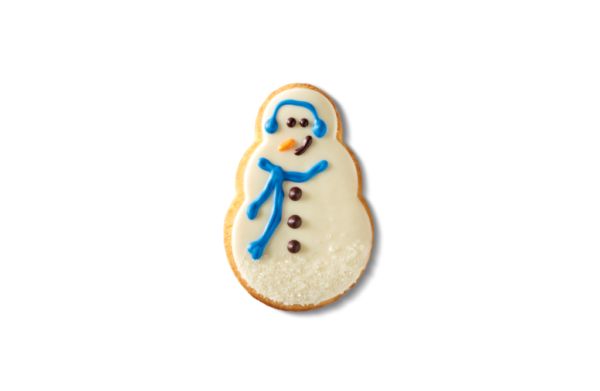 ·   Cranberry Bliss® Bar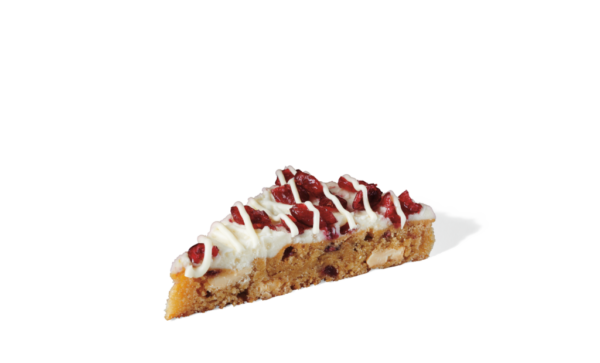 ·   Peppermint Brownie Cake Pop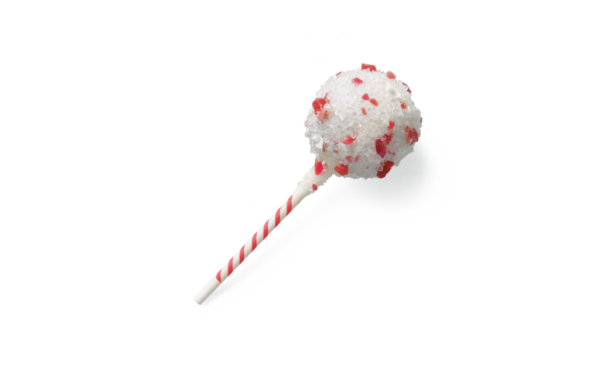 ·   Gingerbread Loaf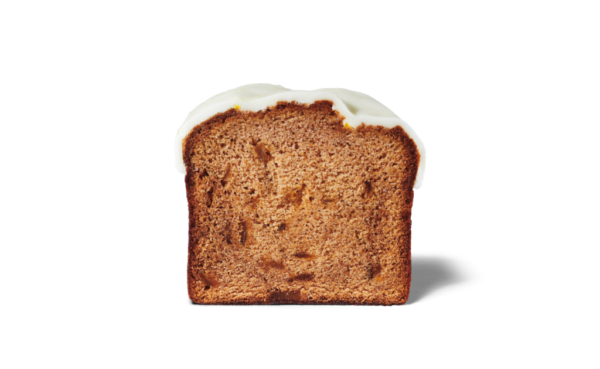 Holiday Inspired Packaged Coffee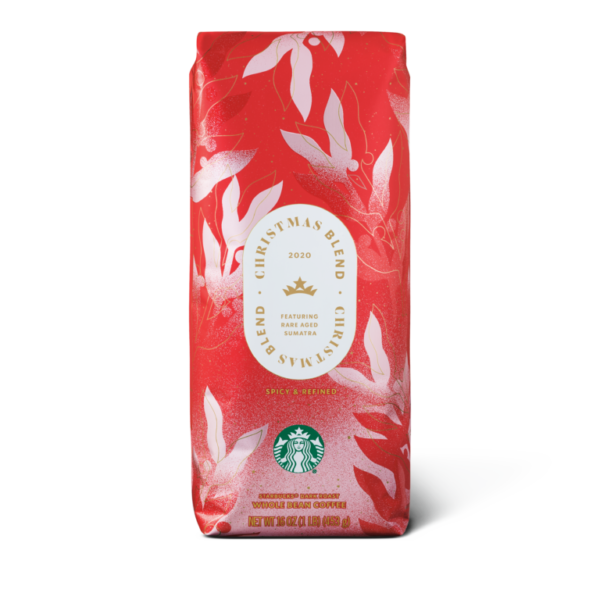 Looking to enjoy your favourite seasonal beverages from the comforts of home? Find Christmas Blend whole bean coffee when you pick up your holiday beverage at Starbucks. Plus, if you're ready to check holiday shopping off your list, look for new limited-edition seasonal merchandise, including cozy mugs, tumblers, cold cups and more, available now at Starbucks stores.
Created with heart and joy every year, this season's vintage is inspired by Starbucks 1984 recipe – with original sweetness and spice notes!
Limited Edition Seasonal Merch
Cozy mugs, tumblers, cold cups and more, available now at Starbucks stores.
Media release and images provided by Meredith Blok, Talk Shop Media.
If you would like to be featured on MyVanCity.ca please connect with your pr agency or email myvancityval@nullgmail.com for full details.