Celebrate love with Purdys! From small chocolate tokens of affection, to boxes packed full with our bestselling treats, you'll find the perfect gifts to melt their hearts this Valentine's Day.
Here is a sampling of some of the old favourites and new gift ideas from your favourite chocolatier Purdy's. Put a smile on the face of your sweetie with sustainable cocoa chocolates and gift packs. Something for everyone from your lover, gal pals, and that anti-Valentine curmudgeon!
Give the gift set that comes straight from the heart. Includes our 24 pc Heart Box (filled with an assortment of some of our most popular chocolates), a All You Need Is Love Card Box and a milk chocolate Rose.
Made with sustainable cocoa.
Happy Galentine's Day Chocolate Gift Set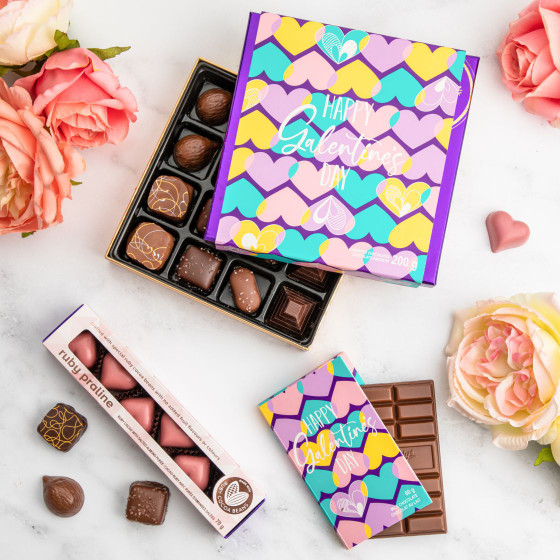 Anti-Valentine's Chocolate Gift Set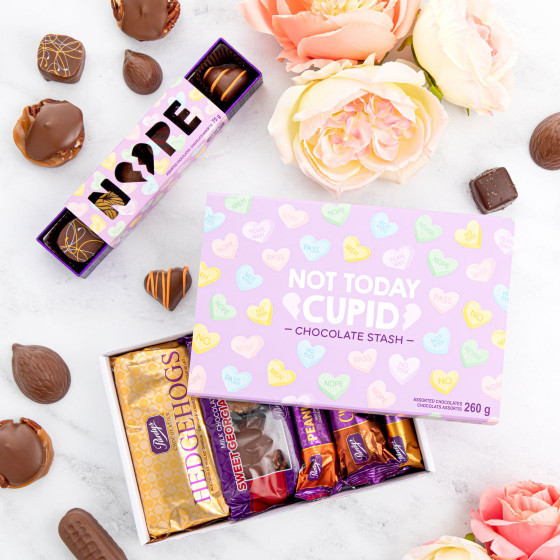 $29.00 available online
The ultimate NOPE to all things Valentine's Day.
This gift set includes our Not Today Cupid Chocolate Stash and our tell-it-like-it-is Mini Favourites with a sleeve that says "NOPE".
Made with sustainable cocoa.
Hot Chocolate & Marshmallow Hearts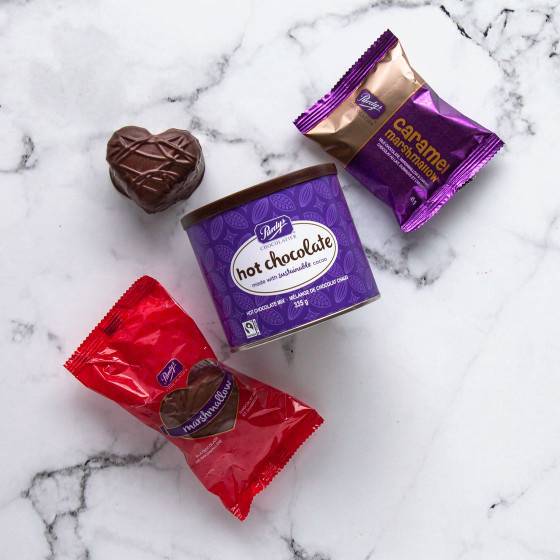 This item ships free!
Valentine's Chocolate Gift Basket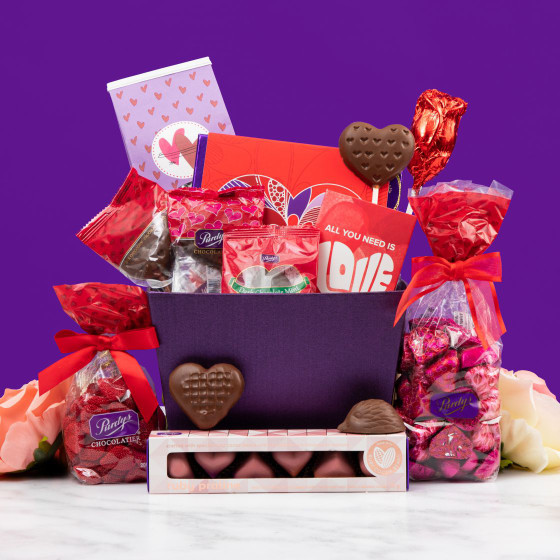 Show your love this Valentine's Day with a giant basket of chocolate treats! The Valentine's Chocolate Gift Basket includes:
Lots more treats for your sweetie can be found on the Purdy's website.