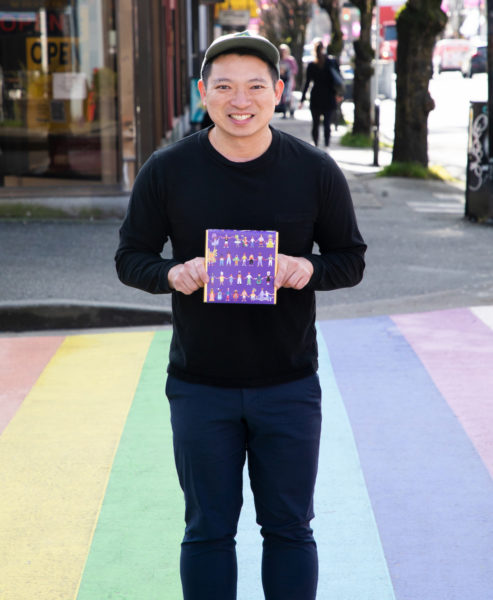 In celebration of Pride month, Purdys has commissioned Canadian-Taiwanese, queer artist, Edward Fu-Chen Juan, to design a special edition chocolate gift box called the "All Together Now Gift Box". This partnership with Edward is in support of The Get REAL Movement, a non-profit organization combating 2SLGBTQ+ discrimination, racism and bullying in school, summer camps and workplaces.
Purdys will be donating $5 from every purchase to The Get REAL Movement. They have a goal of donating $30,000 through Purple Partnerships, their new philanthropic initiative, with a portion of the proceeds coming from the All Together Now Gift Box.
The entire Pride collection will be available online and in shops starting June 1, 2021.
The Purdys team is dedicated to making themselves better every single day. That's why they've launched Purple Partnership, an initiative where they partner with amazing organizations to support their missions, strengthen their voice and inspire themselves and their communities to stand for the same values. A few of these communities include [email protected]+, BIPOC, women and youth facing vulnerabilities, women's health causes and sustainable cocoa.

Purdy's Chocolatier
We've been making Canada's favourite chocolates for over a hundred years. The very first Purdy's shop opened in 1907 on Robson Street in Vancouver, BC, serving hand-crafted confections. Since the people have been gathering around our purple boxes celebrating the joys of life and all the moments in between. We now have over 80 shops across Canada and we're proud t continue our tradition of crafting chocolates made with only the highest-quality ingredients and sustainable cocoa.
All images and information provided by Stephanie Ahlborn, Elevator Inc. for Purdy's Chocolatier. I received complimentary chocolates to facilitate this feature.
If you would like to be featured on MyVanCity.ca please connect with your pr agency or contact me at myvancityval@nullgmail.com for full details.