It is always interesting to discover how a person came to have an interest in wine, especially when that person is a winemaker or a winery owner.  Some have been farmers, some stockbrokers or investment bankers, some worked in medicine or law, some were in engineering or the tech sectors, while others have been involved in the construction and energy sectors.  It's always an interesting story, but I recently heard one that was singular.
A few weeks ago, I returned from a trip down to the District Wine Village, located at the north end of Oliver.  I have driven by a few times when it was under construction and stopped by once just when it first opened, but the place was packed so I decided to wait for another day.
It is the brainchild of Max Brock and Matt Kenyon, who modelled the idea on similar venues found in the United States.  Michael Daley is the Director of Operations.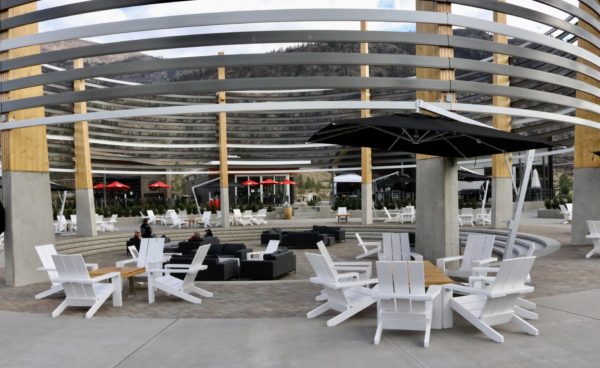 The District Wine Village is a Canadian first.   Home to sixteen small producers – wine, beer, and food housed in a collection of small buildings formed in a circle around a common area in the centre that can be used for concerts and other events or just outdoor seating to enjoy a glass and conversation.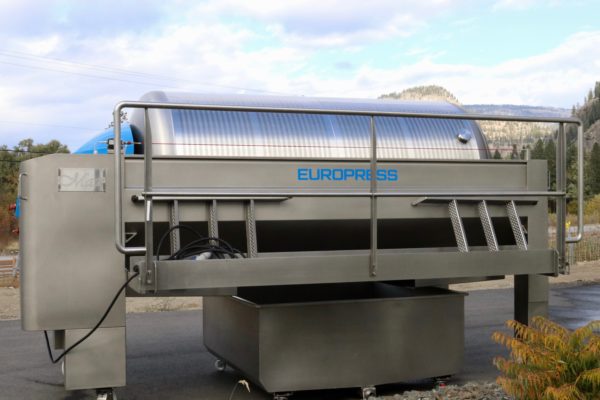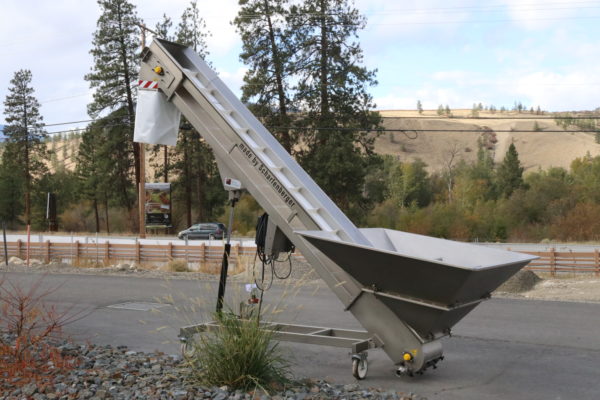 While each garagiste winery presses, ferments and bottles their own wines, they can share large equipment such as crusher/de-stemmer, presses, and conveyors thus keeping down their initial cash outlay.  Similar to a coop.  In addition, their close proximity encourages mentoring and sharing information.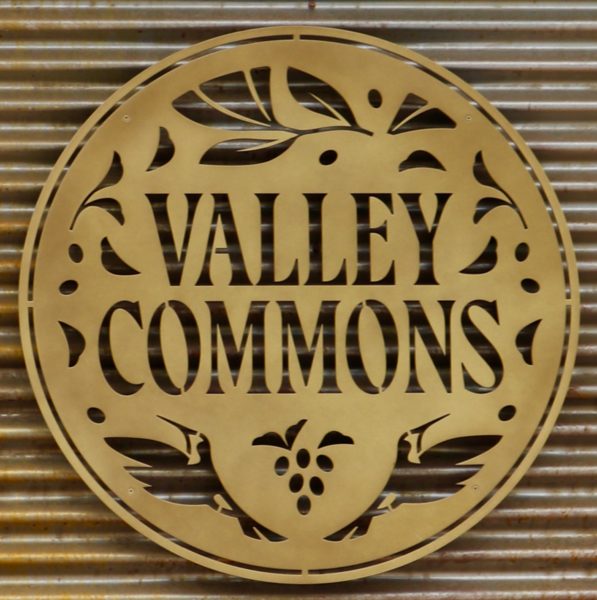 My trip to the Village was to meet with Rudy Verhoeff who, along with his wife Kyla Richey, owns Valley Commons Winery.  Their story was very interesting.  The two met at Trinity Western University in Langley both drawn there because of its well-respected volleyball program.  Over the years, the two played all over the world as part of the Canadian Volleyball team.  In Europe, they never stayed in one place for more than six months. This made it hard to make connections, however they did inevitably get invited to join in, soon making new friends over food and a few glasses of wine.  Kyla and Rudy soon came to appreciate how an enjoyment of wine tended to bring people together.  A common bond.
They decided that one day they wanted to do something together that would involve working with people.  They considered opening a funky coffee shop, or a restaurant or perhaps running a B&B.
Their departure from the world of volleyball led them to the world of wine.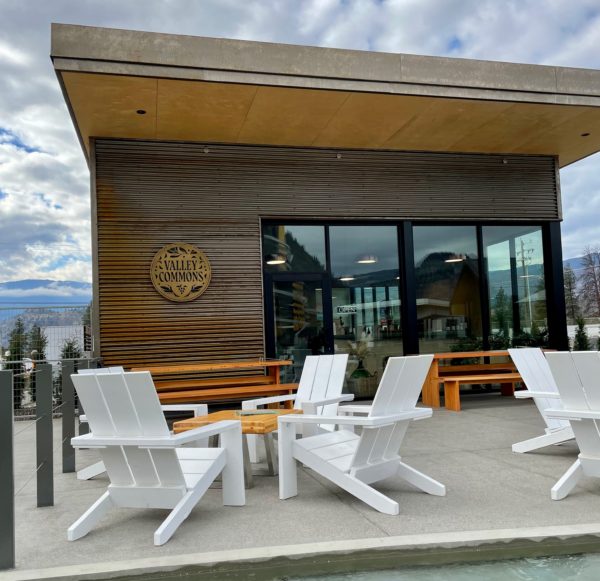 Rudy's father is a 'serial entrepreneur' and was keen to lend a hand and get involved with a new project. In June of this year, it was announced that Stoneboat Vineyards had been sold to the Verhoeff family.  Their plan was to keep the operation running as is and build on the brand.
Rudy's parents owned property in Fort Langley and planted almost half of it with grapes.  In the future, they plan to open a winery there so they can be close to the large Lower Mainland market.  They also knew they needed to have a presence in the Okanagan, especially to source fruit.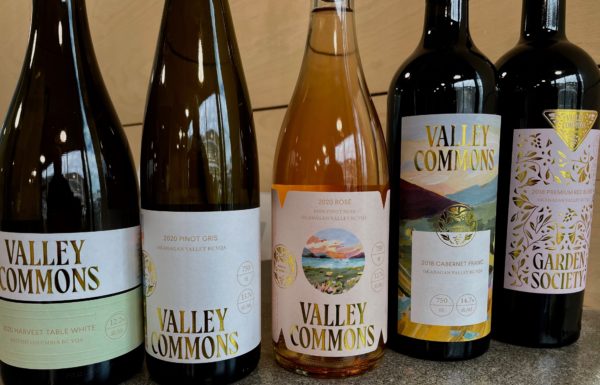 The wines are being made by Bill Adams, guided by consultant Pascal Madevan, a noted viticulturist and oenologist.  The 10-acre Langley property will likely be planted with Pinot Gris, Siegerrebe, Gamay and Dornfelder, an early-ripening red grape that shares some Pinot Noir qualities.  Eventually, they hope to open a tasting room in Langley.
Their name reflects this duality – the land and the mountains of the Okanagan Valley and the flora and fauna of the Lower Mainland's Fraser Valley.  Common also means a community at large or a public place for people to gather.  Thus, Valley Commons summed it all up for them.  As Rudy told me, "Friendships are made and community strengthened when people come together and socialize over a glass of wine."  This is the source of their motto you see on their bottles – "Where we gather."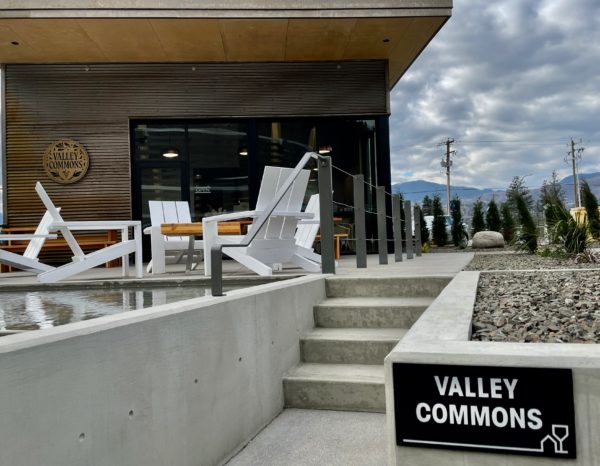 September saw them ready to open their doors in the Village and the reception has been very positive.  Mark Simpson of BC Wine Studios, helped create their first releases.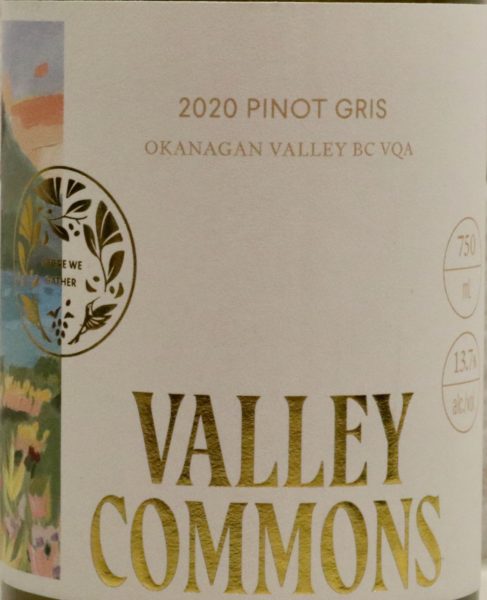 2020 Pinot Gris
$28
Dry, well-balanced with ripe tree fruit, apricot, pineapple, mango, and honey.  Very good balance, textured and creamy on the palate followed by a lingering finish.  Quite impressive.
252 cases produced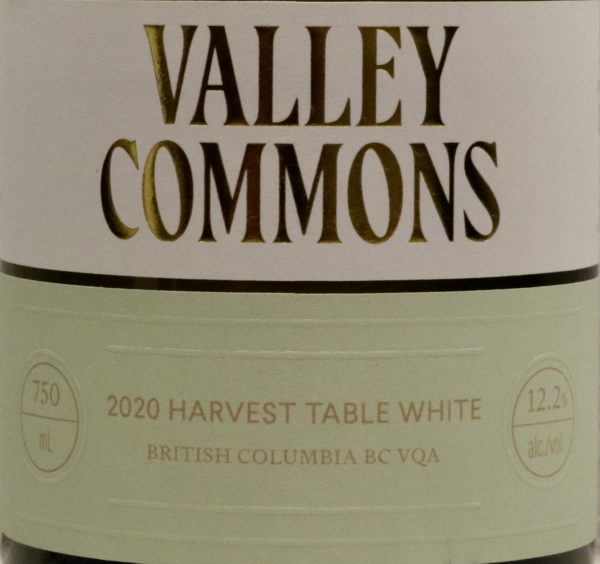 2020 Harvest Table White
$25
56% Muscat, 22% Viognier, and 22% Chardonnay.  Stone fruit, floral, spice, citrus, lychee.  At first sniff, I was expecting some residual sugar on the palate, but it was quite dry.  Tasty and refreshing.
250 cases produced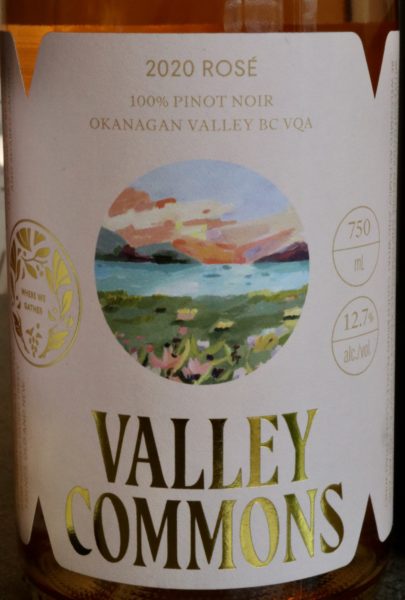 2020 Rosé
$30
Made from 100% Pinot Noir.  A classic rosé colour (a nod to Provence?) Cranberry and strawberry dominate here along with some red currant and white flowers.  Dry.  A must for rosé lovers.
262 cases produced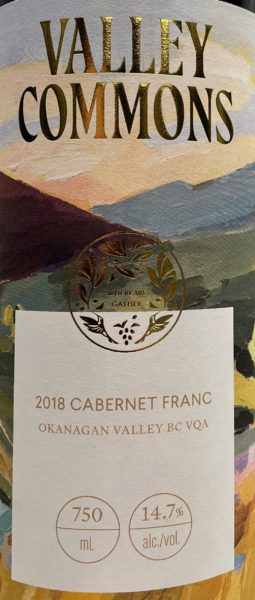 2018 Cabernet Franc
$35
The fruit for this wine came from a vineyard on Black Sage Road.  It opens with a delicate nose, then wow, a burst of warm ripe fruit.  Very well balanced and very impressive with a long lingering finish.  Get some while you can.
107 cases produced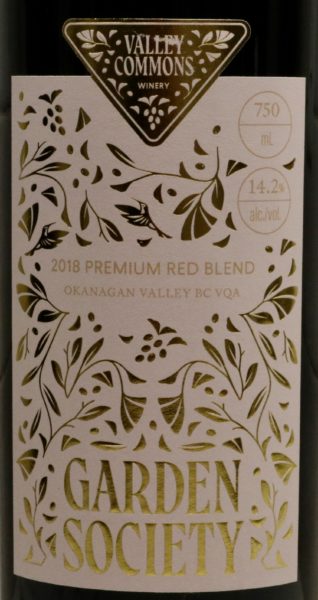 2018 Garden Society (Red Blend)
$40
A blend of 66% Merlot, 22% Cabernet Franc, and 12% Petit Verdot. Ripe fruit – blueberry, blackberry, cloves, plum, cherry, black currant, and a hint of vanilla, followed by a long lingering finish.  Very good right now if given time to breathe.  Cellar worthy.
171 cases produced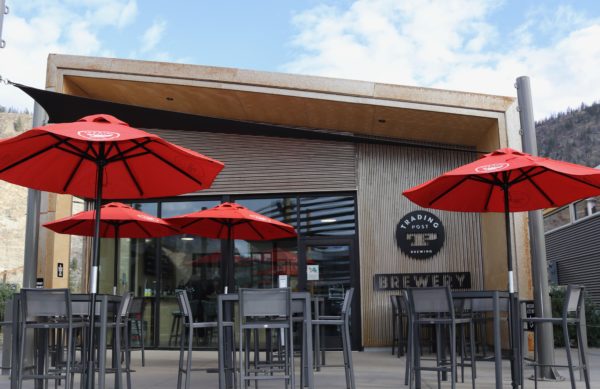 Also in the Village, is Trading Post Brewery, run by Rudy's brother, Lance.  This is one of their four locations (two in Langley, Abbotsford, and Oliver).
The District Wine Village can be found at 100 Enterprise Way
Oliver.
(All photos – Sam Hauck)