Last December, I had the pleasure of interviewing Chris Tolley of Moon Curser Vineyards, a small family-owned winery on the east side of Osoyoos just where Hwy 3 begins its rise up Anarchist Mountain on its journey to the Kootenays and beyond.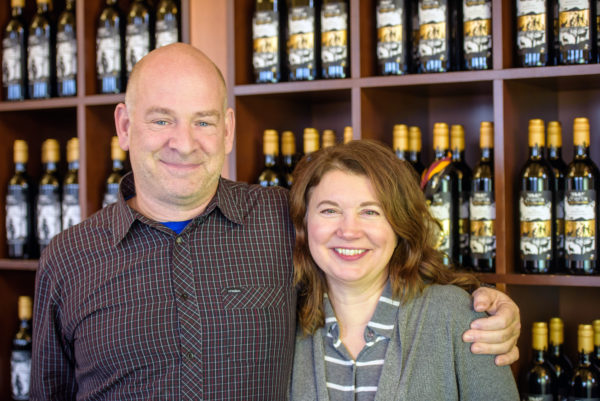 In 2004 Chris and his wife Beata bought an old orchard and converted it into a vineyard with a focus on Old World (European) grape varieties, many of which had never been planted in the area.
They began as Twisted Tree Winery, an homage to the old fruit trees which had previously adorned the property.  In their first year of production, they made about 400 cases of wine.  At the time there were other wineries with similar names, so they soon set out to rebrand themselves with a distinctive name.  By 2009, they started making the transition to Moon Curser.  For a couple of years, the whites were sold under the new name, while the reds still carried the original label.  By 2011, all the wine was sold as Moon Curser.  Their current production is about 6 000 to 7 000 cases depending on the year and Chris feels that 9 000 cases is as big as he'd like to grow.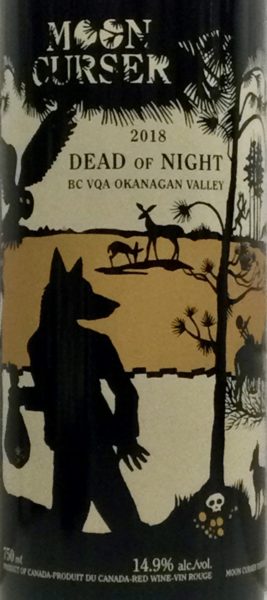 Considering that they have thirteen different labels, their small winery is simply unable to provide a great deal of any one variety, which is both a curse and a blessing.  The bad news? Many varieties sell out quickly.  The good news?  In addition to well-known wines such as their five-grape Bordeaux styled blend (Meritage) called Border Vines, Syrah, Merlot, Cabernet Franc, and Malbec, they also make some varieties rare in BC. – Carménère, Petit Verdot, Tempranillo, Tannat, Touriga Nacional, Dolcetto, and Arneis.  Wine aficionados are always keen to try new varieties and Moon Curser fans know how good all these wines are.   When you visit the winery, even if you only buy one bottle of every wine you enjoy, you're sure to walk out with a case.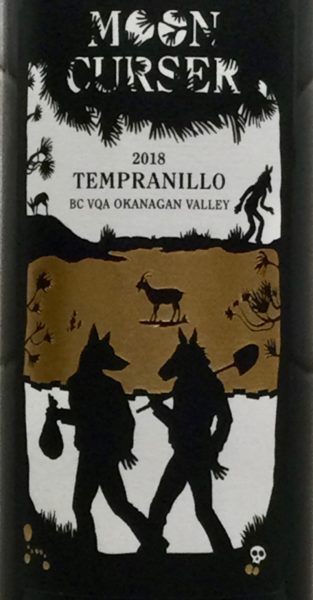 I spoke to Chris via telephone at the end of the year and I was curious about these intriguing, lesser-known varieties.  Here is what he told me:  Tempranillo, a grape that wine nerds associate with the Rioja region of Spain, is early to veraison (changing colour), but is slow to fully ripen.  It is a good candidate for ageing.  It likes the heat and can be challenging to grow in some years.
Tannat is a grape that is widely planted in Uruguay.  It is very high in polyphenols (antioxidants) and can be quite tannic and astringent, so its important to get it to fully ripen in the vineyard and the winemaker needs to know just how to handle it in the cellar.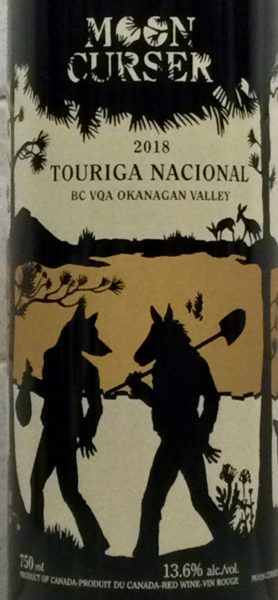 Touriga Nacional.  This grape isn't found in many places other than Portugal, where it is used in the wines of the Douro Valley, primarily the sweet after dinner Port wines.
Chris' dad came from Italy and when visiting Piedmont, which borders the Alps in the northwest, they tried and enjoyed Arneis, a white wine that is somewhat like Sauvignon Blanc. Also from the region is Dolcetto, an early-ripening red grape.  Because it tends to be low in tannins, it is meant to be drunk early.  Chris thought that the conditions in the Langhe region meant that these grapes should also grow well in the south Okanagan.  He also tried growing Corvina, which is used in Valpolicella, but it did not do as well as he had hoped.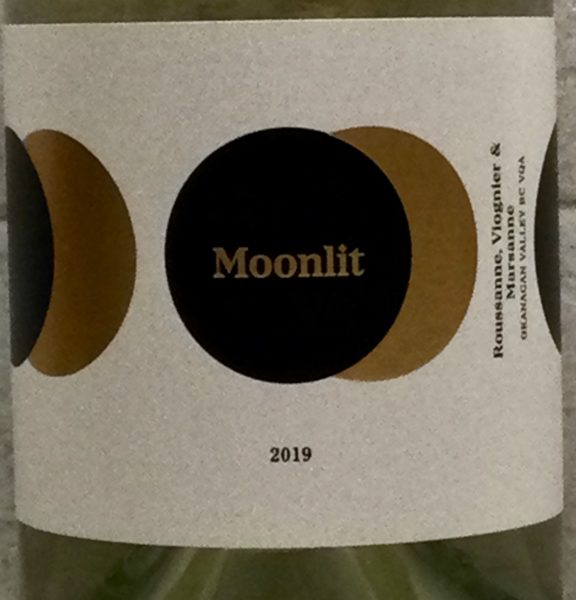 What does the future hold for Moon Curser?  I managed to get a few insights from Chris.  First, associate winemaker, Christian Scagnetti is quite passionate about sparkling wines.  Their recently released sparkling wine, Moonlit Frizzante, is a classic Rhone blend of Roussanne, Viognier, and Marsanne, and made in the Charmat method.  Next year, they plan to change things up with two sparkling wines, both made in the traditional method.  They are also exploring making a fortified after-dinner wine similar to Port.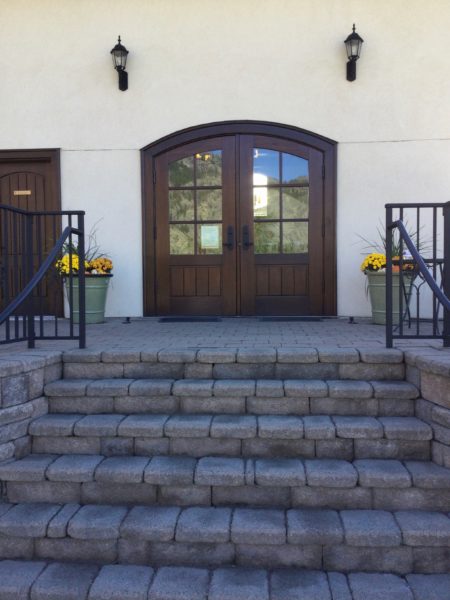 As you can see, you can travel much of the wine world, just by picking up a mixed case of wines from Moon Curser.
"Moon Curser was recognized as #1 Best Performing Small Winery at the 2019 WineAlign National Wine Awards of Canada."  Crystal Coverdale is the General Manager.
(All photos, except as noted – Sam Hauck)
Feature image: Moon Curser vineyard, lake view. Photo Credit: Kevin Dunn/MCV