"We have launched an exciting project… a wine club made up of all of our member wineries!"
– the best seasonal selections, straight to your door –
This season's 6 bottle case includes delectable wines from Blasted Church, Black Market, Liquidity, Crescent Hill, Pentage and Wild Goose plus each wine comes with Wine Notes and a tasty Recipe to pair with the wines!
The Heart of Wine Country™ is delighted to be partnering with Martin Street Liquor Merchants to send a carefully curated selection of Okanagan Falls and Skaha Lake's best bottles, to wine lovers across British Columbia.
Each seasonal offering includes flagship wines, from six of the Okanagan region's thirty-two vineyards . .
Black Market Syrah 2018

Unfined. Unfiltered. Unparalleled. Trust us.
Winemaking Notes
In the classic Northern Rhone style, the wine is a co-fermenation of 96% Syrah and 4% Viognier. The grapes were harvested on October 18th.  After de-stemming and a light crushing, the grapes underwent a 2-day cold soak.  After a slow and warm fermentation, the wine underwent another 18 days of maceration to extract more phenolic compounds. The wine spent 18 months in 30% new French and American oak barrels.
winemaking notes courtesy of the winery
Tasting Profile
Medium-bodied with an elegant mouthfeel, the smooth tannins are lifted by a hint of acidity.  Aromas of violets and red cherry are followed on the palate by savoury notes of black olive, black cherry, vanilla and cinnamon. The wine lingers with the hallmark pepper notes on the long finish. This is a wine that is approachable now, but with great cellaring potential.
Food Pairings
For cheeses, think soft and stinky to match the earthiness of the wine. For meats, roasted game, smoked baby back ribs, or even a blue cheese burger.
tasting profile and food pairings courtesy of the winery and The Heart of Wine Country™ Wine Club
Blasted Church Viognier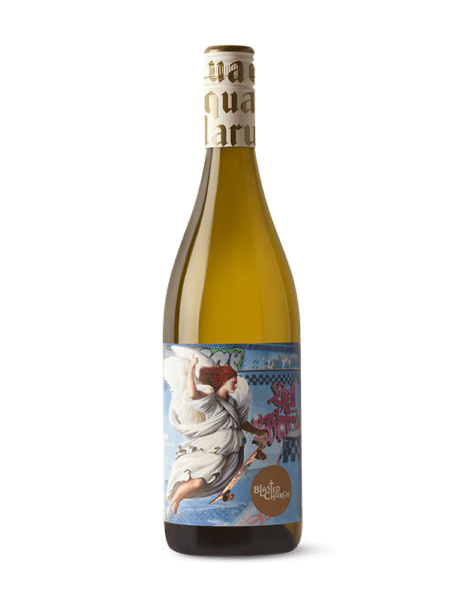 Wine Notes: On the bouquet, notes of peaches and apricots,with white floral and undercurrents of spice. On the palate, those stone fruits from the nose linger on your tongue, followed by tropical fruite and citrus on the long fig finish.
Pairing recommendations: Pad Thai, buttery cheeses, and lamb tangine.
wine notes and pairing recommendations courtesy of The Heart of Wine Country™ Wine Club
Do you even read Thrasher?
TASTING
Hardcore stone fruits lead, tropical fruit, blossoms and orange finish the trick.
PAIRING
This wine does not pair well with extreme sports, however it does with the spirit of adventure.
tasting and pairing notes courtesy of the winery
Crescent Hill I Am DIva NV Frizzante

This voluptuous Gewürztraminer has tantalizing top notes which dance nicely across the tongue, and mingles well with old memories and exotic friends. Notes of peaches and pears tend to be less chaotic when shared with serious laughter. The citrus notes of grapefruit bring subtle flavours like a sudden rainfall producing happiness… Don't hold back and release your inner diva!!!! This bubbly is dedicated to excellence which will take you to any black tie affair or any #pajama #popcorn #movie #marathon #overnighter
notes courtesy of the winery
Wine Notes: Notes of peaches and pears on the nose. Light and fizzy on the tongue with beautiufl citrus, think grapefruit on the palate.
Pairs beautifully with popcorn, Lobster Thermidor, white creamy cheese, or pizza.
wine notes courtesy of The Heart of Wine Country™ Wine Club
Liquidity Pinot Gris 2019

This delightful Pinot Gris has aromas of lemon meringue, pear and honeydew melon. On the palate it is creamy with flavours of kiwi, pear, gala apple, pineapple, and a hint of almonds.
TASTING NOTES
Our Pinot Gris is 100% estate grown fruit, predominantly from our older block planted in 1998. 100% whole cluster press, this wine was then cool fermented in stainless steel. Green apple and pear notes on the nose, along with melon and citrus on the palette. This light body white has refreshing acidity along with stunning minerality.
VINEYARD NOTES
Our 1998 planting of own rooted clone 457, cane pruned and then shoot and fruit thinned to produce 3.25 short tons per acre.
WINEMAKER NOTES
Pinot Gris from our Allendale Vineyard was harvested on Sept 25th and crushed and pressed into stainless steel for fermentation. Pinot Gris from our Lucy Vineyard was harvested on October 3rd & 8th and were gently whole cluster pressed. All three blocks were fermented separately. The fermentations averaged 12C and lasted approximately 25 days. The finished wines were racked off their lees and a premium blend selected based on careful tasting trials. The 2018 Pinot Gris was crossflow filtered and bottled in late March.
tasting, vineyard and winemaker notes courtesy of the winery
FOOD PAIRING NOTES
This wine pairs well light fish dishes, crisp green salads, lemon chicken, vegetable pastas, roasted cauliflower or light appies.
food pairing notes courtesy of the winery and The Heart of Wine Country™ Wine Club
Pentage Hiatus 2014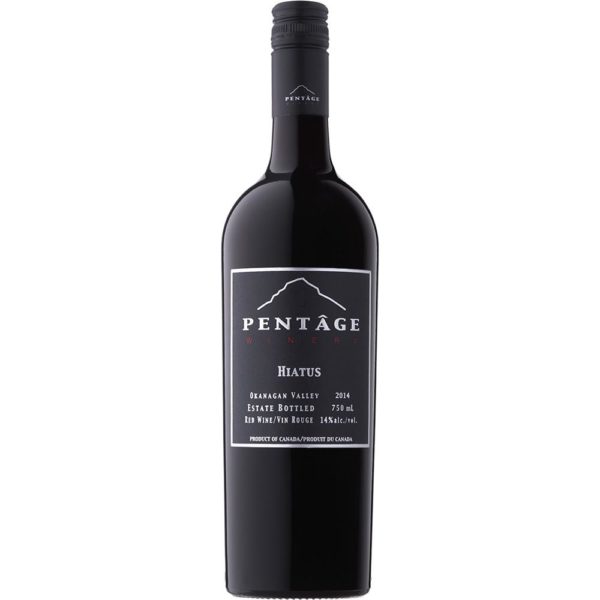 Blend: Merlot 27%, Cab Sauv, 27%, Malbec 10%, Cab Franc 9%, P. Sirah 8%, Mourvedre 8%, Tempranillo 7%, P. Verdot 2%, Grenache 2%
Wine Notes: On the nose, delightful summer ripe red berries and ripe cherry; on the palate, Italian plum and dark cherry. This balanced, smooth tannin wine is easy drinking.
Each variety is hand-picked, hand sorted and barrel aged separately. During fermentation of each wine the bins were punched down 3 times a day to ensure maximum extraction of colour and tannins. After dryness is months in new and neutral French and American oak prior to blending and bottling.
wine notes courtesy of the winery and The Heart of Wine Country™ Wine Club
Wild Goose Riesling 2019
A Wild Goose "Classic" Circa 1984
This fruit forward Riesling comes from Estate grown grapes, including the 36 year old Wild Goose Vineyards, and the 14 year old Secrest Vineyards. Careful vineyard management and hand harvesting allows the wine to express not only the vine's age but also the unique soil in which they grow. This wine can be cellared for 5-10 years, peaking around 3-5 years. Sweet reserve is added to balance the refreshing racy acidity, a "classic" method of winemaking. The nose shows aromas of floral, spice and apricot, while flavours of minerality and citrus follow.
notes courtesy of the winery and The Heart of Wine Country™ Wine Club
Pairs beautifully with Thai cuisine, sushi, or seafood dishes like shrimp scampi.
pairing suggestions courtesy of The Heart of Wine Country™ Wine Club
Our new wine club, in partnership with the amazing folks at Martin Street Liquor, will be 4 shipments annually of 6 wines from our various wineries! Yes! Signing up is easy. Head on over to Martin Street Liquor Merchants to enroll. Membership is free. We ask that you commit to 4 shipments of our curated wine shipments. Prices will vary as the wine will vary. Voila! 6 amazing wines straight to your door! Only $149.44 for this one of a kind wine shipments from The Heart of Wine Country ™
Order your case today, as we expect to sell out the limited number available.
Welcome SPRING!
We are so thrilled to welcome you back to The Heart of Wine Country ™!
The Heart of Wine Country ™ presents
SIP INTO SPRING
A SERIES OF EXPERIENCES AT OUR MEMBER WINERIES
MAY 8 & 9
Join the wineries of the Okanagan Falls l Skaha Lake Winery Association as they officially welcome spring and a new season of wines, experiences, and you, our special guests to the Heart of Wine Country™. Each winery will have special tastings and experiences for you. Come visit, we've missed you!
Most of the wineries are reservation based and will only accept walk-ins if space and staff permit. Many are tasting outside only; please dress for the weather.
With steep gravel slopes, the moderating influence of Skaha Lake, and a close-knit community of innovative producers, the Heart of Wine Country™ is one of the Okanagan's great terroirs.
As a lover of all wines from Okanagan Falls and Skaha Lake I can't wait to taste and pairs these wines.  In the meantime I strongly recommend you become a member of The Heart of Wine Country™ Wine Club. This inaugural spring shipment is expected to sell out quickly, you don't want to be disappointed. Notes courtesy of the wineries and The Heart of Wine Country™ Wine Club. Bottle shots courtesy of the wineries. Feature image: MyVanCity. I received complimentary wine to facilitate this feature.