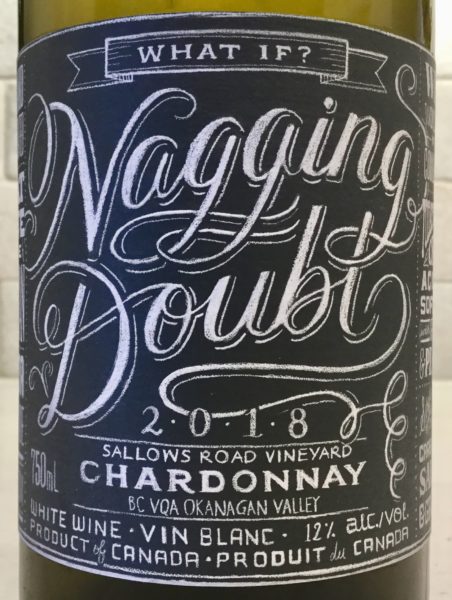 2018 Chardonnay
Nagging Doubt
Kelowna, BC
$22.69
Pale lemon-yellow with medium-light intensity.  Lemons and wet stones followed by delicate white peach and apple on the nose.  Good balance with a creamy texture.  Crisp and refreshing on the palate with flavours of lemon and honey with apple undertones followed by a medium-plus finish.  Good value here.
Non-vintage Perle Rare Brut Crémant De Bourgogne
Louis Bouillot
France
$24.89
Attractive pale cherry colour with medium-light intensity.  Delicate strawberry and cherry with light yeasty undertones on the nose.  Good balance.  Pleasing fruit on the palate followed by a medium-plus finish.

2016 Merlot
Quails' Gate
West Kelowna, BC
$27.99
A splash of Pinot Gris adds a certain 'je ne sais quois' to this wine.  Garnet red with deep intensity.  Canned cherries, earth, and cocoa powder on the nose.  Well balanced with smooth ripe tannins.  Ripe cherry juice, dark fruit, and spice on the palate followed by a medium-plus finish.  Be sure to decant this wine for more than an hour so it can show its best.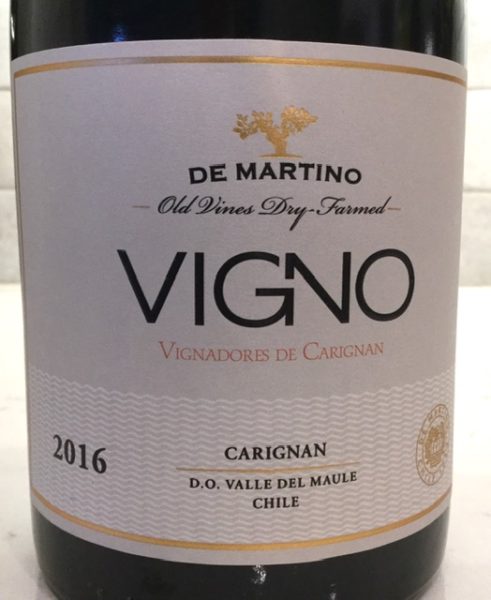 2016 Vigno Carignan
De Martino
Valle del Maule, Chile
$23.99
Carignan.  This is a grape variety that many people will be completely unfamiliar with.  For many years, it was the most widely planted red grape in France until it was overtaken by merlot about 20 – 30 years ago.  It is believed to be Spanish in origin, though now it takes a back seat to garnache.  It is a late ripener, so it prefers warm climates around the world. Typically, medium-bodied.  For similarly styled wines, look to grenache/garnache, sangiovese, and zinfandel.
Vigno dates back to 1955.  The vineyards are dry-farmed and horse plowed.  This example is a co-fermented blend of 85% carignan, and small amounts of malbec, cinsault, and some local varieties.  It is garnet red with medium-deep intensity. The nose opens with aromas of cherries, dust raspberries, and savoury notes.  Very good balance with integrated tannins.  The aromas carry on over to the palate along with some smoked meat flavours.  A medium-long finish.  Pairs well with turkey and other roasted fowl.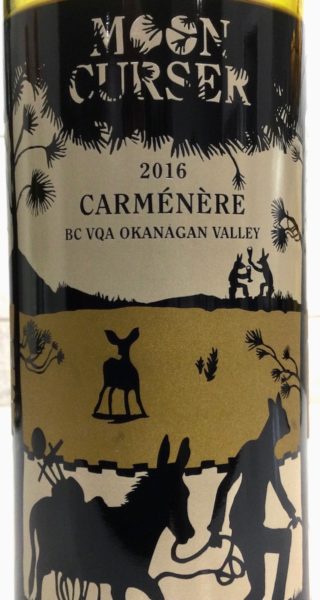 2016 Carménere
Moon Curser
Osoyoos, BC
$44.05
This variety is pretty rare as a stand-alone in BC.  Garnet red with deep intensity.  The nose is rich and layered with aromas of earth, mocha, spice, dark berries, black currant, black pepper, tar, tobacco, and a hint of mint.  A very good balance.  Dark fruit, dark berries, cigar box, and dark chocolate on the palate, followed by a medium-long finish with flavours lingering.  Delicious when opened and even better the next day.
(All photos, except as noted – Sam Hauck)