"In this series I am bringing you an exclusive list of wines for Valentine's"
If ever there was a year to celebrate Romance 2021 is it! #ValentinesAtHome may be the theme for 2021 and what would be more romantic than sharing a bottle of wine with your sweetie?
BC offers such a wonderful array of wine varietals and vintages that you may want to select more than one wine for pairing with romance. This list of wines is diverse and exciting, a lot like the early days of romance. Whether you are in the early stages of a relationship when you get to know each other, or yours is a lasting union, exploring your love of wine together adds that little bit of extra romance to your Valentine's Day.
Tinhorn 2018 Oldfield Reserve Cabernet Franc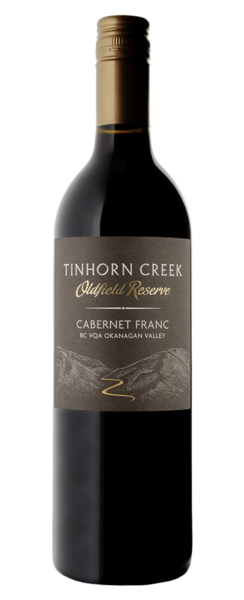 Everyone loves a good Okanagan Cabernet Franc. Tinhorn Creek Vineyard was one of the early wineries to plant and nurture it into the fabulous reserve wine we make today. The perfect wine for a romantic dinner.
The colour shows a youthful purple hue with good depth. The nose has a dusty cocoa powder note with black cherry, strawberry and rhubarb pie and a delightful pie crust with it.
Lots of red currant and rhubarb on the palate, and fine tannins and bright acidity give the tactile profile of a good Chianti, but with new world freshness of red fruits.
Harper's Trail 2019 Rosé 

A stunning Rosé made with Pinot Gris and Cabernet Franc. Pale salmon in hue, matched with a bright, delicate nose of ripe red fruits. The palate shows notes of stone fruit, and liquorice, with an elegant and complex mouthfeel and refined light tannic structure.
Three Sisters 2018 Cabernet Franc
We often refer to our Cabernet Franc as seduction in a glass! A bouquet of blackberries and currants, with opulent dark fruit and a silk finish. This is your perfect wine to curl up on the couch with your oven one.
Ideal BBQ wine! Our Cabernet Franc is full bodied with plum and dark stone fruit on the nose. Palate mirrors nose with subtle spice creating a lasting finish.
Enjoy this perfect dinner wine with family and friends!
Eau Vivre 2019 Cinq Blanc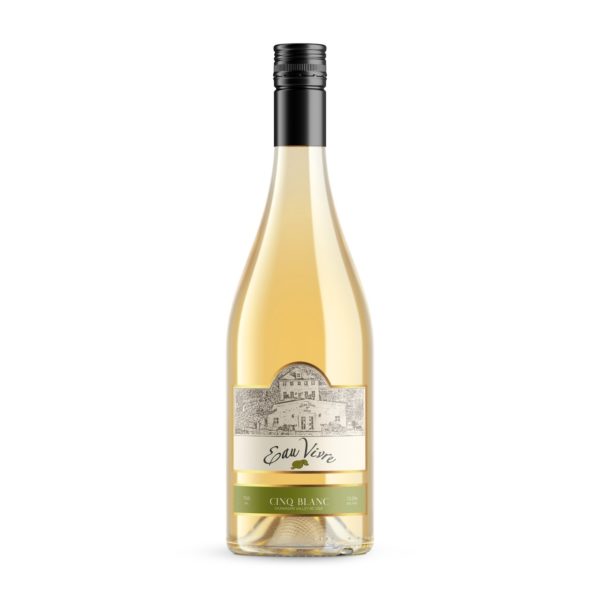 Luscious tropical aromas of white peach, pinapple & lemon zest lead to flavours of passionfruit, melon & guava, bursting gracefully from this young spirit. Complex yet subtle, this medium bodied wine follows with a bright acidity and a brilliant & expressive finish.
Hillside Winery 2019 Rosé
Bright aromas of wild flowers and field berries, red cherry and raspberry on the palate and a juicy finish that goes on and on…. this Rosé is a blend of Merlot, Cabernet Sauvignon, Cabernet Franc, Syrah, with small amounts of Malbec and Pinot Noir (3% each) as well as Gamay (2%).
Blue Grouse Quill Q Red 2018

Merlot 75% | Cabernet Franc 11.5% | Marechal Foch 13.5%
The Merlot and Cabernet Franc are single vineyard Okanagan fruit purchased  from our grape growing partner just north of the town of Oliver. The Marechal  Foch is from a single vineyard in the Cowichan Valley about 14 kilometers  northwest of our own estate (mid-valley). Both are quality grapes suppliers  who have long standing relationships with Blue Grouse.
This robust red wine exhibits aromas of caramel, black cherry and licorice with  rich cocoa and cloves on the finish. Crank up the BBQ and pair this wine with  grilled steak, veggie or lamb burgers.
Noble Ridge The Pink One Sparkling

The deep and complex aroma of biscuit and toasted almond is followed by a hint of fresh wild strawberry in the background. The palate is well balanced and provides a long, soft, and dry finish.
The Pink One makes us think of romance. It is a fun, bubbly, exciting, and a little different but a solid quality wine. That little bit of blush colour romances the one enjoying it and complements the hue of Valentine's.
The View Pearls Traditional Brut

Packed with racing acidity and fermented dry, this sparkling is Brut in style with 4.9 g/L residual sugar.
The classic elegance of Pearls is as timeless as romance itself. Created with careful, loving attention, The View's Traditional Brut has bright flavours of tart apple and lime citrus rounded out by warm toasty notes and an intriguing slate minerality. Delicious paired with sexy seafoods such as scallops and oysters.
Vanessa Vineyard 2016 Syrah

"Grown together, fermented together"
Our 100% estate grown Syrah shows the power, texture, complexity and elegance of the Similkameen. The nose balances ripe plum, dried black cherry with subtle hints of jasmine and clove. The full, silky-textured palate is packed with blackberry, cassis and black pepper followed by a lingering dark chocolate finish. Only 31 barrels produced.
Four Shadows 2018 Chardonnay
This full bodied, slightly oaked wine releases aromas of honey, butter, pear, caramel and mint. On the palate you will find flavours of toasted bread, vanilla and ripe pear.
We've chosen this wine because we feel that like a true romance, most of what makes it great is the natural, unforced nature of the wine (or romance) itself, but like all good things, a little extra love (or oak!) makes it that much better. A bit of work helps transform a romance into lasting one, and the little bit of oak in this Chardonnay creates the beautiful balance between the natural and that little something extra.
Mayhem 2019 Sauvignon Blanc

On the nose there is citrus and stone fruit apparent with an underlying bed of tropical fruit.  There is also an interesting sense of wet stone and earthiness accompanied by a beautiful creaminess.  On the palate there is more stone fruit and developing tropical notes along with an element of salinity and minerality.  It showcases some pith and lemon zest.  Our winemaker even says he gets marmite ( the New Zealand version of vegemite!)  There is a creaminess giving the mid palate good weight. Finishes with herbal spice notes like star anise, bay leaves and cardamom.
It's racy, pithy and zesty!
Perfect for romance, a little tart but approachable. Once you try it you'll be smitten.
Nighthawk Vineyards 2017 GEWURZTRAMINER

This exceptional wine features fragrant hints of grapefruit, pineapple, floral notes and spice.  It's smooth on the mid-palate with a crisp long finish.  Pairs well with spicy Asian dishes, roast ham, grilled chicken…or great on its own.
$19.99 email the winery to order
Tasting notes and bottle shots courtesy of the wineries. I received complimentary wine from Three Sisters Winery and Blue Grouse Estate Winery.